Summer Medical Institute & Medical Immersion Programs
Our Office is honored to partner with the Georgetown School of Continuing Studies for the second year in a row in sending 10 DC Public School students to the 1 Week Medical Institute and 3 Week Medical Immersion Programs at GUSOM.
Local high school students from Anacostia High, Coolidge High, Eastern High, McKinley Tech, and Ron Brown Collegiate Prep High School live and learn on campus, gaining a snapshort of a first-year medical school curriculum while engaging in lab and field work, dissections, patient case studies and simulations.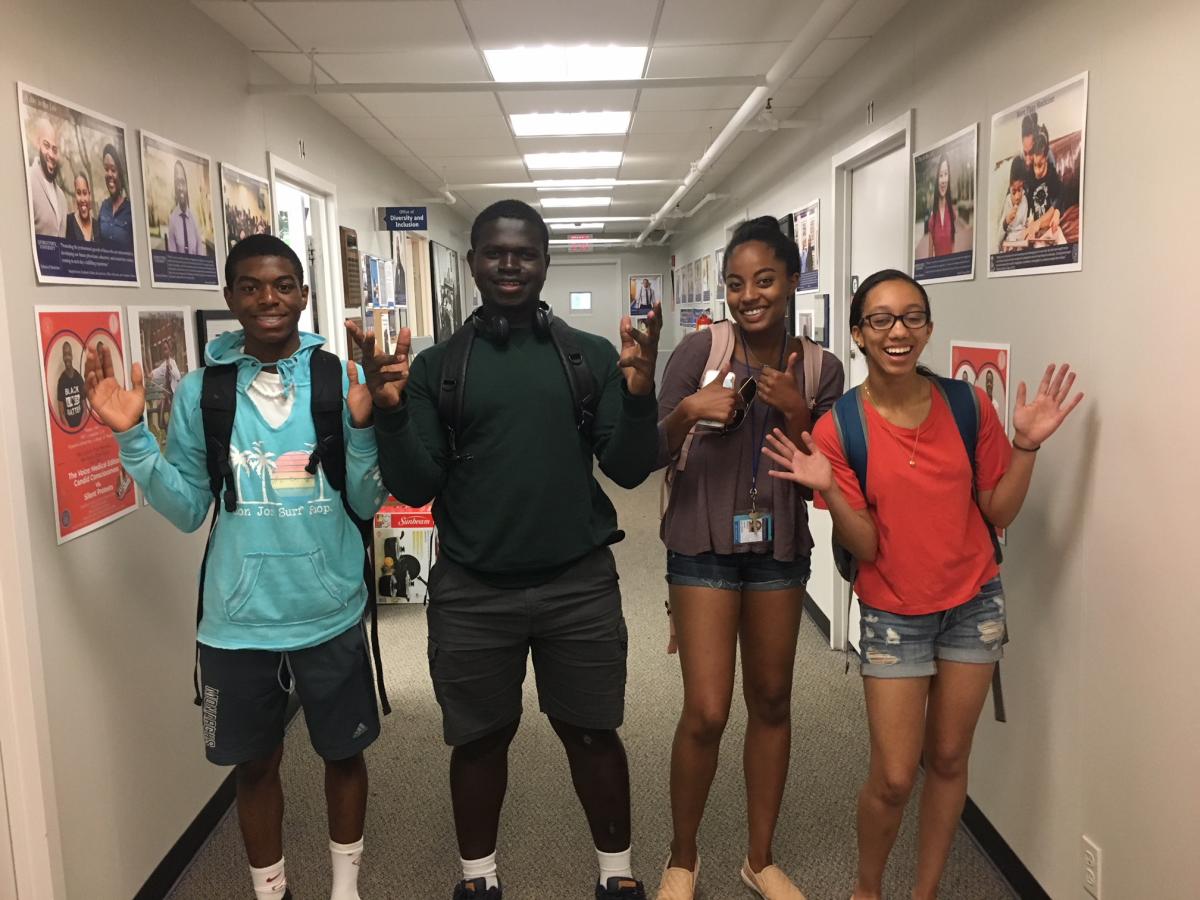 We are grateful to the leadership of Dean Kelly Otter at SCS and Dr. Ray Mitchell at GUSOM for creating a vibrant network of opportunities for our high school students.