GEMS Program Application Information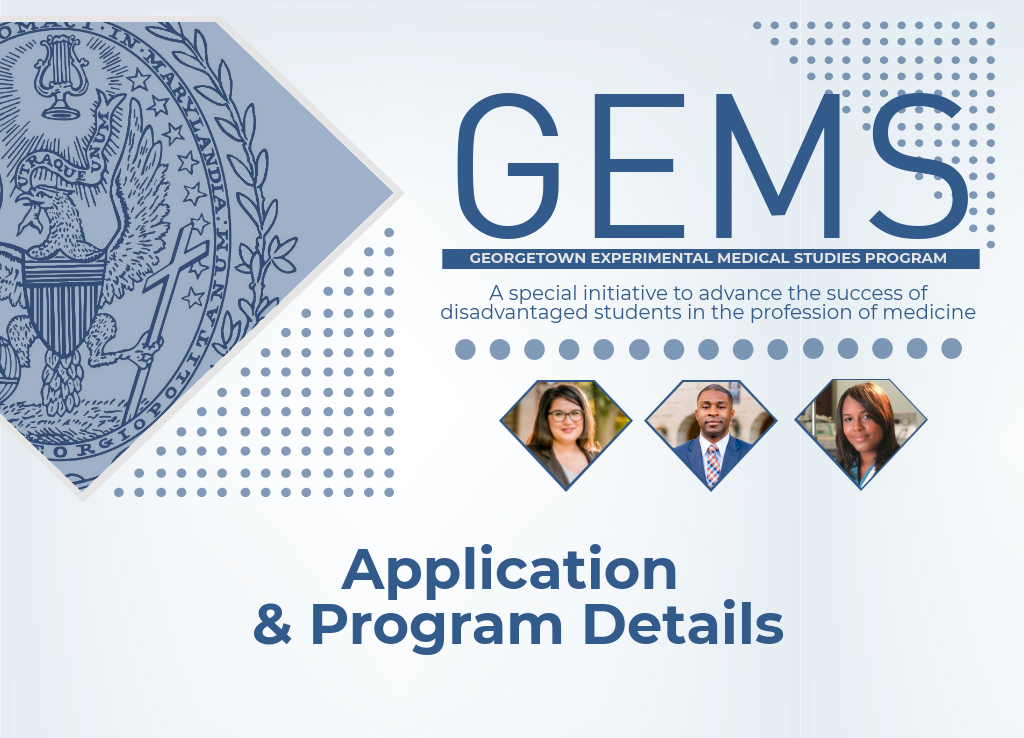 Create Your GEMS Admissions Account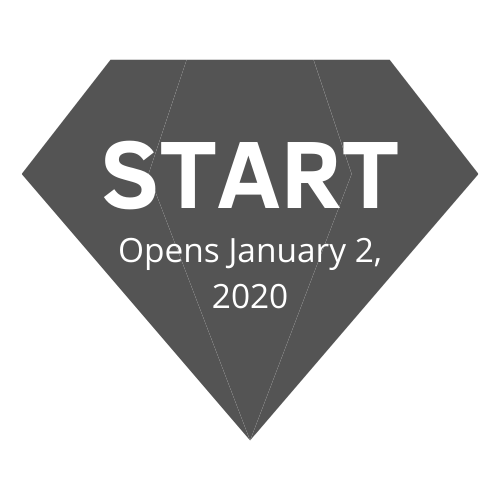 ---
Application Timeline
Our GEMS Application opens January 2, 2020, and closes March 31, 2020.
We recommend learning about GEMS from the student, alum, and administrator perspective by reviewing student spotlights and alumni success features on our website.
Eligibility Checklist
United States Citizenship
A certified 2020 AMCAS Application
One medical school selected for application submissions (does NOT need to be Georgetown University Medical School)
One MCAT between January 1, 2018, and November 30, 2019
Successful completion of one (1) year of each: English, Biology I & II, General Chemistry I & II, Organic Chemistry I & II and Physics I & II
Successful completion of one (1) semester of each: College Mathematics, Biochemistry
Recommendations
1. Recommendation requests will be generated through your individually created GEMS Admissions Account. You will enter your professor's contact information (including university email address and university telephone number). Once you submit their information, an email with a secure web link will be sent. Please note that only an official university email address with the".edu" extension will be accepted. There are no exceptions. The secure web link appends to your individual admissions account where your professor will be able to access the GEMS Recommendation Form as well as upload a Letter of Recommendation.
2. Recommendations must be written with specific comments relevant to the GEMS program goals, and the applicant's specific need for the experience of GEMS. Letters addressed to other "graduate programs" or "medical school" are not considered customized for the GEMS experience, and will negatively impact applicant consideration for interview. Applicants are strongly encouraged to discuss with recommenders the purpose of GEMS, and why their customized comments supporting the applicant's need for GEMS is essential.
3. Recommendations must be written by Professors who taught you in a Math or Science Lecture Based Course, 3 Credit or Higher.
Important Note:
1. Express Delivery, US Mail or Electronic submissions through Interfolio will NOT be accepted.
2. Letters from lab courses, committees, advisors, mentors, clergy, physicians, government officials and employers do NOT meet the recommendation requirement.
Application Submission
Once your application is submitted, it is brought to the admissions committee for review.
The committee votes on who will advance forward to our GEMS Admissions Day.
If advanced to the next stage of our admission process, you will be scheduled to interview during either one of the following admissions days: April 20, 2020 & May 4, 2020
---