Casey Bishop from Hoya MedAlliance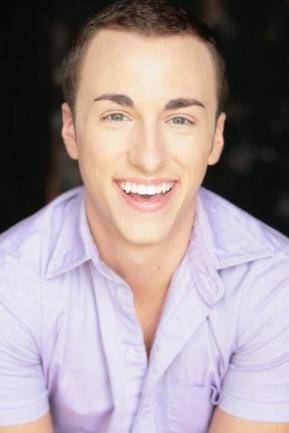 Casey Bishop from Hoya MedAlliance
From a Small Town to Georgetown
Heading back from an EKG small group, Casey took time out of his busy schedule to reflect on his path to medical school.
"I grew up in a small town in Illinois of 9,000 people," Casey said, "I came out at fifteen, so I've been out for quite a while. It was a pretty hostile environment." However, he found solace in the arts. "I played the piano for almost twenty years. I danced and did music theater a lot in high school," he said. After high school, Casey moved to Chicago to attend Northwestern as "a music theater major with an American history double."
When asked what brought him into the realm of medicine, he thought for a bit and realized, "it was probably my grandma." She encouraged him to "find a career where you are actually serving other people and not just yourself." Realizing that there was more to life than applause, he began the long journey to medical school and eventually arrived at Georgetown in the fall of 2014.
Co-Chair of Hoya MedAlliance
Casey is passionate about his work as co-chair of Hoya MedAlliance, the med school group for LGBTQIA students.
He has been pushing for an aggressive event schedule. "We had an event at the home of Dr. Molineux who is the Chief of Hospital Medicine at Georgetown. He graciously hosted a cocktail party for anyone who wanted to come." Hoya MedAlliance also recently organized a panel on the current status of transgender healthcare. "We had Miss Mara Keisling, the Executive Director of the National Trans Center for Equality, Doctor Michael Erwig, an endocrinologist from George Washington University, and a transgender patient of his come in and speak," Casey said. "I was really proud of that."
Activism on Campus
This year Casey has been "trying to up the ante" with Hoya MedAlliance and has been instrumental in making it a more stable group.
"I was never an activist," Casey said. "I was never someone who said, we need to fix this and this and this! But I think most people in these halls would probably disagree. They say, you're super pushy and very adamant that we do these things! We just got the all gender bathroom pushed through the Medical Student Life Advisory Committee, which is really exciting!"
Advice for Potential Students
When asked what he would say when talking with a potential LGBTQ student, Casey articulated that at Georgetown, "the conversation we are having is the difference between bigotry and ignorance. They are different. Bigotry is knowing and judging whereas ignorance is just a lack of knowledge."
He always tells potential students, "my classmates especially, I think, are very open people. They may not understand, they may never have met a transgender person, they may not have had a gay person they could talk to for twenty minutes but they are here to learn and grow as people and as physicians. I think that's the most you can ask of anyone."
Defining Success
Wrapping up the conversation, Casey was asked to reflect on his own definition of success. He laughed, responding that "I don't know, it's kind of weird because I am a semi-failure with the whole artsy-career depending on how you look at it."
After pondering for a bit, Casey said "I think my own success is having a family and a stable career and I think I want the same kind of things that everyone wants. I know this sounds corny, but I hope that when I walk out of here it's a little bit better for people like me. I think that's what everyone should be working toward."