CuraMD: Wellbeing Domains & Resources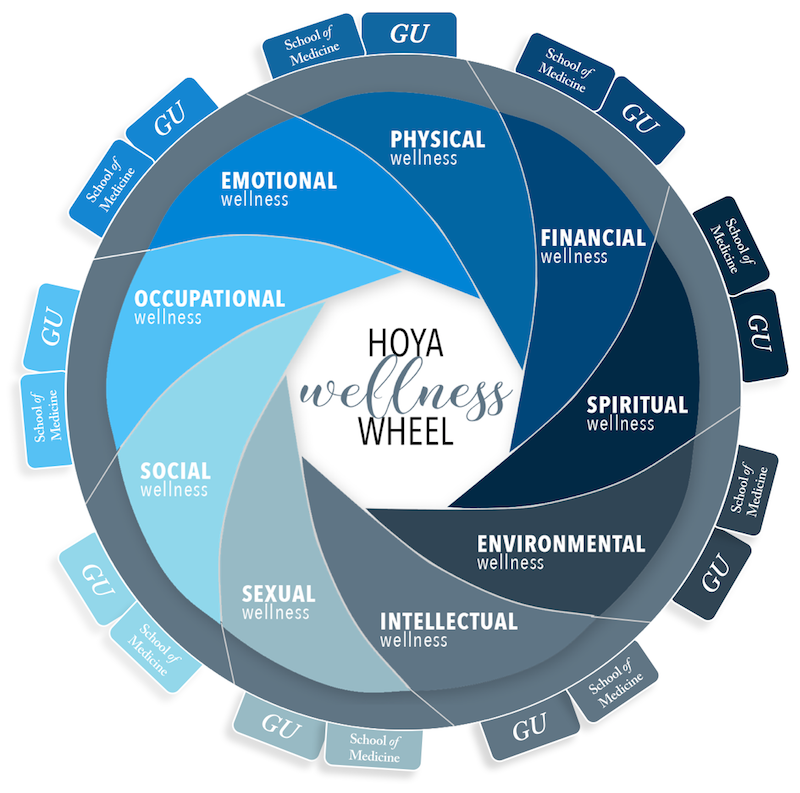 Instructions: to use the wheel, click on either the Georgetown University-wide or School of Medicine-specific resource tab, outside of the associated wellbeing domain you wish to explore.

The HOYA Wellness Wheel, sitting at the center of the above graphic and developed by Georgetown University's Katharine Gray, M.Ed, and Maegen C. Stoner, MSPH, provides a visual representation of the nine dimensions or areas of an individual's life that contribute to their overall health and wellbeing. These dimensions are comprised of common characteristics and behaviors associated with wellbeing. Additionally, the outer ring of the Wellness Wheel serves as your access point to both Georgetown University-wide resources and School of Medicine-specific resources available that will further address these needs. Assessing how these nine dimensions affect your life can encourage you to make healthier choices to promote a more robust, sustainable lifestyle.