Student Experience
The Georgetown University School of Medicine is located in a city and institution that will share an integral dynamism with your medical education.
Health policy, social issues, and economics are debated daily in many areas, with resolutions that shape and have the power to revolutionize the practice of medicine in the United States and abroad. The nearby National Institutes of Health in Bethesda, Maryland is world renowned for its medical research and sophisticated technological developments.
The cultural and social opportunities of the nation's capital are endless. The John F. Kennedy Center for the Performing Arts, a wealth of top-rated restaurants from many backgrounds, the National Gallery of Art with its striking East Wing, the U Street corridor of art and music, the Museum of Natural History, and the National Monuments are just a few examples of the history and rich culture in Washington.
Washington is home to several national sports teams, including the Washington Capitals (hockey), Nationals (baseball), Wizards (women's basketball), and United (soccer). Naturally, the Hoyas, 1984 NCAA National Champions, and six-time Big East Conference Champions are a local, as well as a national attraction.
The Capitol is home and neighbor to several recreational outdoor attractions, including kayaking down the historic Potomac River, strolling through the National Arboretum, seeing the holiday Zoo Lights during winter at the National Zoo, and hiking the Shenandoah Mountain trails with classmates.
At the heart of our nation, the Georgetown University School of Medicine provides students with robust experiences and opportunities, in addition to a well-rounded medical education.
"I really enjoy the opportunities to involve myself in mentorship at GUSOM. As a first-generation medical student, I have really valued mentorship to get me to where I am today and to help navigate my journey through medical school. Other medical students, residents, and physicians have been open, eager, and willing to guide me through this journey and mold me into a better individual."

Isabel Snee, M.D. Candidate 2026
"I was blown away by the sense community fostered by the students of all years. I got to know M1-4s and received countless pieces of advice on how to manage medical school. Moreover, the faculty have demonstrated their desire for students to succeed by constantly offering extra hours for help, providing extra resources for practice, and reinforcing high-yield concepts through interactive activities."

Adam Hidad, M.D. Candidate 2026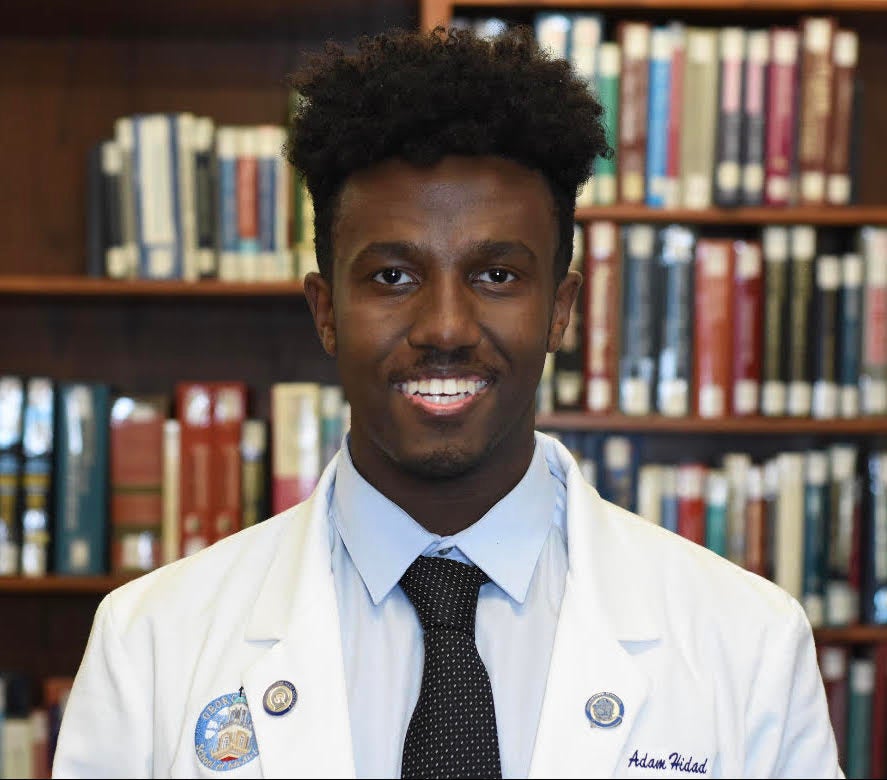 Quick Links