News
ODI News
May 29, 2020
Dear GUSOM Students, Faculty, Staff:
We are experiencing an unprecedented time of tragedy, sorrow, and rage as tensions around racial injustices during the backdrop of a pandemic are currently ravaging this country.
We want to acknowledge the additional pain and trauma that is coursing through our campus community and nation right now as a result of the most recent deaths of George Floyd, Breonna Taylor, and Ahmaud Arbery, among far too many others.
We recognize that many in our community are processing these painful tragedies and confronting structural inequalities that exist in healthcare and beyond. The continual confrontation has been exhausting and emotionally draining for many members of our community. Many of you have asked for resources and support to engage in these difficult and necessary conversations across peer groups, teams, and departments. Others have asked for ways they can continue to partner as allies and upstanders during this time.
The Office of Diversity and Inclusion at GUSOM is strongly committed to building a supportive, compassionate, and informed community. In light of the current events happening in our country during the COVID-19 pandemic, we want to affirm our GUSOM community that we do NOT stand with the systemic racism that continues to prevail in our society.
At GUSOM, it is our highest priority to exemplify and promote a diverse community, inclusive of talents, interests, and backgrounds for the greater good of society, and respectful dialogue and points of commonality in areas of disagreement.
As we continue to engage in our value of dialogue, the Office of Diversity & Inclusion will host Open Dialogue Spaces on Zoom for our GUSOM community, which will be facilitated by student groups, peer dialogue facilitators, faculty, staff, and bias reduction improvement coaches. We will start the week of June 15 and continue throughout the summer and into the upcoming school year with open-ended topics addressing bias, allyship, social justice and all topics of concern to students, faculty, and staff. If you would like to be involved with planning these open space dialogues, please contact Dean Cheng at smc307@georgetown.edu.
In the interim, as part of our supportive plan of action to debrief overwhelming feelings of anxiety, fear, and anger associated with these tragedies, we encourage opportunities to reach out for counseling support with CAPS and Campus Ministry.
For Students:
To schedule an immediate appointment with CAPS please email Dr. Simoné Jalon directly at sj787@georgetown.edu. You may also schedule an appointment with CAPS by calling (202) 687-6985 from 9:00am -5:00 pm EST, Monday-Friday. In the event of an emergency after hours, please call (833) 960-3006 and you will be connected to a trained behavioral specialist.
The Office of Campus Ministry is available to all students during business hours by calling (202) 687-5259. In addition, chaplains in residence may be reached after hours by calling (202) 677-0361.
For Faculty and Staff:
The Faculty and Staff Assistance Program (FSAP) provides free confidential counseling and referral services to faculty, AAPs, and staff. For more information, visit hr.georgetown.edu/fsap or call (202) 687-2396.
More mental health and telehealth resources for students, faculty, and staff can be found here.
Resources
Beyond these counseling resources, for the GUSOM community, the Office of Diversity and Inclusion is a source of support. Another resource is Aspen Ideas' podcast: How to Talk About Race and Racism which provides recommendations for having difficult discussions. Additionally, here's a set of resources for talking with young people about race, racism, and racialized violence from the Center for Racial Justice in Education.
Please continue to take care of yourselves and each other during this time. Empathy and care are crucial right now. Most importantly, seek support if you need it by reaching out.
Sincerely,
Stephen Ray Mitchell, MD, MBA, MACP, FAAP
Professor of Medicine and Pediatrics
Joseph J. Butenas Professor and Dean for Medical Education
Susan M. Cheng, Ed.L.D., MPP
Senior Associate Dean for Diversity & Inclusion
David L. Taylor, M.Ed.
Senior Associate Dean for Student Learning
and the dedicated team of the GUSOM Office of Diversity & Inclusion
9/21 – First-Generation Students Form Group to Navigate Medical School
​10/20 – "First Year Medical Students Confront Health Disparities Through Interactive Course"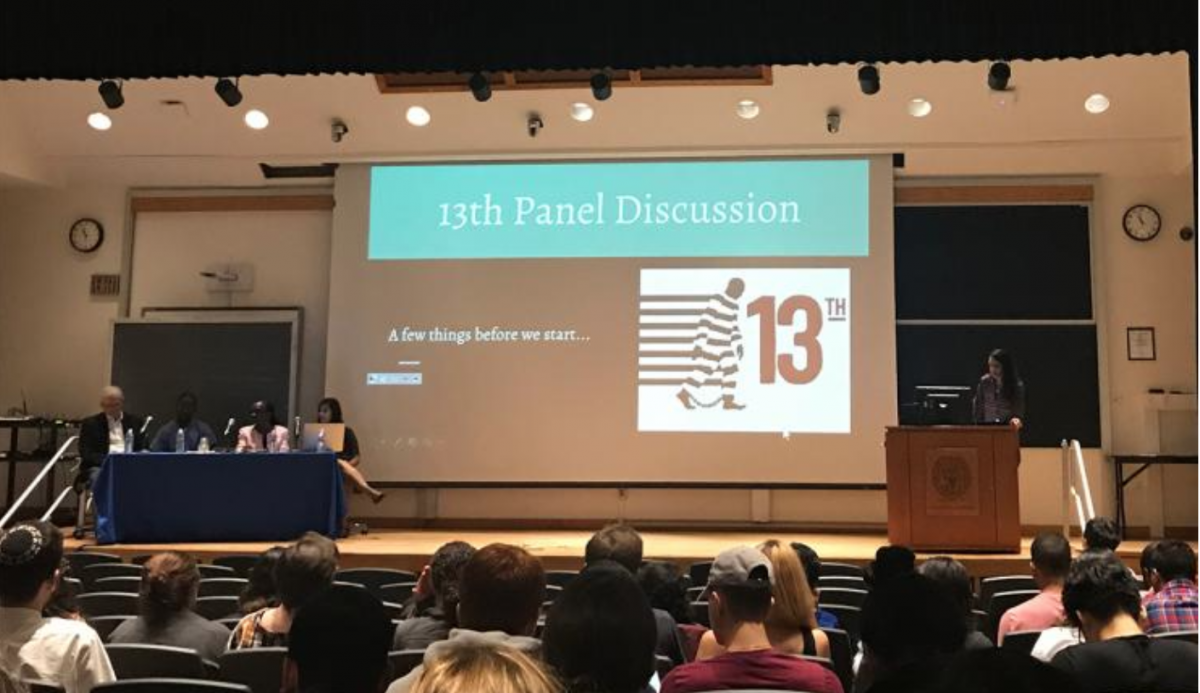 11/2 – "What Makes You More Than Medicine?" Emphasizes Student Wellness