Office of the Ombudsperson
Welcome
Contact
Stacey Kaltman, Ph.D.
2115 Wisconsin Avenue, NW
Suite 120
Washington, DC 20007
sk279@georgetown.edu
(202) 687-6571
Meetings by appointment
The Georgetown University School of Medicine Office of the Ombudsperson provides an informal, neutral, independent, and confidential setting where medical students can discuss concerns.
The Ombudsperson can listen, help students achieve a broader understanding of the situation and possible solutions, and identify information and resources that may be of assistance.
The Ombudsperson does not advocate for any individual point of view and does not participate in any formal grievance process. Instead, the Ombudsperson works to promote a fair process for all.
The Ombudsperson is guided and informed by the Code of Ethics and Standards of Practice of the International Ombudsman Association, and by the principles and policies regarding medical students' rights and responsibilities enumerated in the Student Handbook. The GUSOM Office of the Ombudsperson charter can be found here.
Issues and Concerns
Examples of issues that students may bring include:
Irregularities with regard to academic policies and practices
Concerns about fairness of process
Disrespectful or inappropriate behavior
Interpersonal conflicts or disputes
Stressful academic conditions
The Ombudsperson can:
Listen to concerns
Explain policies and their application to specific cases
Help students identify and consider options for resolving conflicts
Strategize about a conversation with a colleague or supervisor
Facilitate a difficult conversation
Refer to formal complaint or appeal procedures
Refer students to other resources
Conduct informal mediation sessions
Confidentiality
The Ombudsperson will not identify you or any information concerning your visit without your permission, except in certain situations where disclosure is required by law (e.g., a court order, potential risk to self or others).
Speaking to the Ombudsperson about a concern does not constitute legal notice to Georgetown University. Anyone wishing to put the University on notice, that is, to make the University formally aware of a particular problem, may contact a supervisor or administrator to invoke formal grievance procedures. The Ombudsperson can provide referral information about how to contact for anyone seeking to use administrative or formal grievance options.
Ombudsperson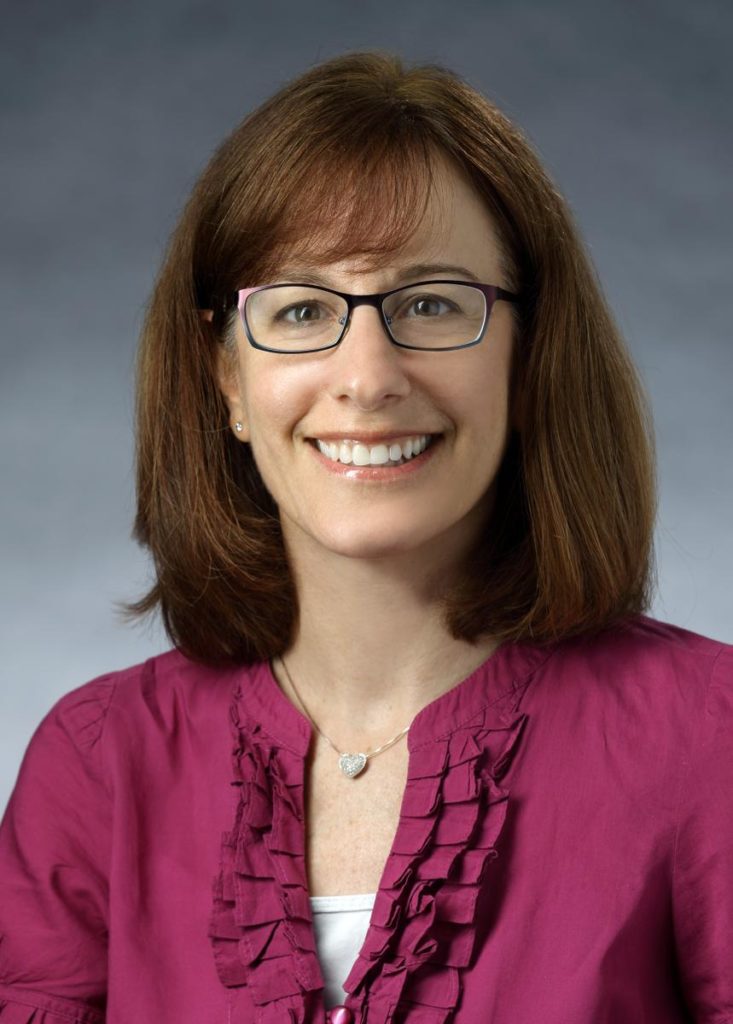 Stacey Kaltman, Ph.D.
Dr. Stacey Kaltman is a Professor in the Department of Psychiatry at Georgetown University School of Medicine. She is a licensed clinical psychologist and Associate Director of the Georgetown Center for Trauma and the Community. Dr. Kaltman's research focuses on the development and evaluation of sustainable mental health interventions for underserved populations in primary care settings. Dr. Kaltman teaches in the first year medical school module, Physician-Patient Communication, which provides instruction in basic and complex communication skills as well as theories of behavior and behavior change. Her education-related research focuses on how best to train medical students to achieve competence in medical interviewing and advanced communication skills.
Please visit Appendix E of the Student Handbook to view the School of Medicine Ombudsperson policies and guidelines.