The Georgetown University Academy for Research, Clinical, and Health Equity Scholarship
Program Announcement: Georgetown School of Medicine will not be running an ARCHES Fellowship Cycle for Summer 2023. We will keep you posted on future updates regarding Summer 2024. Regards, the Office of Diversity, Equity & Inclusion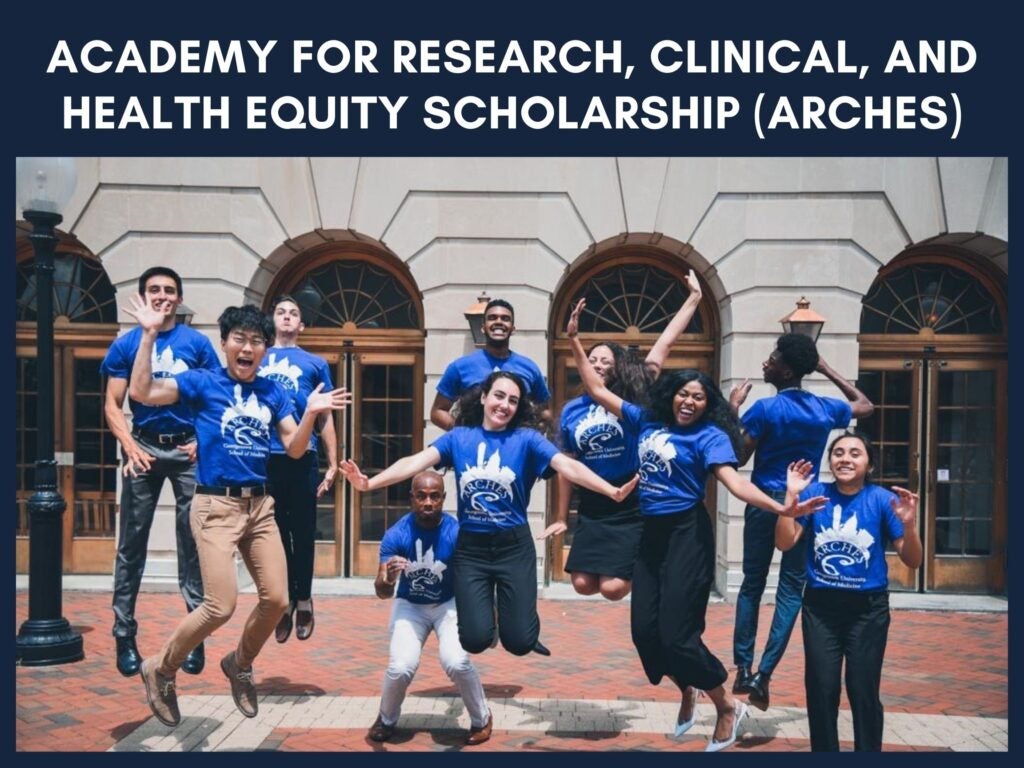 Thank you for your interest in the Academy for Research, Clinical and Health Equity Scholarship (ARCHES) Program. We are accepting ARCHES Fellows for summer 2022 pending COVID-19 guidelines. The application to the ARCHES program and program dates are below. You can find more information about the ARCHES program in our Program Overview section.
Program Dates and Benefits
Tentative program dates: June 22, 2022 – August 5, 2022
Stipend: $4,000 ($2,000 paid after the first 3 weeks, and final $2,000 paid at the end of the 6 weeks)
Housing: Housing provided on Georgetown campus Wednesday, June 22 – Saturday, August 6, suite-style, double occupancy rooms
Travel: Up to $250 per student on a case-by-case basis by the Georgetown Office of Diversity, Equity & Inclusion
Meals: Students are responsible for their own meals/food cost (except for program event meals provided by ARCHES).
Application Process:
2022 ARCHES Application: https://applyarches.som.georgetown.edu/
Application opens: early December 2021
Application deadline: February 25, 2022 by 12pm ET