Meet Our 2022 ARCHES Fellows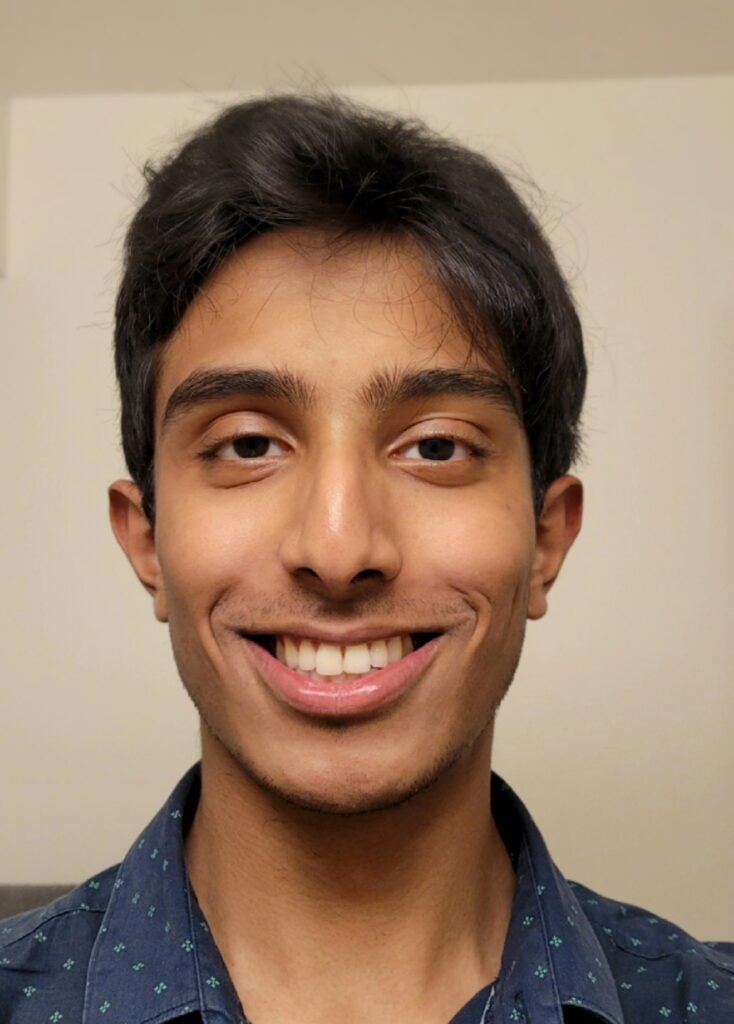 Ali is a first-generation college student and a rising senior at Loyola University Chicago majoring in Biochemistry and Bioinformatics on the pre-med track. He conducts research in a biochemistry research lab, analyzing thermodynamic binding data of various antibody-antigen complexes to understand the various mechanisms which contribute to immunoglobulin affinity and specificity for respective antigens. Being a student at a Jesuit institution, he seeks to emphasize the concept of cura personalis, care for the entire person, in his academic and day-to-day activities. He also seeks to emphasize this in both a hospital and a clinical research setting as either an MD or an MD/PhD candidate. On-campus, he works as an intern for Loyola's Undocumented Student Program, acting as an advocate, liaison, confidant, and advisor to undocumented students on campus. He has also co-founded LUSA, the first student-run organization that advocates for undocumented immigrant students on campus in Loyola University's history. He has also played an integral role in co-founding FUEL, an organization that partners with a local Chicagoland schoolteacher who has transformed an RV into a mobile classroom to teach STEM subjects to underprivileged students throughout Chicago. He is a nationally certified EMT and spends his weekends working both large venues and on an ambulance across Chicago. He also volunteers as a tutor at a center for refugee children in his free-time. When not focusing on his studies or other endeavors, Ali is an avid reader and loves spending his time going on long drives, exploring both state and national parks, strength training, and spending time with loved ones.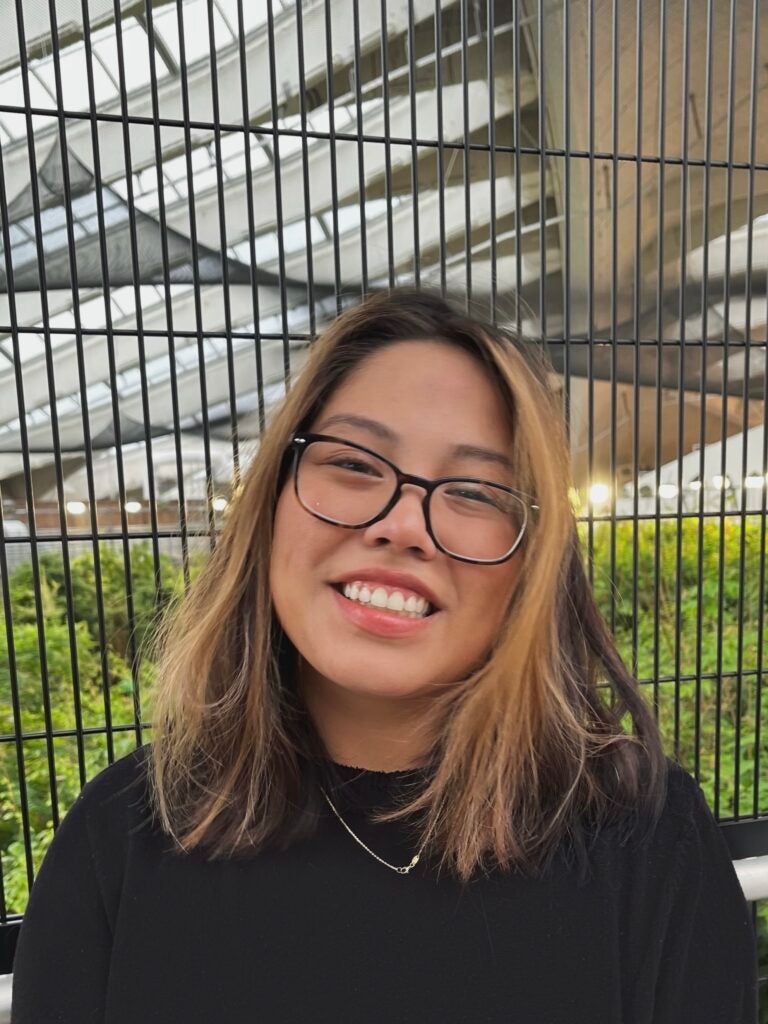 Andrea is a first-generation rising senior at New York University where she is majoring in Biology with minors in Chemistry, Molecular and Cell Biology, and Global Public Health on the pre-medical track. Born and raised in the Hudson Valley, NY, Andrea loves to hike, but also enjoys making science TikToks and learning new art hobbies, instruments, and languages. Andrea is passionate about increasing representation in STEM, and supporting students throughout their careers. On campus, she is conducting her honors thesis research on stem cell regulation, and is also involved in mentoring female-identifying NYU underclassmen pursuing a degree in a STEM field. She is also currently creating a STEM mentorship program for NYC public high school girls with NYU Women in Science to assist them in applying to free summer programs, completing their college applications, and networking with their peers. Off campus, Andrea enjoys facilitating English conversation classes for immigrants in NYC, and volunteers as an EMT in Central Park. After completing her undergraduate studies, Andrea aspires to become a Pediatric Oncologist while remaining involved in cancer biology and public health research, specifically studying solutions to reduce racial disparities in the healthcare field while advocating for increased access to preventative care. Her ultimate goal is to open a free clinic to serve uninsured individuals.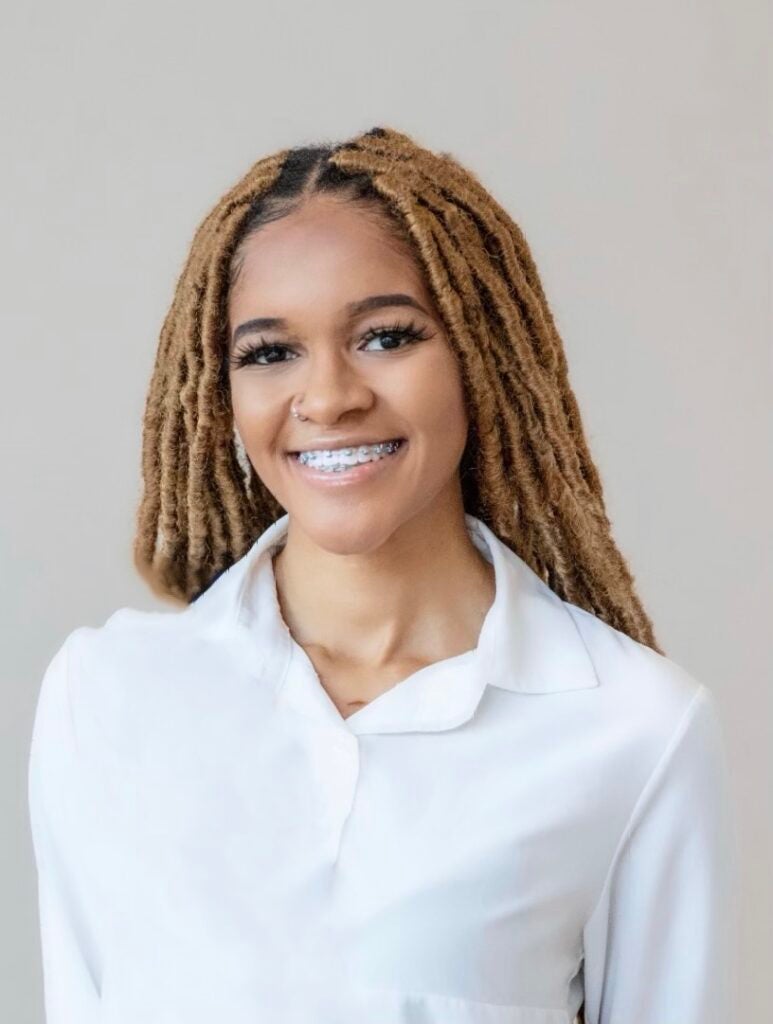 Cheyenne is a rising senior, Biology major at Lincoln University of Pennsylvania. She is a member of several organizations at Lincoln including the Minority Association of Pre-Health Students, Sweet Inspiring Spirits Touching Another's Heart, the Biology Club, Horace Mann Bond Honors Program, National Council of Negro Women, and Rho Psi Chapter of Beta Beta Beta Biological Honors Society. Cheyenne also volunteers at Project CURE, where she is able to help organize and package medical supplies to be distributed to developing countries. While growing up in a low-income community with severe asthma, Cheyenne valued her constructive and encouraging interactions with her physician. These intimate experiences inspired her at a very young age to become a Pediatrician and promote child health and wellness. In addition to this, she intends to open free health clinics in low-income communities, so that people can receive quality medical care at no cost. Cheyenne believes healthcare is essential to life and should not be viewed as a barrier to low-income individuals. Recently, Cheyenne has decided to obtain a Masters of Public Health prior to entering medical school so that she can experience healthcare on a broader spectrum. In her spare time, Cheyenne enjoys spending time with friends and family, as well as trying new restaurants!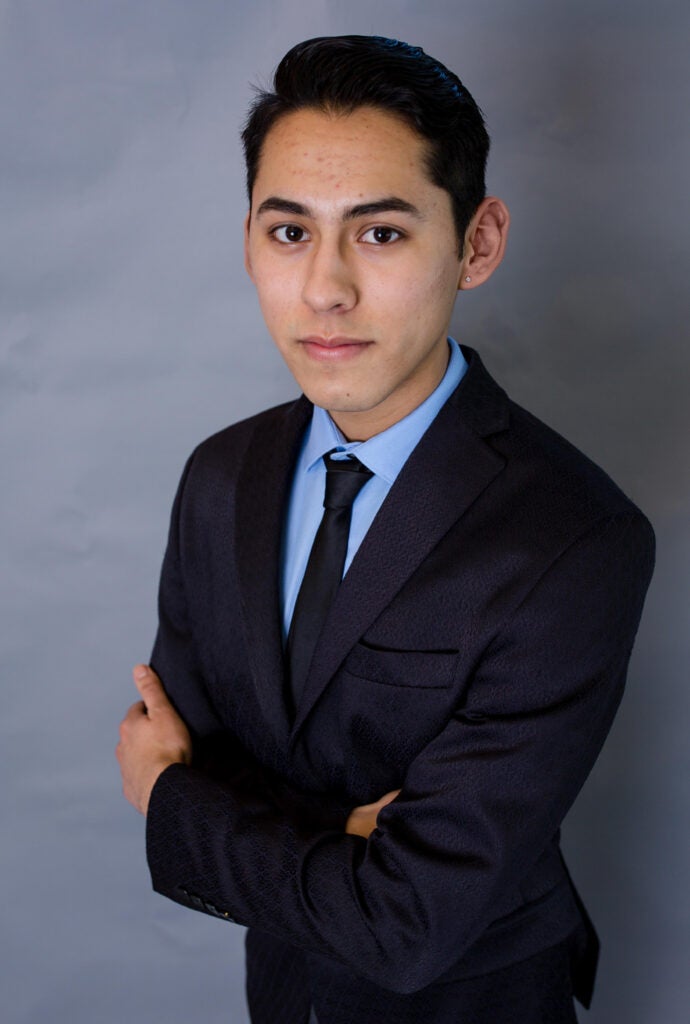 Dominic Calicdan is a rising senior at Carleton College where he majors in Environmental Studies while on the pre-med track. He is a first-generation college student who received the QuestBridge match scholarship. Dominic was born and raised in the lively city of Las Vegas, Nevada. Alongside his high school diploma, Dominic received his Associate of General Science degree with a distinction of high honors at the College of Southern Nevada. At Carleton, Dominic loves to explore new initiatives that support sustainable practices across the world. He is constantly intrigued with the intersections of environmental health and population well-being. Some of his favorite courses at Carleton include Biomimicry, Environmental Physics, and Health Psychology. Outside of academics, Dominic cherishes moments to be an active member of his various communities. He is the current Carleton QuestBridge President that supports QB members on campus and he is also the designated FOCUS assistant to support underrepresented students in STEM at his college. In the future, Dominic aspires to return to his East Las Vegas community as a healthcare physician. He recognizes the health disparities in his neighborhood and hopes to support his home as much as he can.
Dylan is a rising senior, psychology major, and chemistry minor at McDaniel College. His ultimate goal is to complete medical school and become a psychiatrist. He also intends to earn an MPH as he was inspired by his previous work as a Health Equity Scholar at Nemours Dupont Pediatric Hospital. As Dylan pursues his undergraduate degree, he uplifts future generations and peers through volunteer work as a middle-school math tutor at the Lee Arthur Johnson Center and employment as a peer-tutor at his college's writing center. Dylan also holds multiple leadership roles on his campus; he is the Health and Safety Chair of his SAE chapter, the founding president of his college chess club, and an active member of the Alpha Lambda Delta Honor Society. Through his academic training, Dylan hopes to improve mental health care and access to treatment for the Black community as well as the broader American community. In his free time, Dylan enjoys powerlifting, studying Black culture and history, and watching true crime documentaries. Above all, Dylan lives by Maya Angelou's quote: "courage is the most important of all the virtues because without courage, you can't practice any other virtue consistently."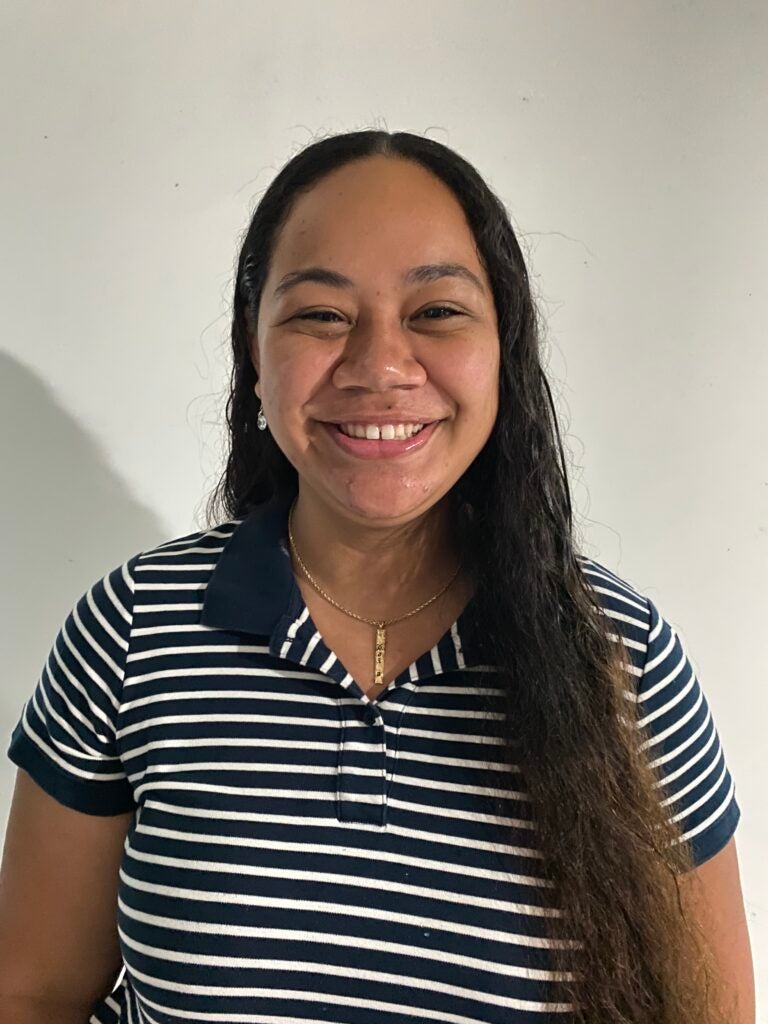 Kaila is a rising senior and biochemistry major on the pre-med track at Willamette University. Born on Kauaʻi, Hawaiʻi and raised on Maui, Hawaiʻi, Kaila has witnessed firsthand the health disparities experienced by Native Hawaiians and the utter lack of physicians and access to healthcare in her community. After being personally affected by these health disparities while in high school, Kaila decided that she wants to attend medical school to become a physician and specialize in anesthesiology so that she can return to Hawaiʻi and serve her local communities. At Willamette, she is involved in her college's community through various clubs and organizations including Community Service Learning, the Office of Multicultural Affairs, Career Development, Institutes for Healthcare Improvement club, MOSAICS mentor program, chemistry club, and the university's coffee shop known as "the Bistro". Additionally, Kaila has also served as a chemistry and Japanese language tutor for the last two years. The commonality between the roles that Kaila takes on at Willamette are that they are all geared towards helping and serving those in need, particularly those who come from underrepresented backgrounds. Outside of school, Kaila loves to read books, listen to all genres of music, and spend time with her friends and family in Hawaiʻi. She also likes to spend a lot of her time learning more about the history and culture of her Native Hawaiian and Asian American heritage.
Raised in the small farming town of Applegate, Oregon, Lily is a rising junior at the University of Pennsylvania. She is majoring in Neuroscience and minoring in Chemistry on a pre-medical track. Additionally, Lily enjoys working in a biological research lab on Penn's campus. She spends her time in lab staining brain slices and counting neurons in order to study the role of lysosomal ion channels in Parkinson's Disease. After completing her undergraduate career, Lily plans to attend medical school and ultimately specialize in orthopedic surgery. Lily is determined to use her position as a doctor to shed light upon minority health disparities. Specifically, she hopes to combat health inequities facing undocumented individuals—an issue that was prevalent in her rural hometown. When Lily is not in the lab or studying for her classes, she enjoys going on hikes, watching reality TV, and baking her famous carrot cake.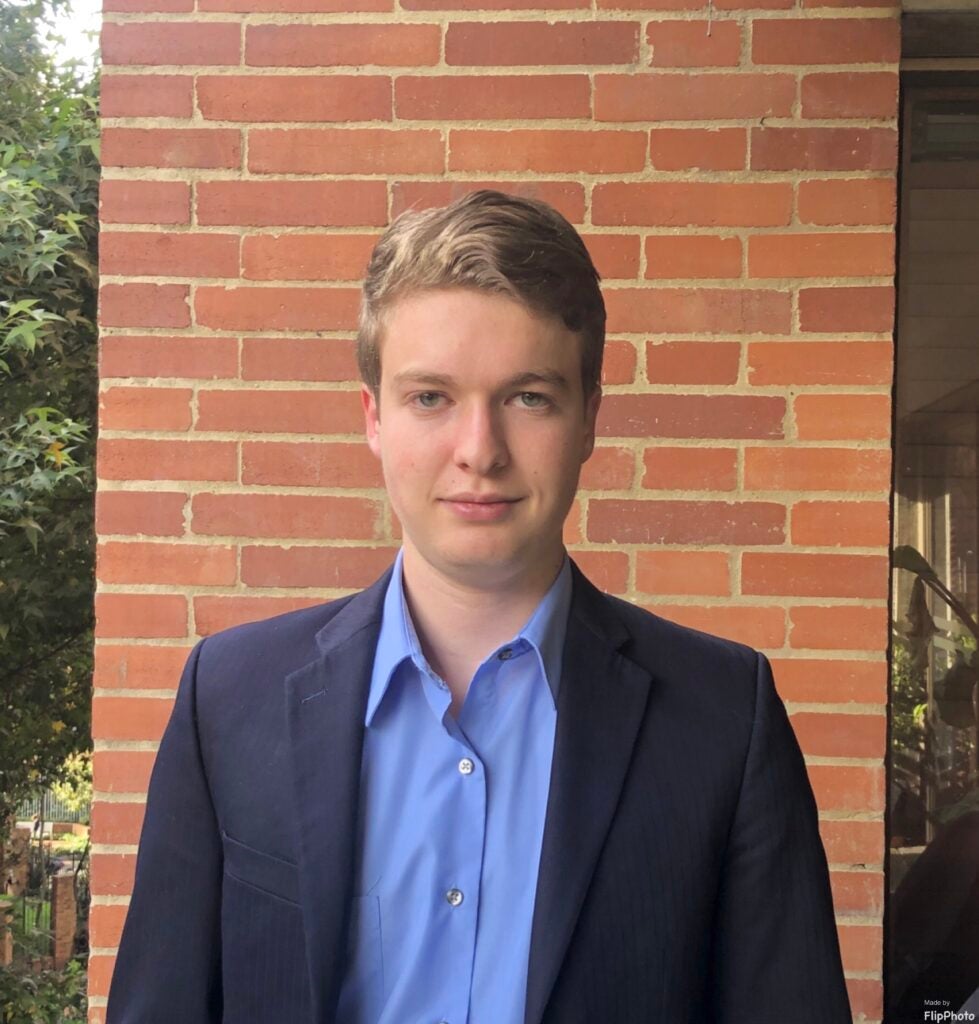 Pedro is a rising Junior, pre-medical student at Washington University in St. Louis where he majors in Philosophy-Neuroscience-Psychology with a minor in Anthropology: Global Health and Environment. His family is Venezuelan but he has lived in many places growing up, including Florida, Puerto Rico, Colombia, and China. He enjoys learning about neuroscience and is currently an Undergraduate Research Assistant in the Musiek Lab at the Washington University School of Medicine where he investigates the interplay between circadian clocks and neurodegenerative diseases such as Alzheimer's and Parkinson's disease. He is also passionate about studying medical anthropology and global health and plans to pursue a MD which he hopes to one day use to help solve the Venezuelan healthcare crisis. Pedro also aspires to play a role in tackling healthcare disparities within the United States and has looked to do so through volunteering. He currently tutors and mentors highschool students through the organization Niños Cambios Puertas, serves on the Community Engagement Committee of WashU's Association of Latin American Students, and volunteers as an Emergency Medical Technician on WashU's campus. During his free time, Pedro enjoys playing and watching soccer, traveling to new places, and spending time with friends and family.
Solliana Kineferigb is a rising senior at Howard University. She was born and raised in Denver, Colorado, but has come to call Washington, DC her home over the last three years. For as long as Solliana can remember, she has always had a special interest in biology and the sciences so it's no surprise that she chose Biology as her major and Chemistry as her minor. She has had the privilege to work under several impressive biologists at Howard University, most markedly she had the opportunity to work with the Robinson Lab in both her freshman and junior year; she worked on discovering the bacteriophage Hagereseb in her freshman year – as well as sequencing its genome and annotating the sequence – which she even got registered in the Actinobacteriophage Database. In her junior year she contributed to an ongoing research project at Howard University that is attempting to identify the mechanisms and genes behind the AD60 bacteria's ability to transform radioactive iodine. Solliana is very passionate about uplifting African voices in her community and as such has served as the Community Service Director for the Howard University African Students Association (HU ASA) and as the Events Coordinator for the Howard University Ethiopian-Eritrean Students Association (HU EESA), she will also serve as the President of HU EESA during the 2022-2023 academic year. Since middle school, Solliana has always had a passion for service and medicine, her ultimate goal is to become an Emergency Care Physician and open an emergency care clinic in her native village in Adwa, Ethiopia in order to widen access to healthcare in rural communities in Ethiopia and work towards closing health disparity gaps worldwide. In her free time, you can always catch Solliana on the hunt for the best eats in DC, watching movies, or combing through thrift stores for the perfect jacket for the season.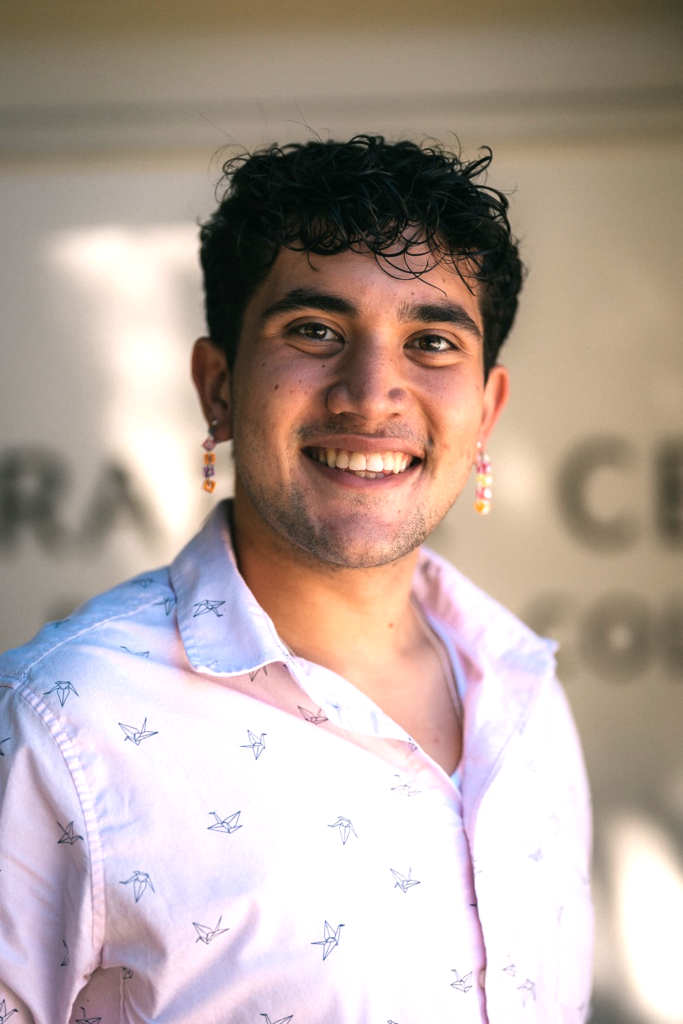 Youssef El Mosalami was born in Egypt and immigrated to Brooklyn, NY at seven. Specifically, they lived in Bay Ridge, a predominantly low-income SWANA and Latine community. Their environment has motivated them to pursue work to relieve health disparities for marginalized identities and provide support for underrepresented communities such as refugees, immigrants, queer, latine, SouthWestAsianNorthAfrican(SWANA), and low-income peoples. To better their work with these communities, Youssef uses their intersectional identities as a first-generation low-income queer non-binary Muslim immigrant to be a cultural broker and connect with others. Currently, Youssef is a student at Pomona College double majoring in Gender and Women Studies and Middle Eastern Studies on the pre-med track. They participate in a program called HealthBridges that focuses on addressing the social determinants of health by empowering patients with limited proficiency through non-medical Spanish translation, increasing healthcare by enrolling patients in temporary medical (HPE), and working directly with community organizing. In the future, they hope to travel and do radical community work as a physician plan to attend medical school and pursue a master's in public health. In their free time, they enjoy dancing in ballroom, being a part of their improv group, or performing theater shows at their college.