Meet Our 2019 ARCHES Fellows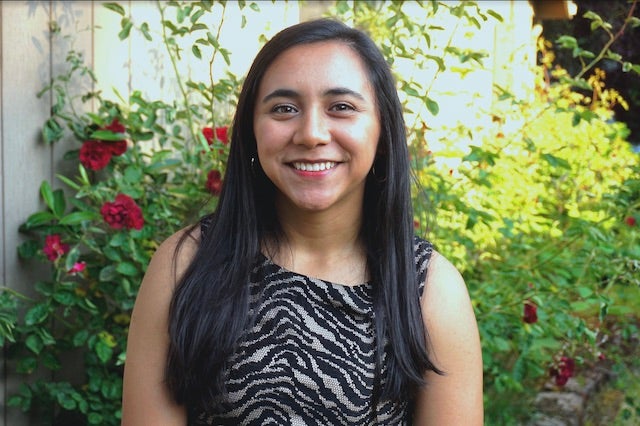 Born in Jalisco, México and raised in Hood River, Oregon, Blanca is a first-generation and third-year student at Western Oregon University. She is majoring in psychology, minoring in human biology and on a pre-medicine track. She was raised, surrounded by the beauty of nature alongside profuse examples of how life can test you, not only physically, but mentally, as a migrant worker and in general, as an immigrant in the United States. Intrigued by her own experiences leads her to pursue a path in Psychiatry and research to better comprehend and investigate the mind of the individual.
Jake is a rising junior at Wesleyan University. He double majors in English and Biology and plans to minor in Chemistry. His passion for English is linked with his hopes for practicing narrative medicine, which emphasizes the stories of patients as an integral aspect of the healing process. Jake loves studying how microscopic cells work together in order to orchestrate the wonderful functioning human body, and what happens when the cells' function go awry, which leads to disease. He hopes that his studies focusing on cellular biology can help him understand how to properly diagnose patients and fuel his knowledge in searching for improvement of cures and treatments for disease. Although he is unsure of his career of choice in medicine, he has been thinking about practicing in internal medicine, cardiology, or interventional radiology. He hopes to extend his practice and care to be aware of the needs of his community, especially for members who are facing health inequities due to their minority status. Outside of classes, Jake is a senator sitting on his university's student government, a member of the Wesleyan KPOP Dance Crew, and will be a volunteer at the Middlesex Hospital Hospice and Palliative Care Program. Jake loves to try new foods, go hiking, and sing his heart out at karaoke, usually done with his twin brother, Jack.
Joseph is a rising Junior at Cornell University. He is from Yonkers NY and studies Biology and Society with a double major in Nutritional Sciences. He is on a Pre-Med track and hopes to fill the gaps in research regarding health disparities in ethnic and racial minorities with his pursuit for an MD/Ph.D. He believes that everyone should have access to healthcare regardless of their identities. Joseph is interested in pursuing a Ph.D. to help supplement his research later in life. Despite advancements made in medicine, marginalized communities continue to experience astronomical disparities and inequity in healthcare and other closely related intersectional fields. Outside of his studies, he is the President of the Pre-Medical Minority Mentoring (PreM3) organization on campus. Additionally, he is a part of Cornell Minds Matter, an organization geared towards increasing education and accessibility of mental health services to the Cornell community as well as the broader Ithaca community. Joseph aspires to obtain his MD/Ph.D. and become a practicing OBGYN with a focus in Oncology. He is interested in research regarding breast cancer incidence rates in populations of color. Lastly, Joseph spends his free time trying out new products in his hair care routine, watching peculiar documentaries, and going to the gym!
Daniella is a rising senior and Biology major at Grinnell College. She is active in campus student organizations and has served on the leadership council of large student groups at Grinnell such as the Society for the Advancement of Chicanos and Native Americans in Science (SACNAS), Concerned Black Students (CBS), and the Grinnell United Activism Collective (GUAC). She is passionate about women's equality in healthcare and the sciences, particularly with regards to reproductive health. Daniella hopes to become a doctor who draws attention to the disparities between women and men's treatment in healthcare. Daniella loves to draw, photograph her friends, and anonymously moderate online forums.

Kevin is currently a Junior at Williams College. His favorite color is blue and he enjoys playing soccer, snowboarding, and hiking. He is a first generation student who is majoring in Chemistry and is on the pre-med track. While unsure what direction he wants to go in, he would like to somehow give back or help communities like his. Kevin grew up in a community where the large majority of the population were immigrants who did not have insurance and did not speak English fluently, Kevin wants to facilitate a better experience by being Bilingual as well as providing services to all people. One of Kevin's favorite quotes is "Change- real change- is hard. Uphill, grind-grind-grind, sweat-it-out hard."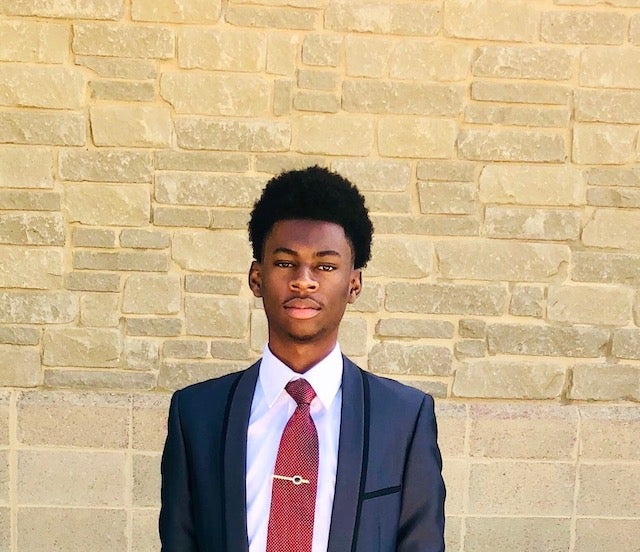 Nubi is a rising junior at Oakwood University majoring in biology. He is a native of Guyana and loves to eat Caribbean food. Over the years he has grown to call New York home. He is committed to the pre-med track, and enjoys studying microbiology, physics, and biochemistry. Nubi also enjoys taking courses based on ethics and religion. Outside of school, Nubi plays soccer on the Oakwood University Soccer Team. He is also active on campus serving as an Oakwood University peer mentor and the treasurer of the Beta Beta Beta National Biological Sciences Honor Society. Additionally, he serves underserved children through the Youth Enrichment Association at his university by tutoring and mentoring students from Oakwood Academy and the Huntsville, Alabama community. Nubi's ultimate career goal is to become a Radiologist and to serve individuals who are disadvantaged and lack medical resources. He also aspires to organize a mentorship program promoting higher education amongst children in disadvantaged communities. In his free time, Nubi tries to learn more about the history of mankind and the different theories behind our creation/evolution and purpose.
Diamond is a rising senior at the University of Rochester. She is majoring in Cell and Developmental Biology on a pre-med track, and minoring in Health, Behavior, and Society. She aspires to become an Obstetrician/Gynecologist and open a practice that is designed for at-risk youth and other underserved populations. With her own practice she hopes to bring in fundamental aspects of public health such as community engagement and cultural competency in the aim of providing healthcare that is holistic and focused on prevention. Outside of her academic and career pursuits, Diamond loves volunteering for community service programs, dancing, traveling, hanging out with friends and family, and baking muffins to fuel her brain.
Sean is a rising junior at the University of Florida (UF). Sean is a first-generation student who is currently studying Psychology with a focus in Behavioral and Cognitive Neuroscience. His innate drive to "find a need, fill a void" helped spark his interest to research Psychology, such that he feels more self-aware of his psyche and how to intentionally interact with those around him. He is passionate about art, practically any form of it. Sean loves photography, writing poetry, and in some way, formulating his own music. Also, he enjoys creating music playlists that evoke different emotional experiences. Sean aspires to be what he calls a "modern-generation doctor," regarding how to shape the future of medicine and solely focus on patient-centered healthcare that continues to evolve with society to include every person and medical need. Sean aspires to be a key player in fighting for the day when we can finally give every single person the most basic need they deserve, affordable healthcare. When he does not have his head wholly delved into my books at UF, Sean is a Campus Diplomat. As a Campus Diplomat, he is an ambassador to the Dean of Students Office in which he establishes meaningful connections between students and their resources. Outside of school, he participates in a research project called the Santa Fe River Turtle Project. The goal of the project is to evaluate our local freshwater ecosystem and what is causing its decline via surveying the migration and health of our freshwater turtles.
Shani is a first-generation rising senior at the University of Maryland, College Park, where she majors in neurobiology and physiology on the pre-medical track. On campus, she serves as a teaching assistant, a resident assistant, and the president of the Student Health Advisory Committee. Outside of academics, Shani is passionate about organ donation and transplantation; she is the author of a Maryland state bill that would include organ donation education in high schools. Shani hopes to become a transplant surgeon and to continue promoting organ donation research and education in the future. She is excited to work with her peers and faculty at the ARCHES program in order to explore and address more facets of professional medicine and the systemic inequalities that affect medical accessibility along demographic lines. When she's not working on school or research, Shani loves to spend time with her family, visit museums, and eat ice cream!

Tyrel is a rising junior at the mecca, Howard University. He is majoring in biology and double minoring in chemistry and psychology. He has his eyes set on studying at a medical institution after completing his undergraduate studies, but he has his heart set out on his ultimate mission of becoming a medical examiner. With this career, one of his many goals is discovering a condition and/or disease and learning of its causes so that he can bring it to the attention of the masses and promote healthier lifestyles in doing so. Tyrel's days are full of classes, but he believes in preserving a balanced life. Outside of science laboratories and studying for the next chemistry exams, one of Tyrel's main outlets is found in the weight room. Tyrel trains up to 5 days out of the week as a competitive powerlifter and he also aspires to compete on a national level at some point within his lifitng career. Most importantly, Tyrel Powell achieves balance through his spiritual walk as he prioritizes spending time in the Church.