Meet Our 2020 & 2021 ARCHES Fellows
2020/2021 ARCHES Fellows and their research topics:
Myana Banks: Adverse Childhood Experiences: Intra- and Post-migrational Factors Effects on Migrant Children
Abigail Boateng: Improving Health Outcomes for Women Living with HIV through Positive Patient-Provider Engagement
Kahiau Cockett-Nagamine: Responding to COVID_19 in Small Island Developing States (SIDS)
Rajay Dockery: The Impact of COVID-19 on Health Competency and Healthcare Access in DC's IDD Population
Prishay Johri: Does the COVID vaccine have a color: COVID Vaccine Equity
Maria Evelyn Juarez Parra: Neural Pathways Between Speech Production and Speech Perception
Jennifer Martinez Sanchez: An Analysis of the USE of Race and ethnicity in GUMC Publications
Isaiah Osei-Gyening: Biomarkers and Mechanism of Chemobrain in High Risk Animal Models
Octavia is a rising junior at the illustrious Howard University. She is a Biology and Maternal and Child Health double major and chemistry minor on the pre-medical track. After completing her undergraduate education, she plans to attend medical school and pursue a master's in public health. Octavia's ultimate goal is to become an Obstetrician/Gynecologist working to eliminate the disparity seen in maternal mortality rates in African American women. At her university Octavia performs research on a project working to determine the mechanism by which soil microbiota have the ability to transform radioactive iodine. In her free time Octavia enjoys dancing and is trained in ballet, tap, jazz, liturgical, and West African styles. Octavia enjoys participating in pageants and proudly represented her African American culture as a Second Runner-Up in the Lorain County International Festival in 2018.
Myana Banks is a rising senior, Biology pre-medical student at North Carolina Agricultural and Technical State University. She is involved in a wide range of student organizations ranging from pre-medical societies to organizations dedicated to providing stylish, innovative performance entertainment. These organizations are: The Minority Association of Pre-Medical Scholars (MAPS), National Council of Negro Women (NCNW), Beta Beta Beta Biological Honor Society (Tri-Beta), Couture Productions, and the Pre-Professional Scholars Program. Born and raised in southeast Washington D.C., she could see first-hand the health disparities that plague the inner city. Myana is dedicated to giving minorities a voice in medicine. After obtaining her bachelor's degree in Biology, Myana is interested in obtaining her Master of Science in Biohazardous Threat Agents and Emerging Infectious Diseases. After obtaining her M.S., Myana plans to matriculate into medical school. Representation in healthcare is of the utmost importance to Myana, fueling her desire to become a Neurologist. Myana's interest in Biology is rooted in the neurosciences with a large portion of her interests in neurological diseases and disorders. Outside of academics, Myana likes to watch true crime documentaries and is an avid Sims player.
Abigail Boateng is a rising junior at Georgetown University. She is a first-generation college pre-med track student majoring in Psychology and minoring in Biology. Additionally, Abigail is involved in various activities such as Georgetown University Sisters for Christ, The Sexual Assault Peer Educator Program, Student Health Advisory Board, works as Biology TA , and tutors middle school students. If there is one thing these activities have in common, it is in their central mission of helping those in need. Abigail has always been passionate about assisting others, especially underserved communities. She aspires to become a MD/PHD. Her ultimate goal is to open her own hospital that'll serve low income families in an attempt to help close the health disparity gap. Abigail also aims to get involved in cancer research with the hope of finding a cure to cancer. Outside of these activities and interests, she enjoys occasionally going to the movies with her friends to watch either a comedy or horror film. Lastly, Abigail enjoys cooking food from her country of birth, Ghana!
Born and raised in Pearl City, Hawaiʻi, Kahiau is a first-generation rising Junior at Creighton University, where he is majoring in Biology with a minor in Sociology. He is on the Pre-Med track and hopes to specialize in orthopedic surgery in the future. Kahiau is determined to confront minority health disparities and hopes to find solutions to address the growing need for diverse healthcare professionals in an increasingly diverse patient population. He hopes to bring cultural knowledge from his Hawaiian and Asian American background to the medical field in attempts to share with others the benefits of diversity. When he has time to spare, Kahiau likes to relax with friends, go to the gym, and watch anime! In the future, Kahiau hopes to return home to Hawaiʻi where he will work for Shriners Hospitals for Children, where he received treatment for his scoliosis.
Rajay is a rising senior, pre-medical student at the University of South Florida in Tampa, Florida where he majors in Biomedical Sciences with a minor in Anthropology. He is originally from Jamaica and moved to the United States at the age of 18. He grew up with his extended family in a small town called Barneyside in the western region of the island. He enjoys studying the intersection of race and culture with health and hopes to become a cardiologist or nephrologist with a proper understanding of how patients' health are affected by various anthropological factors. He hopes this will allow him to provide the best holistic healthcare possible for his patients and play his part in alleviating health disparities, especially for minority groups. He intends to pursue his MD or DO degree immediately following his undergraduate tenure as he sees the beauty in both paths and is set on being a great physician regardless. Outside of his academics Rajay enjoys serving his university community and leading a path that others are inspired to follow through his role as the President of USF's Ambassadors program, Vice President of Education in his fraternity, Beta Theta Pi and volunteering at his local Veterans Association Hospital on a weekly basis. Rajay also enjoys watching anime, working on his car, listening to a variety of music and in the future intends to learn how to fly as it is something he fell in love with even before his first flight to the U.S. after graduating from high school.
Prishay, born in Pakistan, and raised in Virginia, is a first-generation college student who is a rising senior at George Mason University. She is majoring in Neuroscience, on a pre-medical track. She loves to study psychology and neuroscience in school, but outside of school, she is politically active and actively advocates for the rights of the undocumented community in the United States. She serves in student government at George Mason University and utilizes her leadership platform to serve the needs of the minority populations at her school. She was inspired to pursue the field of medicine by her experiences in volunteering at various organizations including INOVA hospital and her experience as a medical assistant. She aspires to become a Psychiatrist and strives to provide medical and psychiatric services to underserved and vulnerable patients that often lack the resources to ask for help. She is especially passionate to break taboos regarding psychiatric care and mental illness in her community and beyond. Additionally, she is also a self-taught makeup and henna artist, who loves to create creative and unique looks.
Evelyn is a first generation, DACA student approaching her final year of study at Northern New Mexico College. She is a Biology major with a concentration in Health Sciences. Throughout her college years, she has enjoyed studying molecular cell biology, human anatomy, mycology, and pathophysiology of disease processes. Outside of academics, Evelyn gives back to her community by leading a choir and providing music for the congregation at her local church. When she is not in church or at school, Evelyn is at work supporting an Early Childhood Program for the LANL Foundation, a local nonprofit organization. In the near future, Evelyn aspires to become a family practice physician. As a physician, her goal is to give back to the community that has helped her become the young woman she is today. She hopes to address racial disparities within the healthcare system, as well as focus on equal access for all and preventative medicine. She would love nothing more than to become an example to all immigrant, DACA students and remind them that they are capable of making change that truly matters. Evelyn's free time consists of lots of singing, weight-training, and being surrounded by her loved ones.
Raised in a village in southeast China and then New York City, Austin is a first-generation student and a rising senior at University of Rochester majoring in Neuroscience and Psychology. He has participated in research that investigates mechanisms of the Glymphatic system and Leptomeningeal system to identify therapeutics for brain injuries. On-campus, he serves as the Co-Chair of the Student Health Advisory Committee, a member of the Student Health Insurance Plan Committee, and Beta Theta Pi fraternity. He also volunteers as a Crisis Counselor for Crisis Text Line, a free 24/7 crisis text service. His volunteer and childhood experiences inspired him to pursue medicine that helps improve people's quality of life through personal and community effort. Therefore, he wishes to establish a psychiatric practice that partners with therapists and community organizations to help improve community health and cultural awareness. Though he has lived a long time in the city, he still enjoys hiking and being close to nature. He also enjoys spending time with friends, cooking, and practicing martial arts.
Jennifer is a first-generation, low-income, and undocumented student at Georgetown University. She is majoring in Sociology and minoring in Public Health and Cognitive Science. Given her experience with healthcare, Jennifer believes that medicine is a form of social advocacy. She aims to study how social and institutional contexts, such as employment, housing, food security, and/or immigration, influence the quality of health among vulnerable populations. Jennifer also hopes to encompass stories of humanity through an MD/MPH program–to truly visualize and implement "care for the whole person." Outside of classes, Jennifer is involved with immigrant rights organizations both on and off-campus–where she strives to empower su gente by teaching ESL, preparing DACA/TPS/citizenship applications, promoting an UndocuAlly training, and by volunteering at local free clinics as a translator. When she has spare time, Jennifer loves to watch thrillers, to garden, and to bake and cook with her friends.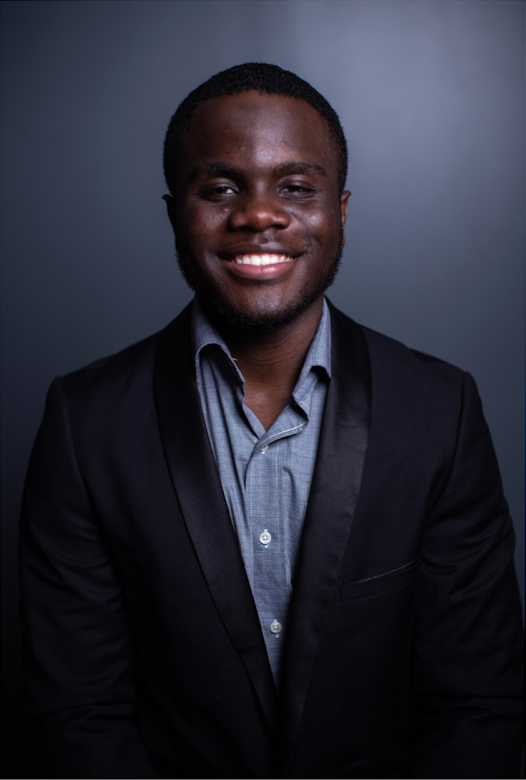 Isaiah Osei-Gyening, is a rising junior at Lafayette College where he pursues a Neuroscience major and a Health, Life Science and Society minor on the pre-med track. He was born and raised in Corona, New York and wishes to obtain a MD or MD/PHD and possibly specialize in Neurology and Molecular Epidemiology. Isaiah hopes to explore the role racial disparities play on the quality of life for patients with neurological disorders such as epilepsy and alzheimers. Outside of classes, Isaiah serves as the Vice President and Neuroscience Chair of Lafayette Leaders, a student organization that supports under-represented STEM majors, and as the Secretary for Brothers of Lafayette, a student organization that focuses on promoting brotherhood and camaraderie for individuals who identify as male and as a person of color. He is passionate about advocating for health equity, diversity in STEM fields and addressing the health disparities that are harming racial and ethnic communities. A quote that Isaiah lives by is " Without struggle, there is no progress. They want the ocean without the awful roar of its many waters. Power concedes nothing without a demand. It never did and it never will."