Story of Wendy Diaz-Huarcaya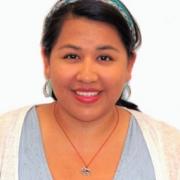 "For the first time, in my many years of conceptualizing my dreams, I finally feel I am capable of achieving them. It is a terrifying and wonderful feeling."

Wendy, Medical Class of 2021, GEMS Class of 2016-2017
---
¡Hola! I am Wendy and I'm from Miami, Florida. My mother and father are from Colombia and Peru, respectively. Growing up, we faced challenges and hardships. My parents had no family in the US. The language was new, the culture unfamiliar. Neither of my parents could claim much beyond an elementary education. And we were poor. We lived in one room apartments, and there were nights we went to bed hungry. Compounding those struggles, was a dominant and persistent culture that perceives young Latina women as having low potential. The stereotype I grew up with was one that destined me to work in housekeeping. When I was a teenager, my mother bravely left a marriage that was no longer safe. In doing so, she taught me invaluable lessons of self-preservation and self-determination. In spite of our struggles, or perhaps in part because of them, I have my mother and brother my closest friends. We are a strong and resilient family. It was my mother's unconditional love and support that led me to believe I could be the first person in my family to go to college.
Because of her, I have a bachelor's degree in philosophy from Ithaca College. While I was in college, my brother was experiencing a very different education. He was enlisted in the US Navy during involvement in both Iraq and Afghanistan. My brother's service provoked in me an emergent need to better appreciate and understand Arab culture. I pursued international relations coursework as well as the study of Arabic aboard in Muscat, Oman and Damascus, Syria. Upon graduation in 2008, I knew I desired to be an advocate for discourse and understanding between communities, dedicated to the promotion of human rights. In pursuit of this goal, I worked on an NIH grant that promoted the creation and development of ethics committees throughout hospitals and clinics in Latin America. Traveling throughout the Middle East and Latin America I encountered tragic and pernicious health disparities. These encounters brought home the importance of ensuring access to healthcare as a fundamental human right. My aspiration toward a medical degree is part of my dream, to work to increase and broaden access to healthcare for all people. With such skills and education, I will be able to advocate and work directly with communities and put my philosophy, so to speak, directly into practice. Towards this endeavor, I completed my basic science courses at Hunter College in NYC. To help put myself through school I worked in various roles within the hospital system, including as a research assistant in the ERs of Columbia and Bellevue hospitals, and as a research coordinator for Mt. Sinai's Project HEED (Help Educate to Eliminate Diabetes). Project HEED sought to provide increased education and outreach to the East Harlem community, which is beset with high indices of preventable disease. As a research coordinator, I conducted follow-ups with biometric screenings to calculate participants' progress. It was for the community by the community, and a mutual trust developed between the researchers and residents. This experience profoundly shaped my understanding of health care and the systems which influence and surround it.
Becoming a part of the GEMS program has greatly impacted me. In the past five months, I have actively observed the exponential growth of my academic and professional skills sets largely in part to the targeted support I have received as a GEMS Hoya student. I have encountered scholars, practitioners, and mentors, especially in Dr. Myers and Dean Taylor. Dr. Myers has been a great advisor who has presented me with game-changing ways to approach my studies. Dean Taylor has empowered me to grow as a public speaker by encouraging student presentations and inspiring discourse and collaboration. For the first time, in my many years of conceptualizing my dreams, I finally feel I am capable of achieving them. It is a terrifying and wonderful feeling. To my future colleagues: be patient with yourself. Constantly remind yourself why you chose this career path and future, and always forgive yourself for your mistakes.