ARCHES Pipeline Programs Builds Skills, Relationships and Confidence
Posted in In the News item
August 7, 2017 — When the Office of Diversity and Inclusion (ODI) at Georgetown University School of Medicine started recruiting for its first pipeline program for undergraduate students, they decided to conduct a national search that included recruitment webinars and outreach to pre-medical advisors at universities across the country.
The recruitment efforts paid off. The Georgetown University Academy For Research, Clinical, and Health Equity Scholarship (ARCHES), a new six-week summer program for college students interested in pursuing medical studies, received 104 applications for six spots.
The chosen ARCHES fellows lived in the Georgetown University dorms and engaged in clinical experience, guided research and immersive community service in the D.C. area. Their jam-packed schedules sometimes stretched from 9:00 in the morning to 7:30 in the evening. But no matter what they are doing, says Susan Cheng, EdD, MPP, senior associate dean for diversity and inclusion, the "three B's" of ARCHES are woven through the curriculum.
BRIDGE
One of the main goals of ARCHES is to "bridge" what students are learning in the classroom to the real world. Fellows are also exposed to clinical settings as they shadow physicians at MedStar Georgetown University Hospital.  
Kimberly Gonzalez, one of the six ARCHES fellows and a rising junior at Johns Hopkins University, worked with Judy Huei-Yu Wang, PhD, on her research regarding hepatitis C  [A headshot of a young woman with long curly dark hair and a red shirt with white flowers.] in underserved communities. As part of her research, Gonzalez interviewed 60 patients.
"It opened my mind to research. I had no idea that it was poss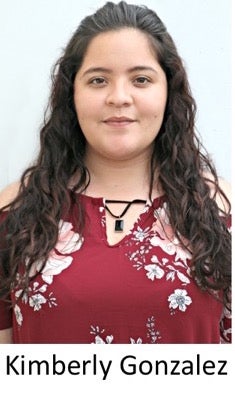 ible to have so many patient interactions," said Gonzalez.
Most importantly, fellows go off campus, into the community.
"A lot of programs give shadowing and research opportunities, but true to Georgetown's cura personalis, we added community service and site visits," said Cheng.
They went to Fort Lincoln Family Medical Center, which serves a mostly underserved and predominantly African-American and Latino population. They also visited La Clinica Del Pueblo, which serves immigrant populations and Whitman-Walker Health, which specialzes in treating the LGBTQ community.
"I want to be a physician and work in underserved areas, so I feel like this program in particular will really propel me," said Gonzalez.
The program also encouraged her to consider pursuing a PhD in addition to an MD. "I can actually see myself getting a PhD now," she said. "Before I was just doing research to get to medical school."
BUILD
ARCHES also aims to help the fellows build a network of connections at Georgetown. One way that the program helps fellows build connections is by assigning each of them a faculty supervisor and a medical student mentor.
Gonzalez's faculty supervisor was Wang, and Gonzalez said that the match was so good that she wondered if it was orchestrated that way.
"We have had very similar experiences. We both come from immigrant families and we both want to help the underserved," she said.
BE BOLD
When Gonzalez read the description of the ARCHES program, she thought it was "amazing." But she also described a different feeling: fear.
"I doubted my ability to do it," she said. "I'm a first-generation college student. I don't know a lot of people who look like me who have done this."
And that's why building confidence is key for ARCHES fellows. Even though she was nervous, Gonzalez found herself opening up and asking more questions within the second week of the program.
"I feel like when I go back to campus, I'm going to read job descriptions for research and think, 'I can do this,'" she said. "Because even what I don't know, I can learn, because I saw that I can learn through this program."
Leigh Ann Sham
GUMC Communications