Georgetown Street Medicine Outreach Group Seeks to Better Understand Health Challenges of DC's Unhoused People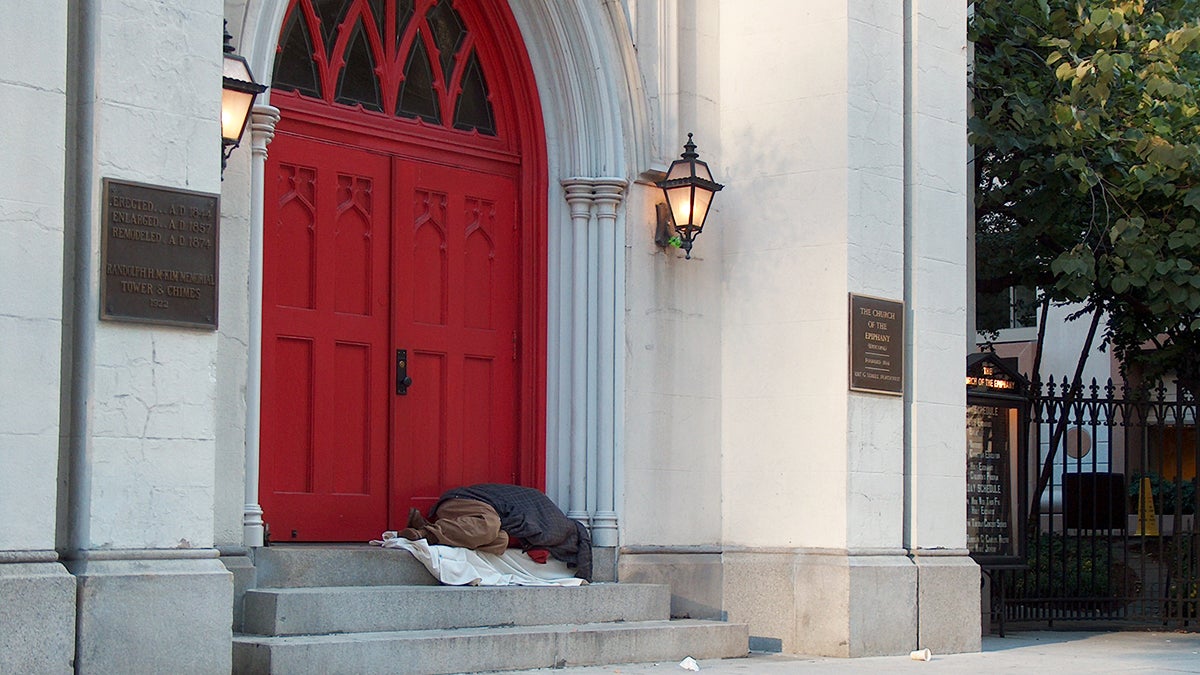 Posted in News Stories
(June 10, 2022) — In an effort to provide basic medical assistance to people experiencing homelessness around Dupont Circle, members of the Georgetown Street Medicine Outreach (GSMO) group recently assembled first aid kits to distribute along with meals, snacks and bottled water. A secondary goal for the students is to gain insight into the range of health challenges facing unhoused people, from immediate health concerns such as drug overdose to long-term health risks like heart disease.
"The kits address wound prevention and care, infection, hygiene, and exposure to sun and weather, which are some of the challenges unhoused populations face," said Daisy Furlong (M'25), who spearheaded organizing the event.
Run by four first-year medical students, the GSMO met in the Caduceus Student Lounge between the last day of classes and the start of their spring exams to put the kits together. The GSMO student leaders also organize medical student volunteers and manage the budget for the weekly food distributions.
More Than a First Aid Kit
The kits included masks, gloves, sunscreen, hand sanitizer, bleach wipes, alcohol pads, antibiotic ointment, bandages and gauze of various sizes. The medical students also included a list of local resources in the kits, such as House of Ruth, which provides child care and therapy for women affected by domestic violence, and Miriam's Kitchen, which offers daily free meals.
"The kits will be handed out as part of our weekly food distribution around Dupont Circle," Furlong explained. "Once a week, a few volunteers go to distribute homemade dinners, like burritos, quesadillas, burgers or sandwiches (with meat and vegetarian options), plus snacks and water bottles, as well as naloxone."
Naloxone can reverse the effects of an opioid overdose. The medical students received the naloxone from a partnership with the DC Department of Public Health.
GSMO members also discussed some of the more longitudinal health challenges that people who are unhoused often deal with, such as management of chronic illnesses like diabetes or heart disease.
Building Community Partnerships
The group is currently working on a new pilot patient navigator program at Miriam's Kitchen in partnership with Unity Health, under the supervision of the group's faculty advisor, Tobie-Lynn Smith, MD, MPH, MEd, FAAFP, an associate professor of family medicine.
"Unity Health works twice a week at Miriam's Kitchen providing health care services, and this program aims to help guests navigate and utilize the many resources that are available to them," Furlong said. "We are looking forward to working with our first participants this summer and learning more about how to shape the program to best match their health care access needs."
"The patient navigators will be Georgetown medical students, who will conduct one-on-one interviews to establish trusting relationships, accompany patients to their appointments, organize future follow-up appointments or procedures, explain doctor's notes and care instructions under physician supervision, and support patients mentally, physically and emotionally," said Sarah Hsieh (M'25), a GSMO student leader who has been volunteering with Miriam's Kitchen for over three years.
GSMO encourages any physician or medical student interested in the program to reach out to the group. "This is a really new program in the beginning stages, and we would love all the advice, support and participation we can get!" Furlong said.
Heather Wilpone-Welborn
GUMC Communications