Georgetown Students Provide Practical Nutritional Information to Families in DC Food Deserts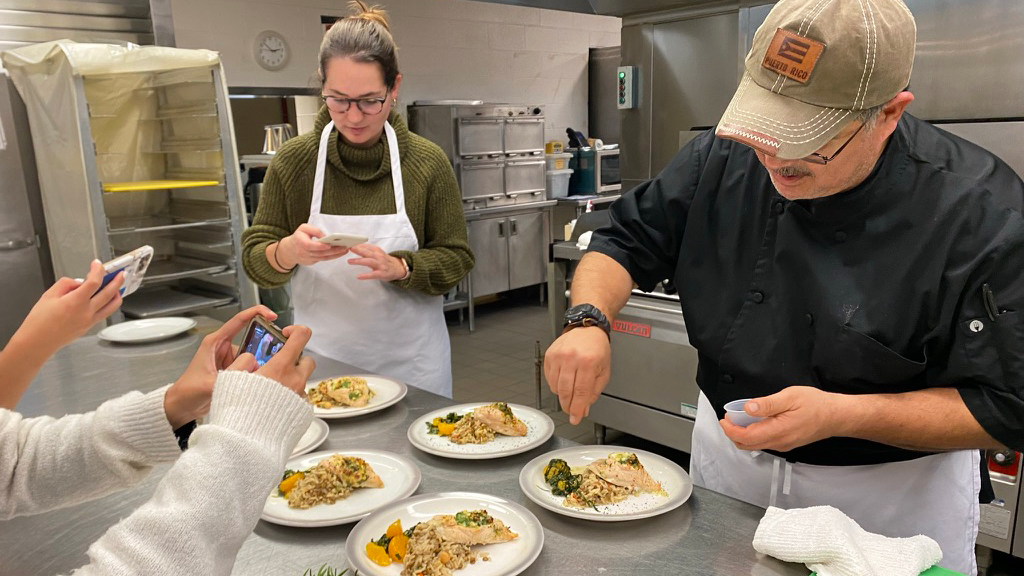 Posted in News Stories | Tagged community outreach, cura personalis, medical education, nutrition education, service to others
(September 2, 2022) — In an area of Washington, DC, where over 85% of residents live in a food desert, a group of volunteer undergraduates, postdocs and medical students provide nutrition education to families in order to combat poor diets, which can exacerbate some health conditions.
"Nutrition is so important to daily life," said Elizabeth Horak (H'23), a global health major at the School of Health and one of the group's student leaders. "In our work we focus on what people can do to make a difference for themselves and their children."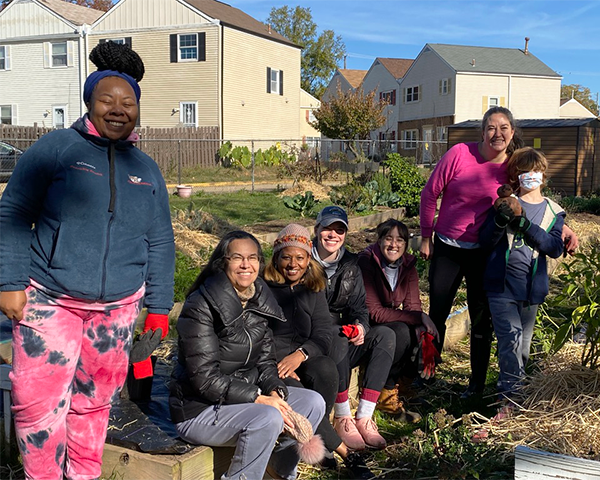 The ongoing project, which is organized and run by student volunteers, is supported by an Administration for Community Living grant. Under the guidance of the faculty lead, Kim Bullock, MD, FAAFP, family medicine consultant educator to the University Center for Excellence in Developmental Disabilities and associate professor of family medicine, students participated in community educational outreach to National Children's Center (NCC) families who have children with and without developmental disabilities and delays. The NCC is a multidisciplinary early childhood education center with a mission to serve individuals with differing abilities through inclusive opportunities.
Since 2020, community-based learning, Georgetown undergraduate and medical students have worked with staff members at NCC to provide presentations twice a month focusing on how nutrition affects different bodily systems, especially for children with developmental disabilities and delays.
"I'm so proud of the work that our team has done over the past year to build this true community-academic partnership with National Children's Center. They are a fantastic organization committed to serving the local community, and we are fortunate to work with and learn from them," said Meghan Chin (M'24), who also volunteers with the project.
Striking a Balance
The presentations have been virtual the past two years, but group members expressed a goal to move toward in-person sessions. In preparation, the student volunteers meet regularly to assign slides and presentation responsibilities.
"There's a weekly group brainstorming session where we outline what the session could look like, a working template, and then Professor Bullock is there to offer additional guidance to make sure everything is correct," said Amanda Gao (H'23), a health care management and policy major at the School of Health and fellow student leader with Horak.
"With the presentations, we are trying to find a balance between not using too much medical language and also not being too vague or too simple," she added.
A recent presentation focused on the integumentary system, the system that includes the body's largest organ — skin — in addition to hair and nails. "We discussed different conditions, such as eczema, and how they are related to nutrition," Horak said. "The presentations are informative but practical and accessible to families."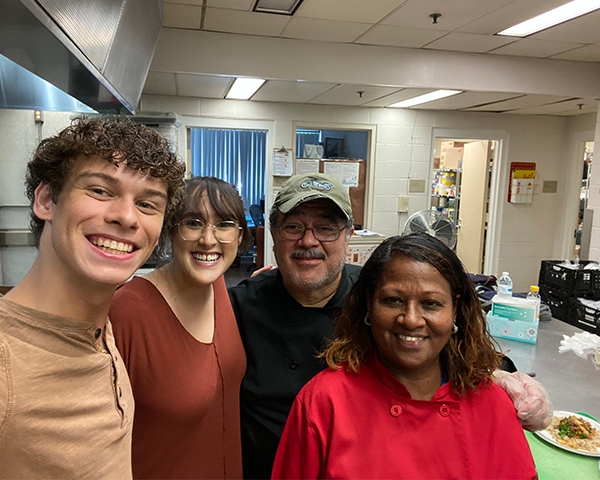 "We have families that are pretty consistent in showing up to the presentations, even on Zoom," Horak said. Gao and Horak estimate approximately 10 families attend the evening presentations, many while commuting home from work or starting to prepare dinner for their families.
After the students deliver their presentations, the parents are free to ask any questions and provide comments about what has worked for their families from past presentations.
"I hope to work with children with disabilities as a physician, so this partnership is a fantastic way for me to learn from the community and has had an impact on how I will practice in the future. The families have been so generous with their time and sharing their stories — both challenges they've faced and how they've adapted," said Chin.
Applying Anatomical Knowledge to the Kitchen
The presentations culminate in a cooking demonstration by chefs Nelson Molina and Rosie Williams of NCC that is filmed and edited by students
"Chef Nelson Molina is a respected chef who provided over 1,000 meals to families during the pandemic," Bullock said.
Chefs Molina and Williams prepare meals that resonate with families, such as stuffed chicken with spinach and ricotta along with a side of lentils and collard greens. This meal was focused on supporting the musculoskeletal system.
The meal is thoughtfully considered to highlight the key ingredients, such as spinach and ricotta in the stuffed chicken that provide vitamins B, K and A. The lentils and collard greens further provide calcium and magnesium for strong bone development and maintenance.
The students include the price of the meal and each ingredient in the cooking demonstration as well.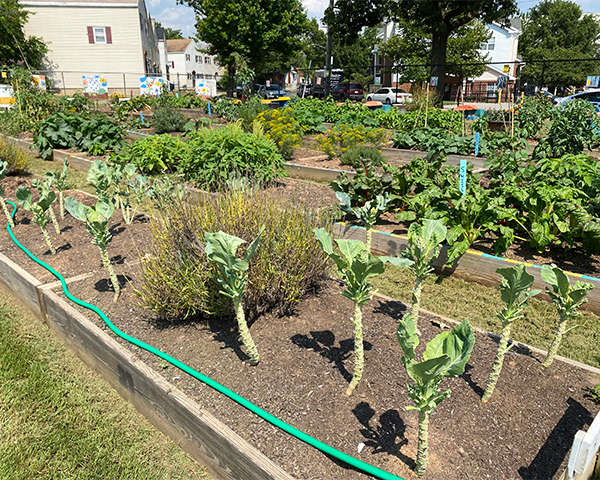 "A lot of the families who attend have kids with disabilities who are picky eaters," Horak said. Both chefs remain sensitive to this concern from families and endeavor to make food that is both visually appealing and flavorful.
NCC has a large garden, complete with bee colonies, from which the chefs pull ingredients, along with what families can find in their local grocery store.
"We had one parent tell us that she just feels better throughout the day after preparing and eating the meals we presented on," Horak said. "Hearing stories like that reminds you that the work we are doing is having an impact."
Bullock and the rest of the group also recently submitted an abstract to the Teaching Kitchen Research Conference, hosted by Harvard T.H. Chan School of Public Health.
"This work has been one the best things I've done at Georgetown," Horak said. "We are working with the community in coming up with resources to help people live healthier lives."
Feedback From Families
NCC families shared their thoughts about the impact of the presentations:
"I liked the dialogue. I liked the representation. The time given to answer the questions; it has really made me feel like [I'm] being heard."
"I liked the cooking tutorials. It helps me incorporate my son into cooking by him learning what's good."
Heather Wilpone-Welborn
GUMC Communications