Medical Students Volunteer at DC Pride Festival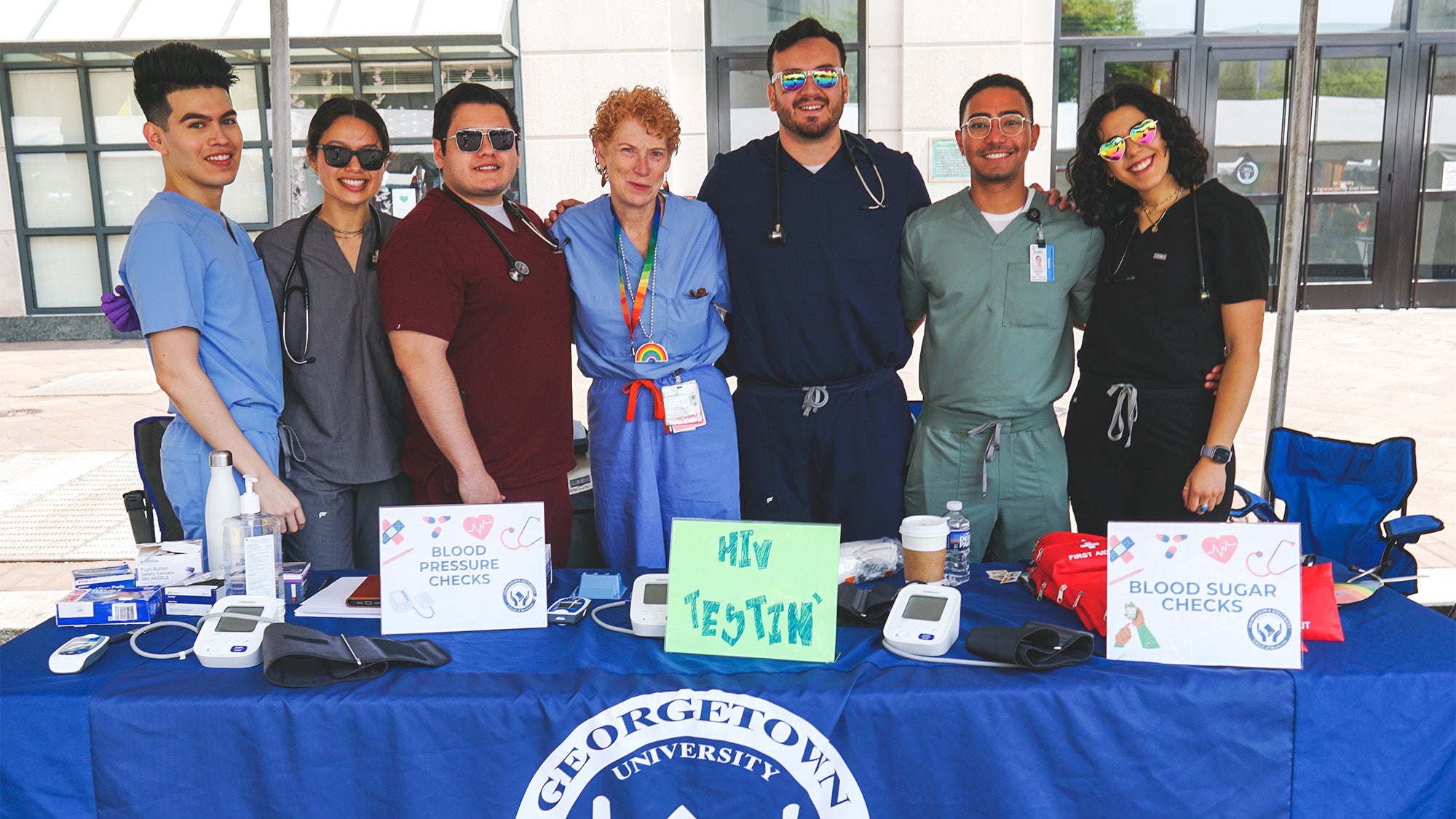 Posted in News Stories | Tagged community outreach, HOYA Clinic, Hoya Medical Pride Alliance, service to others, student experience
(June 16, 2023) — At the Pride Festival on June 11 in Washington, DC, medical students from the HOYA Clinic and Hoya Medical Pride Alliance (HMPA) offered attendees free blood pressure and blood glucose screenings as well as HIV testing.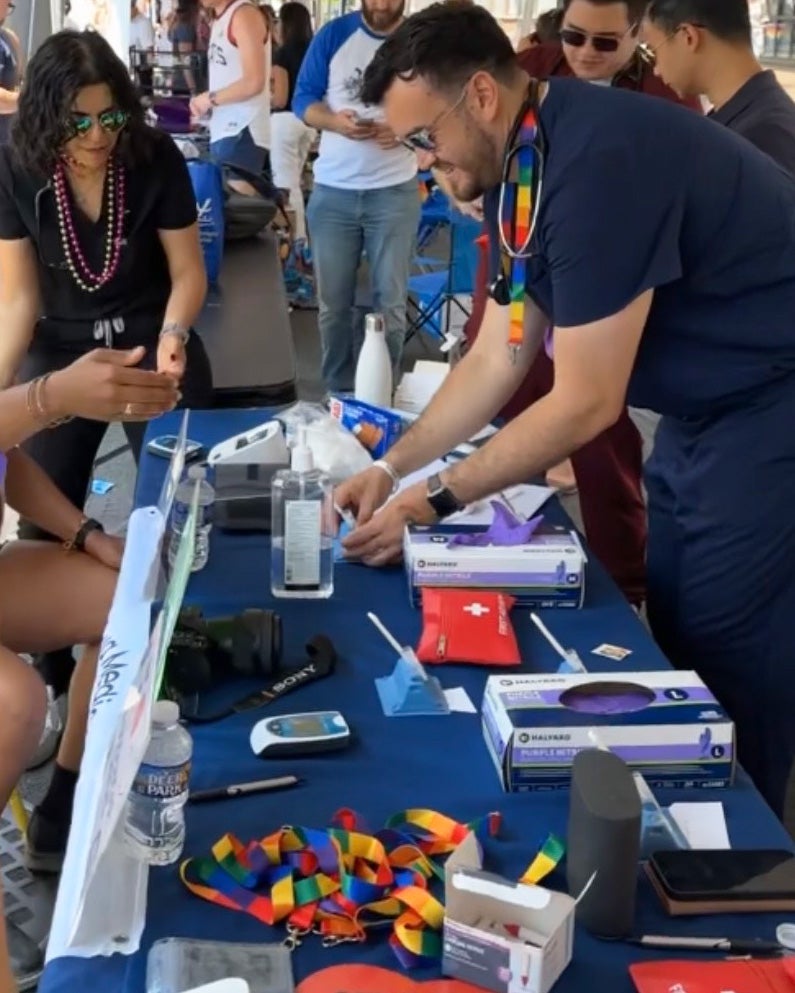 Organizers expected more than 600,000 attendees to participate in Pride activities throughout the weekend, including the Pride Festival, according to The Washington Post. More than 100 festival attendees took advantage of the testing opportunities offered by the medical students.
As a first-time festival attendee, Matthew Luckman (M'26), HOYA Clinic operations coordinator, said that he was humbled to help. "I loved celebrating the weekend with our classmates," he said. "It was a great end to our first year of medical school."
Luckman and David Perez (M'26), HMPA co-president, volunteered at the festival to support and engage with the local LGBTQ+ community. "The most memorable part of the experience was interacting with those who stopped by and seeing the joy on their faces as they tirelessly celebrated Pride," Perez said.
Some of those who stopped by for screenings had experienced challenges with chronic conditions. "I had a couple conversations with people on hypertension medications who were thrilled to see that their blood pressure was under control while walking around on a hot day," Luckman said.
"I vividly remember performing a glucose screening and hearing about their difficult experiences with diabetes that was at long last well controlled," Perez said. "That made me immensely happy."
Volunteering showed Perez that there is a need for more health fairs for the LGBTQ+ community. Several attendees voiced uncertainty regarding the meaning of their blood pressure or blood glucose readings, and how to address abnormal results, he said.
"In the interest of mitigating these information gaps, I would without a doubt volunteer again a hundred times over," he said. "It was undoubtedly one of my M1 highlights."
Kat Zambon
GUMC Communications