Our Office of Diversity and Inclusion is pleased to announce the selection of our 2018 ARCHES Fellows!
Posted in News Story | Tagged Main Page NEWS
A little about our Program: The Dean for Medical Education's Inaugural Academy for Research, Clinical, and Health Equity Scholarship (ARCHES) is a six-week program for eight undergraduate students who are rising juniors and rising seniors interested in pursuing medical studies. This program engages selected participants in clinical experience, guided research, and immersive service at Georgetown University. Participants will gain exposure to the clinical and research activities at Georgetown University School of Medicine and to the greater DC community on issues of health equity. GUSOM ARCHES aims to strengthen the research and clinical skills of promising undergraduate students and prepare them for successful matriculation into medical school.
2018 ARCHES Fellows: This year our office received over 400 applications from countless schools across the country for our 8 Fellow slots. We are proud to have our 8 Fellows start with us officially on Wednesday, June 27th and to work closely with our Faculty, Staff, and Students at GUSOM. To learn more about our 2018 Fellows, please see below:
ARCHES 2018 Fellows
---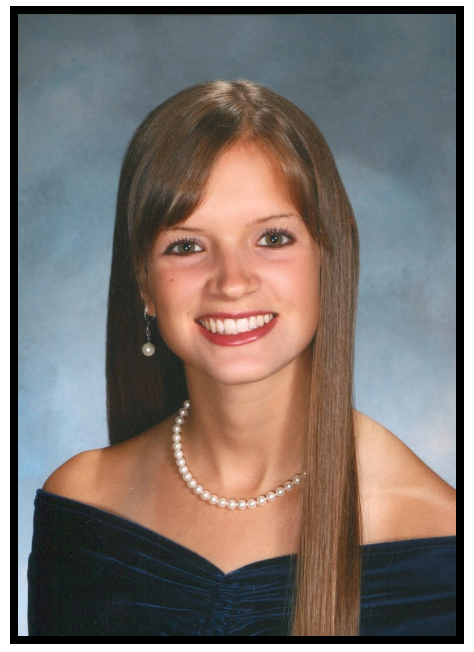 Mikayla Cochrane
Mikayla is a rising junior at Bucknell University in Lewisburg, PA. She is majoring in Biology, and is also on the pre-medical track. Though her courses are dominantly of Biology and Chemistry, she loves to take classes in the Sociology, Psychology, and Anthropology realm to better understand individuals in a holistic way. Outside of the classroom, she enjoys doing research in the primate lab, where she has the fortunate opportunity to work with capuchins as well as tutoring other students in statistics and biology. Overall, she is passionate about understanding the social disparities of health, and how one's social environment can have an impact on their health. She dreams of becoming a doctor so she can identify the cultural differences for the same disease. She dreams of treating patients on a broader, more holistic manner than just the absence or presence of biological symptoms. Mikayla hopes to take her experiences and knowledge from the ARCHES program and be able to raise awareness of the social health disparities that exist, back at Bucknell. Mikayla believes that anything can be accomplished with having a wider perspective about society, and of course, a nice, hot cup of coffee!
---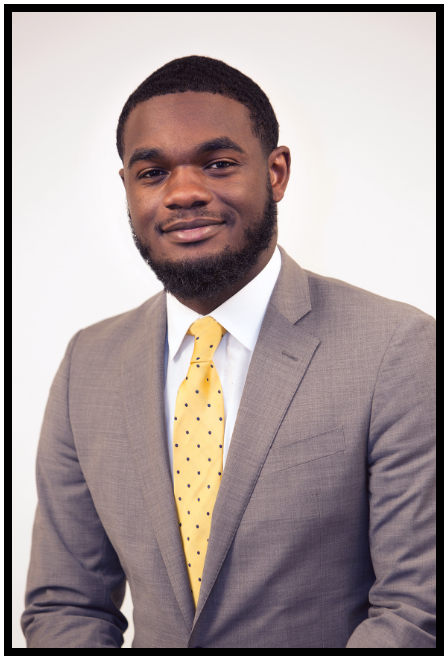 Brandon Manor
Brandon Manor is a Rising Senior, Psychology major from Prince George's County, Maryland. Brandon is active on campus, serving as the Chief of Staff on the Morehouse Student Government Association, a member of the Vanguard Scholars Program, The Vice Polemarch (Vice President) of the Pi Chapter of Kappa Alpha Psi Fraternity, Inc., and as the Public Relations Chair for LYTEhouse (Lifting Youth Through Enrichment, an organization he co-founded). Brandon loves to travel, eat different kinds of food, and has a thrill for amusement parks. Brandon aspires to become an Addiction Psychiatrist and open a multi-purpose center to focus on serving disadvantaged people who would otherwise not have access to a pertinent medical facility.
---
Yordanos Dessie
Yordanos is a rising senior at Hope College from Grand Rapids, Michigan. She is currently pursuing a bachelor's degree in Chemistry and Psychology. Following her undergraduate studies, she wants to obtain an MD/MPH. She plans to use her practice in medicine as a method to create sustainably equitable healthcare career pathways, and build trust between healthcare professionals and minorities. Outside of classes, she participates in several activities including serving as President of The Black Student Union of Hope College, working as a campus tour guide, and volunteering at Boys and Girls Club. Under the ARCHES Program, Yordanos looks most forward to learning from mentors and strengthening relational and professional skills. She enjoys traveling, being introduced to different books and music, challenging anyone brave enough to a game of uno.
---
Samuel Henry
Samuel hails from the populous state of New Jersey and is a rising senior at Howard University, majoring in Biology with a minor in Chemistry. Sam considers himself to be the quintessential Bison and is tremendously thankful for the experiences, relationships and learnings he has developed during his premed studies as well as the wider learnings associated with being in Washington DC area, such as the richness of the diverse cultures, the museums, the universities, and more. In short Sam enjoys the "moving pulse" of DC which best explains his passion for "keeping the human body moving" – Sam aspires to be an orthopedic surgeon. Having had exposure to patients and creative problem solving, one of Sam's goal is to influence innovations in the field of orthopedics. Sam's other activities include the New Jersey Club, the Health Professions Society, the honor society Beta Kappa Chi, Chapel Assistants and team leader for Alternative Spring Break. Sam appreciates spending time with friends and family and is passionate about movies that depict the hero's journey. Sam believes the ARCHES program will further fuel his passion for medicine by equipping him with the skills, insights, and preparation necessary to conduct the kind of medical research that serves to advance the field of medicine.
---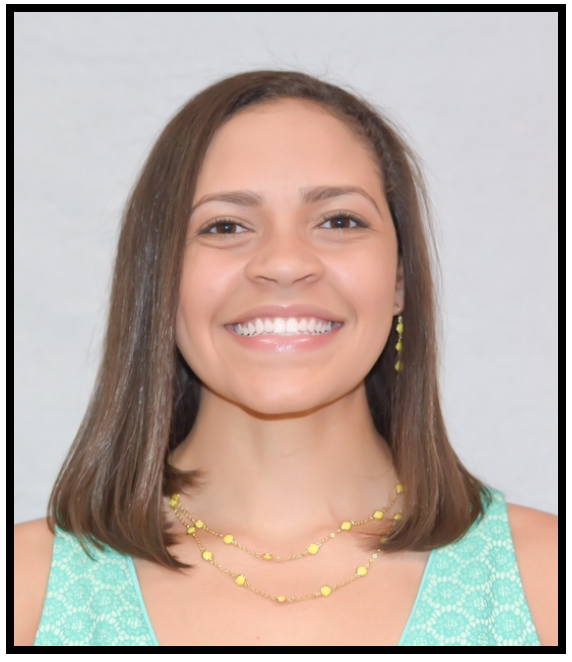 Ana Torres
Ana is rising senior at the University of Virginia from Fredericksburg, Virginia. She is currently pursuing a bachelor's degree in Kinesiology on the pre-medical track. Ana aspires to be a physician in the U.S. military to not only serve her country but also to work towards increasing the diversity in the medical field. As a physician she hopes to use her bachelor's degree in Kinesiology to advocate for "exercise as medicine" when treating patients holistically. Additionally, she is passionate about not only being a part of the change in the medical field but also helping others follow in her footsteps. This is why she hopes to incorporate mentorship in every step of her medical career. Outside of school, she enjoys traveling to new places, eating new foods, doing outdoor activities and challenging herself physically. Throughout high school she played volleyball competitively and during her first year of college she trained and completed a sprint triathlon! She also enjoys spending time with family and friends. 
---
Eli Hernandez 
Eli Hernandez is a rising senior at American University in Washington D.C. He is studying Biology, a passion fueled by his love of the farm animals and plants surrounding his childhood and adolescence. Eli's parents instilled from an early age that health was the single most valuable thing in a person's life. University education and experiences in DC, particularly health equity injustices, incentivize Eli to make a positive change in the world through health care and education; he plans to one day become a pediatrician to improve the high burden of infant mortality rate in the U.S. and to help prepare future generations. Eli is excited about the ARCHES program and hopes he'll be able to further his knowledge of health and healthcare disparities through the program staff, community service in the DC area, and the world-class physician mentors.
---
Rimsha Rana
Rimsha is a rising junior at George Mason University majoring in Chemistry and is from Falls Church, Virginia. She plans on attending medical school to become an otolaryngologist. Rimsha is an active member of the student organization Mason Dreamers, which advocates for immigrant rights. Rimsha's work with immigrant populations and the underserved opened up her eyes to the economic, social, and educational inequalities that exist which decrease access to quality care. This galvanized her to pursue a career in medicine to help decrease health care disparities and access among underserved populations. She wants to combine her experience with diverse populations into the health field and create welcoming environments for all patients. As an ARCHES fellow, Rimsha hopes to mature her research skills, gain clinical experience, and to learn valuable skills that will help her become a great physician and leader. Aside from school, Rimsha loves to draw, bake, and try new foods.
---
Juan Castillo
Juan Castillo is a senior at Texas State University from Brownsville, Texas. As a pre-medical student, he is majoring in Biology and minoring in Chemistry. He participates in serval campus organizations, volunteers in his local community, and is a research assistant in the Chemistry department of his university. Juan enjoys spending time with his family including his 3-year-old son, who he hopes to inspire through his actions to follow one's dreams regardless of one's circumstance. After graduation, Juan plans on attending medical school and specializing in plastic surgery. He hopes to restore form and function to patients through the power of reconstructive surgery. He anticipates the ARCHES program will allow him to build lasting relationships and forge connections helping him to achieve his goals. Overall, he hopes to use the ARCHES experience to gain knowledge and skills which will allow him to better treat his future patients.