"What Makes You?" night celebrates diversity in art: January 17th, 2017
Posted in News Story
What was your tipping point? When do you feel as if you truly "belonged"? When others see you, what do they miss?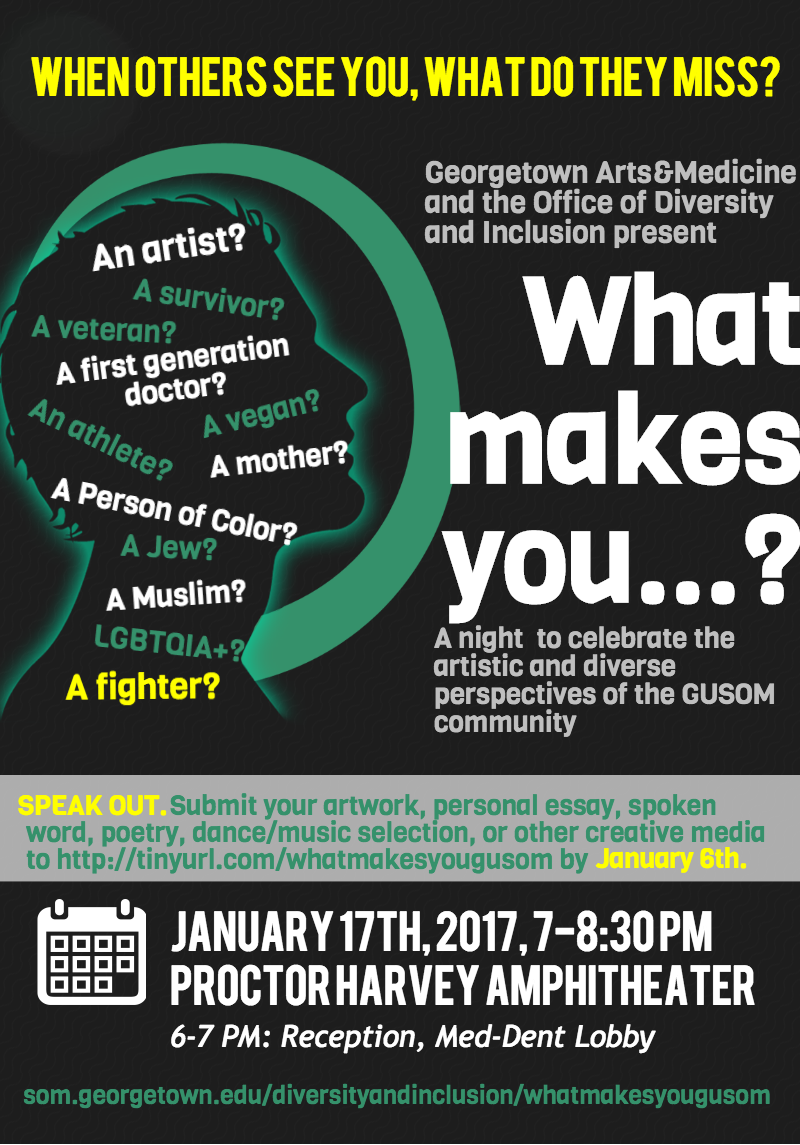 The Office of Diversity and Inclusion and Georgetown Arts & Medicine will be holding a night of dramatic readings, film, dance, music, visual art, and other art forms to celebrate the diverse experiences and creative talents of the GUSOM community.Please submit your essay, prose, photography, poetry, visual art, film, music, dance piece, or other media by December 16th, 2016. What Makes You?" night will take place on January 12th, 2017 from 7-8:30 PM in Proctor Harvey Auditorium, with a light reception preceding from 6-7 PM.
Note: you do not have to be completely finished with your piece to submit by December 26th! If you would like, members of Arts & Medicine are available to help you fine-tune your piece. Please fill out the submission form with your draft work and we will reach out to you for a consultation.
For any questions, please contact Arts & Medicine at gusom.arts@gmail.com or the Office of Diversity and Inclusion at somdiversityandinclusion@georgetown.edu.