Healing Circles at GUMC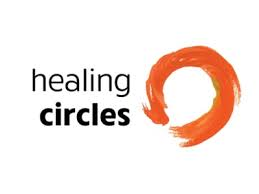 Healing Circles for Black Students, Faculty, Staff at GUMC:
Healing circles are confidential, safe, and brave spaces for affinity groups to share their experiences and harvest collective wisdom as they process current events.
In 2021 Healing Circles will include:
Monthly Community Town Halls: Third Wed each month, from 7-8 PM ET
Flexible, Drop-By Office Hours: Calendar
Check out the Directory Here
Sponsored by: The Office of Diversity, Equity & Inclusion & the GUMC Racial Justice Committee for Change Subcommittee on URM Wellbeing, Experience & Responsiveness. We are co-sponsoring an initial series of Healing Circles for students, staff and faculty at GUMC who self-identify as Black/African American. Subsequent series of Healing Circles will be available to additional GUMC communities this spring & summer.