Back for Break GUSOM Information Sessions
Heading back home for break?
Planning on visiting your undergraduate school? Why not use this opportunity to #spreadGUSOMlove?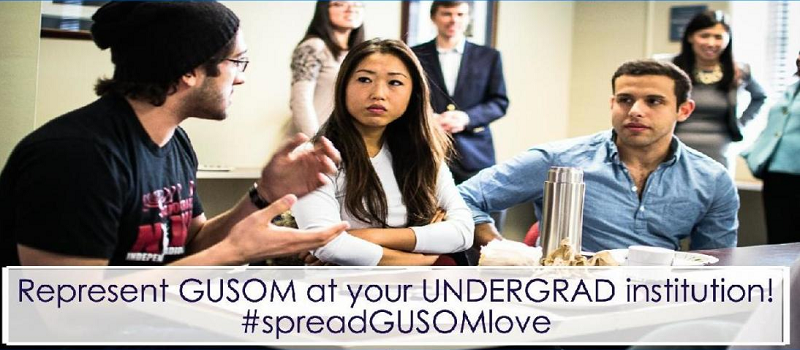 ​Why?
Students will learn more about our programs and be excited to apply to GUSOM
What?
Showcase the many programs at GUSOM and our diversity initiative, and discuss why you chose Georgetown.
When?
Attend a one hour training on TBD
Any day that you and your undergraduate school agree on!
Email for more information: somdiversityandinclusion@georgetown.edu
---
As part of our Back for Break program, we will help you set up a session with pre-med students at your undergrad to showcase what we love about GUSOM! You will be discussing the medical school, our diversity and inclusion initiatives, and why you chose Georgetown. All you need to do is sign up for a one-hour training before you head back, and we will provide you with everything you'll need. Get excited!
Requirements for consideration to serve as a Back for Break participant include:
Be in good academic standing
Adhere to highest standards of professionalism and not be in receipt of any physician report forms
Sign the confidentiality clause and commit to preserving a safe community for dialogue and collaboration.
Be in good standing with financial aid and registrar procedures
Be in compliance with all other university requirements
Student also acknowledges CODA procedures and committee charge