Gateway Exploration Program Scholars Share Health Disparities Research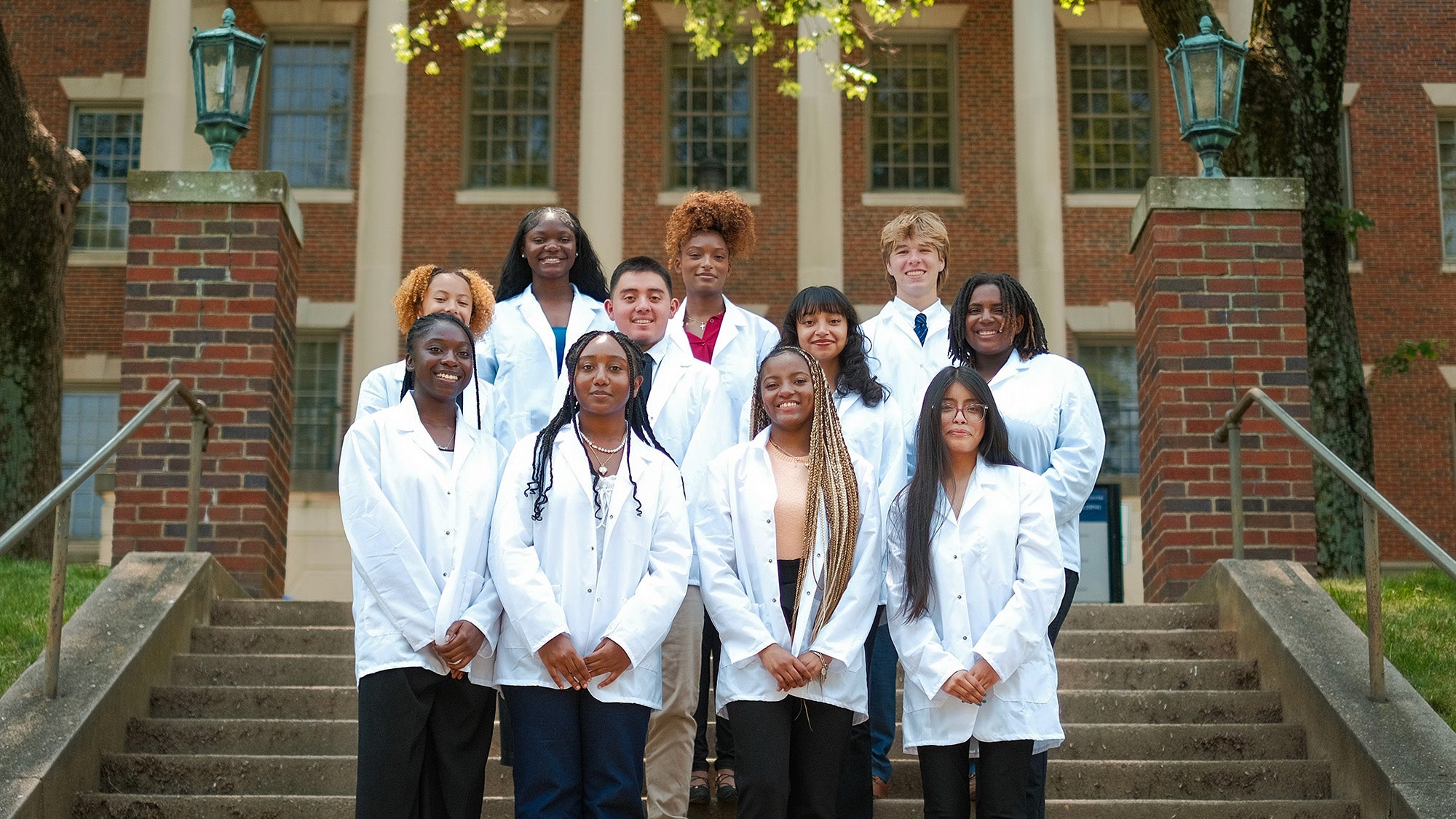 Posted in News Stories | Tagged community outreach, Gateway Exploration Program, high school programs, pathway programs
(August 4, 2023) — With their health disparities research capstone presentations, participants in the 2023 Gateway Exploration Program (GEP) drew attention to topics that concern them, including substance use disorder, childhood asthma and food insecurity, and proposed solutions to problems they've seen firsthand.
The presentations marked the culmination of the GEP, a six-week internship for DC high school students who are aspiring physicians from backgrounds underrepresented in medicine. In addition to their research, the GEP scholars also assisted with health care administration, attended lectures and presentations by medical school faculty, networked with mentors and shadowed Georgetown physicians.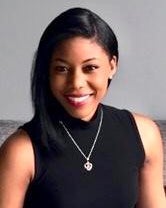 "As Georgetown University School of Medicine continues to prioritize extending resources to support local community students who are interested in pursuing careers in the health professions, we remain immeasurably proud of these opportunity programs that provide career exposure, professional development and academic enrichment activities for students enrolled in DCPS schools," said Samantha McLaughlin, MA, assistant dean for diversity, equity and inclusion.
Drawing on the challenges she faced as a first-generation student, Julie Nguyen (H'24), a human science major, supported the GEP scholars as a summer associate in the School of Medicine's Office of Diversity, Equity and Inclusion (ODEI).
"I often think of all the students like me who could have had the same, if not more, potential but were stalled by life circumstances — the students who didn't have time to dedicate to writing personal essays and creating college lists because they were busy trying to keep their families afloat or battling mental health issues," she said.
"So many underserved students fall between the cracks from high school to college or university, and pipeline programs are a way to combat this issue," Nguyen added. "I stand on the shoulders of those who came before me, and I want to support future generations in the same way."
'I Started to Wonder Why'
A first-generation student and the eldest child in an Ethiopian household, Lolera Tesema chose to research Type 2 diabetes in U.S. immigrants when she noticed that many of the adults in her life were developing it.
"The Ethiopian community in the DC/Maryland/Virginia area is very big, very large," said Tesema, a rising senior at Jackson-Reed High School in Washington, DC. "But we're also so close. Everybody knows everyone, and if you don't know everyone, you know their mother. And because of this, growing up in this community, I met so many parents, aunts and uncles who are developing this disease called diabetes, and I started to wonder why."
While immigrants are at lower risk for diabetes than those born in the United States, immigrants' odds of developing diabetes increase the longer that they spend in the U.S., a finding that surprised Tesema. Other factors that put immigrants at higher risk include socioeconomic challenges, food insecurity, lack of access to health care and social isolation.
"Immigrants do experience social isolation because of their language barriers and cultural barriers," she said. "That can not only affect their physical well-being, but their mental well-being."
Health care providers need to encourage immigrants to make their health a priority, LaTasha Seliby Perkins, MD, assistant professor of family medicine, said to Tesema in a conversation about her research.
"It's a really big relief to me that there's a doctor like that, that a doctor feels that purpose," Tesema said.
Fighting Stigma to Improve Mental Health Among Black Teens
Saniya Lewis, a rising senior at Jackson-Reed High School, was inspired to research mental health and substance use disorder in teens after seeing her peers struggle to receive the care they needed.
"There has been a stigma in Black and minority households that encourages the dismissiveness towards mental health," she said. "Parents often characterize mental illnesses or signs of mental illnesses as being stressed or being tired. And this is why kids and children do not go to seek help, because they feel that their problems are not serious enough to be treated."
Stigma has contributed to the mental health treatment disparities. Only 25% of Black Americans have sought treatment for mental health conditions compared to 40% of white Americans, Lewis shared. "These undiagnosed mental conditions trickle down into school, where undiagnosed mental health conditions can result in things such as expulsion, detention or even grade retention," Lewis said.
Increasing screenings for depression and anxiety, promoting mental health and wellness education, bias reduction training for health care workers and using social media to promote the importance of mental health can help Black teens who are struggling, she said.
"In order for this problem to change and to lower the percentage of Black teens failing from mental health and substance use disorder, we have to talk about this problem," Lewis said. "We have to educate each other. And we need to step up in society to make a change."
'It Starts With You'
When Salome Akinsanya, a rising senior at DC International School, started her research on cardiovascular disease in the Black community, she intended to focus on what health care workers should do to help their patients. However, she learned that individuals have a major role to play in taking care of their own cardiovascular health.
"I never realized that it also started with us, and we have the power to take care of our own health as well," she said.
While cardiovascular disease is the number one cause of death for men and women in the U.S., the situation is more serious for those in the Black community, Akinsanya said, pointing out that African Americans are 30% more likely to die from cardiovascular disease than their white counterparts.
Hypertension, diabetes, obesity and smoking can cause cardiovascular disease, while not having health insurance can lead to delayed diagnosis, Akinsanya said. To lower their risk, people can eat more fruits, vegetables and whole grains, exercise regularly, stop smoking and monitor their blood pressure.
"All of those issues are very, very important, and I hope that as we have all presented today, that one of the things that you take away from my presentation is that you need to make sure that you take care of yourself, because it starts with yourself," she said. "It starts with you, and if you're not starting with yourself, then there's no way that you can help other people."
Kat Zambon
GUMC Communications