Medical Students' Summer Mentoring Program Aims to Increase Underrepresented Students in Medicine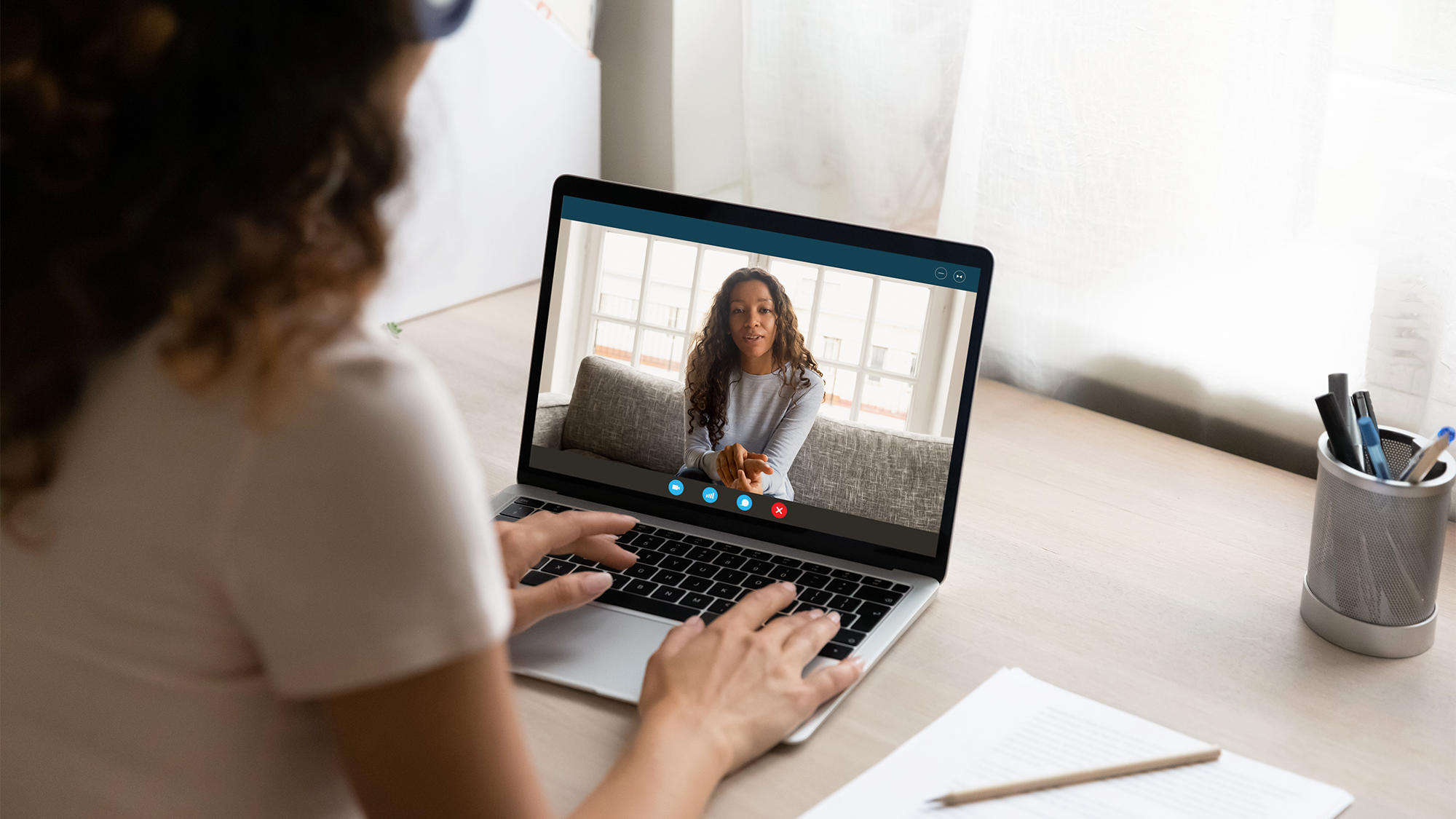 Posted in News Stories | Tagged medical education, service to others, student mentorship
(July 31, 2022) — A free summer mentoring program started by School of Medicine students is helping undergraduates who are underrepresented in medicine realize their dream of going to medical school.
Now in its second year, Students Helping Aspiring Physicians Excel, or SHAPE Summer Mentors, has mentored over 120 undergraduate students at Georgetown and beyond.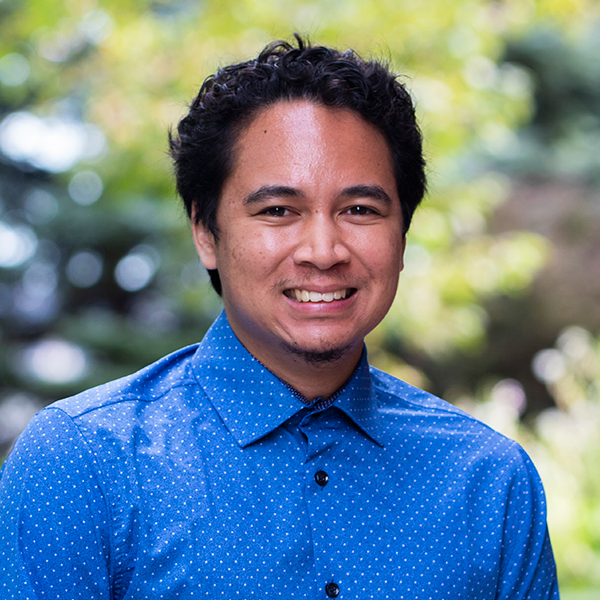 The SHAPE Summer Mentors program is an extension of the SHAPE program run by the Office of Diversity, Equity and Inclusion. The program pairs Georgetown undergraduate students with rising second-year medical students for a seven-week mentorship program focused primarily on the secondary applications for medical schools.
"We hope the program increases the accessibility of medical school," Stephen Tranchina (M'23) said. "It's still so tough to get in. We wanted to make it a little easier offering free secondary application support."
As a first-generation college student, incoming Georgetown medical student Kahiau Cockett-Nagamine (M'26) credited SHAPE Summer Mentors with helping him earn acceptance to medical school. "I don't have any family in medicine," Cockett-Nagamine said. "SHAPE helped me figure out the application process, and the mentoring was so important to get me where I am."
Cockett-Nagamine participated in SHAPE Summer Mentors as an ARCHES fellow while studying at Creighton University.
Filling a Gap
When applying to medical school, applicants first submit primary applications, which are standard across all medical schools. Secondary applications are initiated by medical schools and consist primarily of school-specific essays.
"There's not really a lot of help out there for the secondary applications unless you're willing to spend a significant amount of money," Tranchina said. "We created the program to fill this gap by offering free mentorship for undergraduates from medical students who just went through the process."
This summer, more than 60 medical students — about one-quarter of the second-year class — worked one-on-one on secondary applications with their undergraduate mentees. The program counts towards the School of Medicine's required 20 hours of community service.
Most mentees applied to 20 to 30 medical schools with approximately three essays required for each secondary application.
Based on survey responses, 20% of the inaugural 2021 cohort identified as underrepresented in medicine, 51% identified as first- or second-generation immigrants, and 34% identified as first-generation college students.
Of all of the mentees in the inaugural class, 92% were accepted to medical school.
Making Connections
Undergraduates apply to the SHAPE Summer Mentors program through the Pre-Health Recommendation Committee. Student leaders then match mentees and mentors based on mentee preferences on a variety of factors, including demographics, first-generation and socioeconomic status, and educational background.
Cockett-Nagamine was pleasantly surprised that he was matched with someone who, like him, was from Hawaii.
"I connected with my mentor, Lauren, beyond the application process," Cockett-Nagamine explained. His mentor was Lauren Yap (M'24). "We talked about cultural and social differences of coming from Hawaii and attending medical school in DC."
Student-Created, Student-Led Program
The SHAPE Summer Mentors program curriculum that the students designed consists of two weekly meetings between mentors and mentees. At the first meeting, mentors and mentees talk about slide presentations on topics including "Personal Reflections on Your Identity & Diversity" as well as "Scenario-Based and Ethical Questions." Mentors and mentees then brainstorm for specific essays during the second weekly meeting.
"The entire program is student created, designed, and run," said Emma Piliponis (M'24), who is part of the group's leadership. "The program is really unique, and we are proud of it."
The mentors also attend a weekly check-in meeting with the group's leaders on Sundays and offer an additional "office hour" where any Georgetown student applying to medical school may stop by.
Dedicated Mentors and Successful Mentees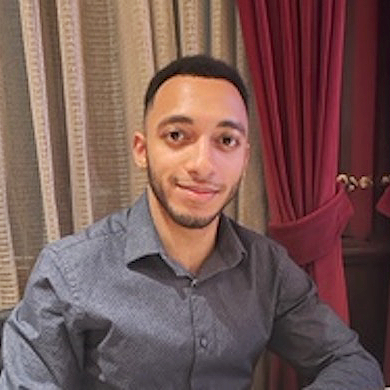 After taking part in the program's inaugural class, Matthew Fisher (NHS'22) will enter Kaiser Permanente Bernard J. Tyson School of Medicine in Pasadena, California, this fall after being accepted by 13 different medical schools.
"I applied for medical school at the right time by being able to take part in SHAPE's first year," Fisher said. "I don't know what my applications would have been without it."
A health care management & policy major at Georgetown, Fisher took time off from school during his senior year to care for his mother after the two were involved in a serious car accident. During that time, he decided to apply to medical school.
"The whole experience left me wanting to learn more about how people interact with the health care system and wanting to do more direct patient care in order to make a difference for my mom and other people," Fisher said.
As a mentee, Fisher was matched with Nick Aksu (M'24). "My mentor, Nick, was definitely the perfect mentor," he said. "He helped me brainstorm a lot for my secondaries and figure out how to say things within the word limits.
"Nick was also there for constant feedback even though he was also planning his wedding and honeymoon," Fisher added.
In addition to assistance with the secondary essays, the SHAPE Summer mentees also receive feedback about interviewing for medical school.
"They really helped me hone a formula for the 'Tell me about yourself' question," Fisher said. "I was able to break down my answer into 30-second intervals touching on my family, education, service, and how I became interested in medicine."
Part of a Culture of Mentoring
For Piliponis, her engagement with the SHAPE Summer Mentors program is reflective of the mentoring culture of medicine.
"The structure of medicine is designed for mentorship," Piliponis said. "So many of us have relied on mentorship in medical school and believe that if you are able to, you mentor when you are able to offer expertise."
Tranchina hopes that some of the mentors and mentees keep in touch about their journey through the medical school application cycle and beyond.
For Fisher and Aksu, this was certainly the case.
"Nick was the first person I told outside of family about my acceptances," Fisher said. "We still text."
Heather Wilpone-Welborn
GUMC Communications