Gold Humanism Honor Society
"Excellence in clinical care, leadership, compassion and dedication to service"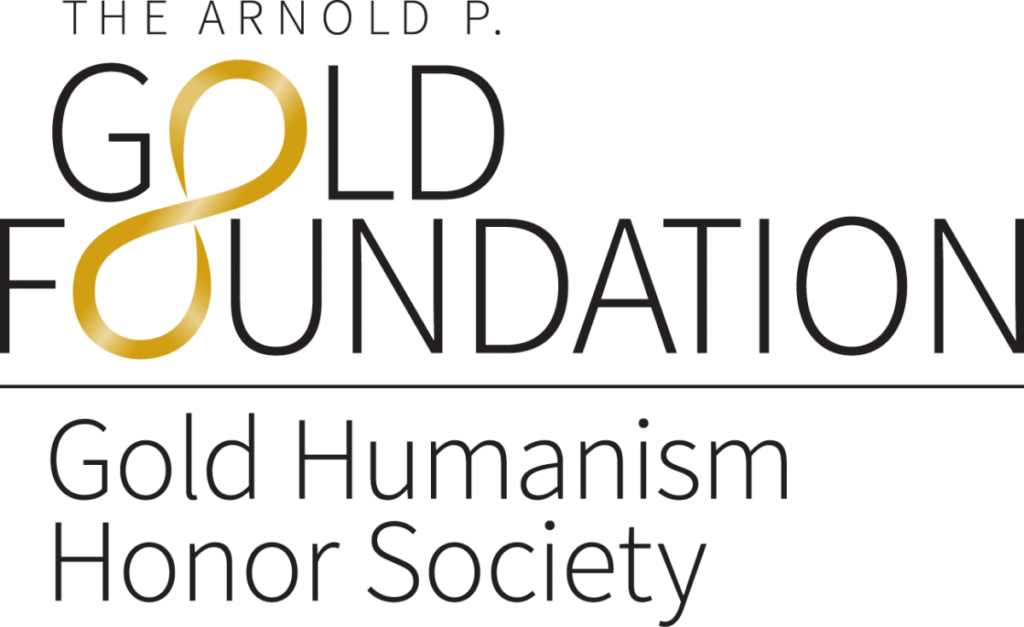 The Gold Humanism Honor Society (GHHS) at Georgetown University was established to recognize individuals who exemplify patient-centered medicine, emphasizing the "cura personalis" philosophy that we practice here in the Georgetown medical community. The GHHS is supported nationally by the Arnold P. Gold Foundation.
"GHHS [seeks to] recognize, support and promote the values of humanism and professionalism in medicine. The Society is committed to working within and beyond medical education to inspire, nurture and sustain lifelong advocates and activists for patient-centered medical care."

GHHS Founders, The Russell Berrie Foundation, The Robert Wood Johnson Foundation, Anonymous
Eligibility and Selection
Students are peer nominated by a survey questionnaire provided during spring of third year. Students are encouraged to identify individuals who exemplify the characteristics of GHHS. Those nominated will be invited to submit a CV and statement to the GHHS Selection Committee, who will identify 10-15% of the class for induction that year. Eligibility requires good academic standing, however academic performance is not a consideration in the selection process. Students selected for GHHS will be expected to develop an activity or program that highlights the philosophy of cura personalis and humanism in medicine during their fourth year at Georgetown SOM.
Awards and Activities
The GHHS will sponsor activities and programs throughout the year to highlight humanism in medicine and patient-centered care.
For more information about the GHHS and other chapters, please visit Gold Humanism Honor Society.
"Me in Medicine" — GHHS Student Wellness Initiative
Wellness is multidimensional; it includes positive choices and a sense of fulfillment physically, spiritually, psychologically, occupationally, environmentally and socially.
The Gold Humanism Honor Society Chapter at Georgetown is proud to present the "Me in Medicine" Student Wellness Initiative. Each month we will be sponsoring an event geared toward student health and overall wellbeing. This will be a time designated for you to escape from the stresses of daily life to recharge your batteries and spend quality time with your peers.
Past Events
January 29th – Core Power Yoga
Our first "Me in Medicine" event took place at CorePower Yoga, where one of our fellow medical students and certified yoga instructor, Dori Abel, taught an upbeat and challenging Yoga Sculpt class involving power yoga, weights and cardio. It was an energizing and sweaty 60 minutes, providing the much-needed opportunity for students to escape from the daily stresses of medical school and focus on their own personal health and wellbeing.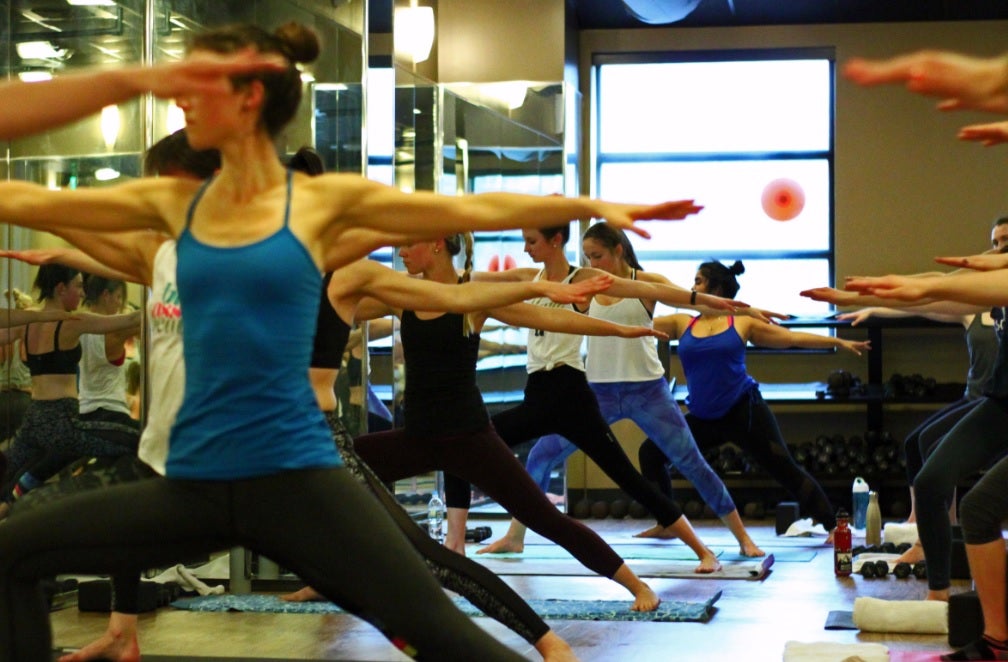 February 15th – "Me in Medicine" presents People.Animals.Love Pet Therapy Visit
People.Animals.Love Pet Therapy Visit
February 17th – "Tell Me More" Project at MGUH
February 21st – First Annual Wellness Fair through the GHHS/DCPS partnership with Perry Street Prep Public Charter School
March 7 – Community Needs Assessment Training at GUSOM
April 13 – Class of 2018 GHHS Induction Ceremony
April 14 – "Me in Medicine" Volleyball + Picnic on the National Mall
Cura Personalis in Action
Not working? View the Gold Humanism Honor Society Class of 2016's Reflections on Compassionate Care