Meet Our 2021 CORE Fellows
Akua Yeboah
Akua Yeboah is a rising junior at Georgetown University. She is studying biology on the pre-medical track in the College of Arts and Sciences. As the child of Ghanian immigrants, the qualities of hard work, persistence, and humility have been instilled in her from a young age. Her commitment to the service of others is demonstrated by her desire to pursue a future career in the medical field, as well as her campus community involvement. These engagements include Freshman Biology Seminar Mentor, Americorps Georgetown University Jumpstart Program, and Georgetown University Minority Association for Pre-Health Students. Akua is also an honorary Georgetown University Regents Stem Scholar and proud member of the illustrious Alpha Kappa Alpha Sorority, Inc. She recognizes the great disparities that continuously impact the lives of individuals from underrepresented communities. She believes her studies will advance her in her aspirations to provide quality care and disseminate barriers posed by healthcare inequities. Akua's leisure time is often spent enjoying the company of her family and friends.
Alexander Hayek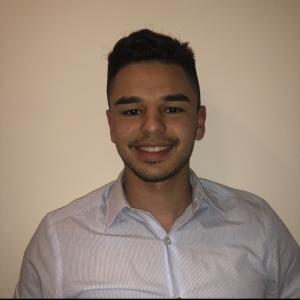 Alexander is a rising senior at The University of Texas at Austin. He is on the pre-medical track, studying Biochemistry with a minor in Economics, while earning two certificates in Elements of Computing and Applied Statistical Modeling. After completing his undergraduate education, he plans on attending medical school. His ultimate goal is to join the Air Force and work as an Orthopedic surgeon. He also plans on working with the World Health Organization to aid in funding underdeveloped countries, such as the Ivory Coast, where his father was born. Alexander is currently a scribe for an Orthopedic Surgeon that specializes in feet, ankle, knee complications. At his university, Alexander is currently researching UV-Vis Spectroscopy pH indicators that are more efficient in determining the chirality of molecules in the medical field. Alexander is volunteering at Central Texas Food Bank where he aids in creating food baskets for over 20 counties in need. He is also a starting midfielder for the UT Men's Club Soccer Team. In his free time, he invests in the stock market, hangs out with friends and family, plays guitar, and travels to different museums. He is currently training for a half Iron Man.
Arianna Martinez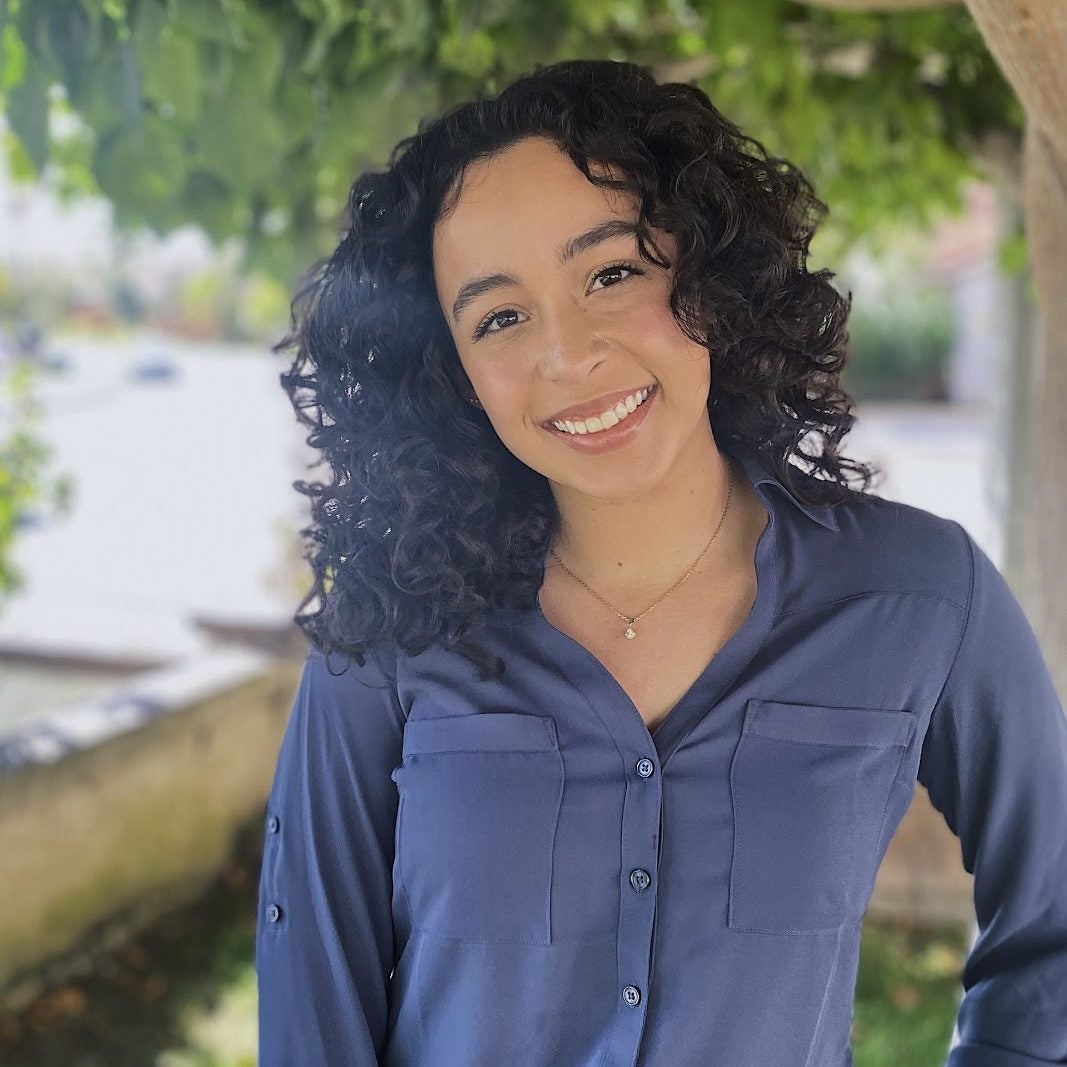 Arianna is a first-generation rising Senior at the University of California, San Diego majoring in Human Developmental Sciences with a minor in General Biology. Raised in Aguascalientes, México, she immigrated to the United States at the age of eleven and resides in Chula Vista, California. Driven by personal experiences, in the future, Arianna intends to aid in addressing the socio-economic and health disparities impacting the refugee and migrant population at the US-México border as well as work with community organizations. She plans on working as an Emergency Medicine Technician and aspires to pursue an MD/MPH to work in the Emergency Medicine or Oncology field. In the future, she wishes to support first-generation and underrepresented students in pursuing higher education through mentorship and educational programs. On campus, she works as a peer mentor for the OASIS Summer Bridge Program, is a member of the Tri-Alpha Honors Society, and is involved with student organizations such as International Health Collective. Outside of academics, Arianna enjoys playing volleyball, Latin dancing, watching shows and movies with her family, and finding the best churros.
Belen Bravo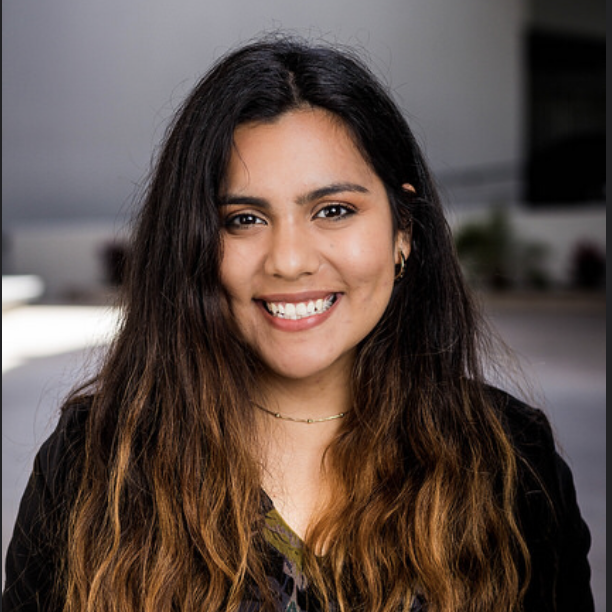 Belen is a first-generation 2021 UCLA graduate with Bachelor of Science Degree in Human Biology and Society and a minor in Chicanx Studies. She is interested in public health work that explores the discrepancies in life experiences among populations of varying socioeconomic statuses. Simultaneously, she is a passionate advocate for education and wants to work towards closing the gap between higher education and underrepresented communities. During her time at UCLA, she volunteered as a social caseworker for UCLA's Mobile Clinic Project, worked as a Together Advocating for Community Health intern, and worked as a UCLA Campus Tour Guide and AAP Peer Counselor. She is hoping to pursue her MD-MPH to work as a Family Medicine Physician and to work or create her own medical outreach/pipeline program to help other underrepresented minority students get into medical school. In her free time, she likes exploring Los Angeles, going thrifting, cooking new foods, and hanging out with her family and friends.
Celestine Owusu
Celestine Owusu is a rising senior at Cornell University, studying Psychology on the pre-medical track, and pursuing a minor in nutrition. She is a Senior Resident Advisor, as well as being involved in many other activities such as the Cornell Chorale, the Patient Care and Advocacy Team (PCAT), and volunteering with local public school students. Her goal is to become either a pediatric psychiatrist or a general pediatrician, and to open a medical practice of her own. She would also love to work with underserved communities to help create clinics within those communities, maybe even working to open an international clinic in her family's home country, Ghana! During her free time, Celeste loves to listen to and sing Broadway tunes, read, and occasionally sit down to watch a show with friends.
Christie Coissy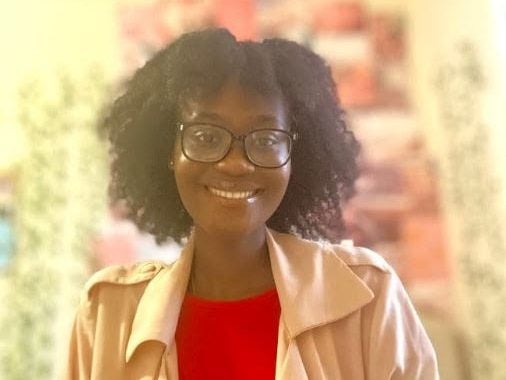 Christie Coissy is a rising sophomore at Hunter College, where she is majoring in Biological Sciences and is on the Pre-Med Track. She hopes to specialize in oncology and work in her community to provide people with the best health care possible. She has shown her passion to work in her community through her numerous volunteer experiences from doing clerical work at Kings County Hospital to being a Hospice greeting card volunteer. Christie is very outspoken about the health disparities minorities face and hopes to inform more people about it through the clubs she has joined like the Black and Latinx Stem Alliance and jher internship at the Bronx Oncology Living Daily. She believes that one of the key ways to eliminate health disparities is to diversify the medical field in order to accurately represent the changing demographics in America. As a black Haitian immigrant woman, she knows that as a future physician, she will be able to represent many different communities and provide them great care. In her free time, you will find Christie scrolling down the 'for you' page on Tik Tok or even creating some of her own. She also likes to paint, draw realistic portraits, and go on picnics with her friends.
Colette Haynie
Colette is a rising sophomore pre-medical student at North Carolina Agricultural and Technical State University majoring in Biological Sciences. She was raised on her family's farm in the small town of Reedville, Virginia and has an interest in bettering the quality and quantity of healthcare systems in medically underserved communities like her hometown. She also hopes to address healthcare disparities, such as poor health literacy in rural areas. Growing up and even today, Colette spends many weekends working on the farm with her dad and grandad and is a strong advocate for African American farmers. In her spare time, Colette also enjoys working with animals in need. She volunteers at the SPCA of the Triad in Greensboro, North Carolina during the school year and recently began volunteering at the Northumberland County Animal Shelter in Heathsville, Virginia. Colette also enjoys traveling, learning Spanish, going out to eat with her friends, and spending time with her family.
Demetrius Constant
Born and raised in Somerset, New Jersey, Demetrius is a rising senior at American University in Washington, D.C. and is currently on the pre-medical track where he is majoring in Biology. Beyond Biology, he loves the study of intersectionality, and how it affects healthcare received amongst different demographics in the population. Beyond his studies, Demetrius serves as the Vice-Polemarch of the Kappa Chi Chapter of Kappa Alpha Psi Fraternity Incorporated where he advocates and serves his community on and off campus. His personal experiences and desire to help others has inspired him to pursue a medical degree, in which he has a specific interest in pediatric neurosurgery. He hopes to be able to start a non-profit urgent care in the inner city to give to those who cannot afford to receive the basic level of healthcare that everyone deserves. Although he is heavily involved in STEM, Demetrius loves the performing arts in which he dances, sings, acts, and plays the piano and saxophone.
Dominique Clay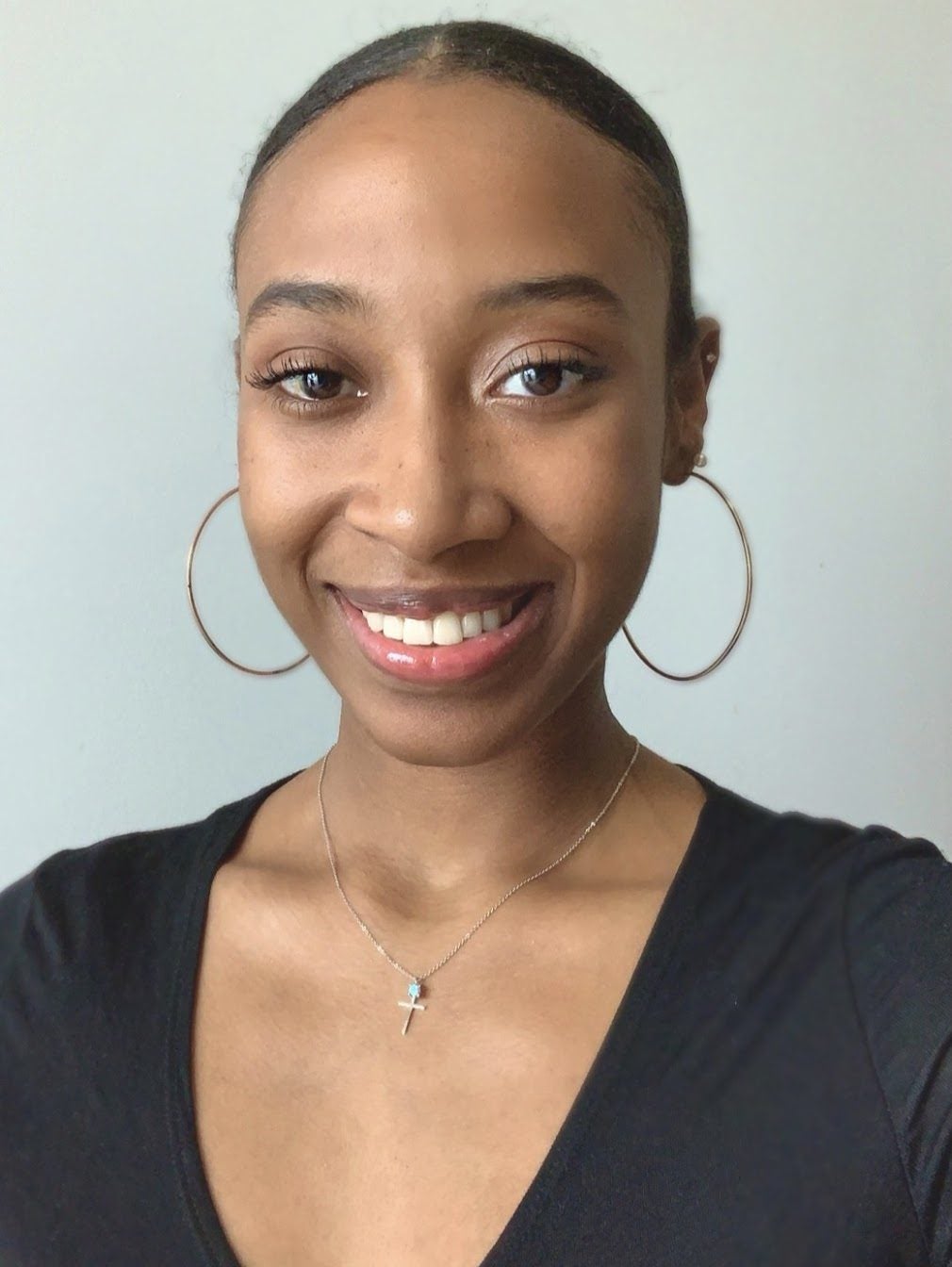 Dominique is a rising senior at St. John's University, where she is majoring in Biology. She was born and raised in Washington, DC and is a first-generation college pre-med student. After her undergraduate studies, she plans to obtain an MD and possibly specialize in fields related to Integrative Medicine, Psychiatry, and Addiction Medicine. On campus, Dominique serves as a Diversity Peer Educator where she helps with facilitating diversity-based workshops for the campus-wide community and assisting in promoting university-wide diversity and social justice education. She is also a Global Brigades volunteer, which is a non-profit organization dedicated to global health and sustainability development. Additionally, she volunteers as a Crisis Counselor for Crisis Text Line, a free 24/7 crisis text service, and has worked as a youth leadership counselor, mentor, and tutor. Her volunteer and personal experiences inspired her to further develop her passions in mental health and wellness and pursue a career in medicine. Her goal as a future healthcare provider is to promote mental health wellness among the marginalized populations that are the most affected. In her spare time, Dominique likes to hang out with family and friends, play instruments, paint, and watch movies.
Emma Mendez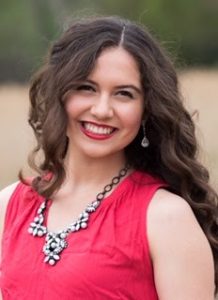 Hello everyone, my name is Emma Mendez! I am a rising junior on the pre-med track at the University of Michigan, pursuing a major in Chemistry and a minor in Spanish. I spent my whole life in Oak Lawn, Illinois, living with my family of six and my turtle. Some of my favorite classes have been Health and Health Care, Molecular Biology, Theater Workshop: Staging Raza, and Organic Chemistry. Outside of my classes, I serve as the secretary in the Women's Glee Club, a peer mentor in the Health Science Scholars Program, a Research Scholar in the Undergraduate Research Opportunity Program, and a volunteer at my local hospital. This past year I was the Women's Glee Club's first Diversity, Equity, and Inclusion Chair, which encouraged me to be a bigger advocate for DEI in our community and beyond. This upcoming school year I get to express this passion as a Diversity Peer Educator, in which I will help those living in the dorms feel like they belong in our Michigan community. In my spare time, I love to sing, run, watch movies, and spend time with family and friends. After my undergraduate career, I plan to attend medical school to accomplish my goal of becoming an anesthesiologist and an advocate for a better healthcare system for all. As a physician, I want to inspire others to help those in need through medicine and community health and identity awareness as other physicians have done for me.
Emmanuella Akyeampong
Emmanuella Akyeampong was born and raised in Accra, Ghana and is currently a rising senior at Calvin University. She is on a pre-med track majoring in Biology and Biochemistry.. She is truly passionate about providing quality care irrespective of race, gender, or sexual orientation. Outside of school, she loves to work with the elderly as a Certified Nursing Assistant helping them with their daily activities, conversing, and allowing them to feel good about themselves irrespective of medical difficulties. She fell in love with medicine and caring for others by catering to her mother who has spinal issues following a work injury when she was younger. So far, she is interested in geriatrics because it is a truly underpopulated field in Ghana and the elderly deserve delicate care and patience that comes with ageing.
Aside from medical activities involved with being an aide, she works on her school's multicultural board, advocates for people of color at Calvin University and has served on Calvin University's student senate. She also loves braiding natural hair because it allows her to share her culture with others while giving people an avenue to love their curls.

Eniola Akinniyi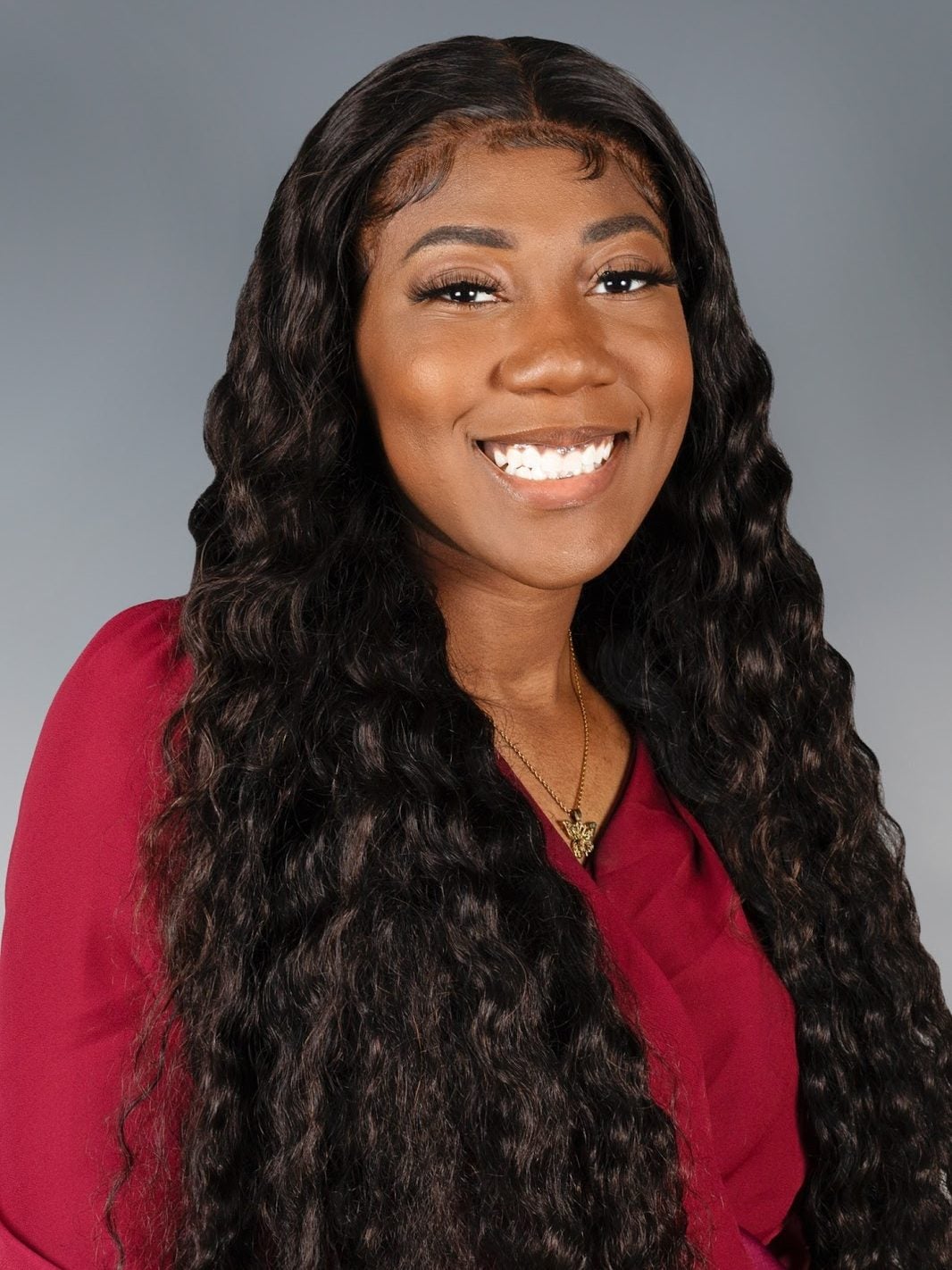 Eniola is a rising senior studying Biology of Global Health at Georgetown University. She is a jumper on the Track & Field team at Georgetown and considers Triple Jump to be her favorite event to compete in. Aside from school and track, Eniola participates in the Black Student Athlete Coalition and the African Society of Georgetown. She also works as the Student of Color Alliance Representative for the GU Minority Association of Pre- Health Students and as a tutor at Hatch Tutors. After the completion of undergrad, Eniola wants to attend medical school in hopes of becoming an anesthesiologist. She has an interest in health equity and diversifying the field of medicine, so she is in many programs at her school that cater to this and also work towards this same goal. In her free time, Eniola likes to listen to music, help others, or go for a run. Eniola is a low- income, first- generation, African- American woman, and has seen first hand how lack of opportunities has limited people like her. For this reason, she hopes to incite change and address health disparities that affect compromised populations within the medical field through advocacy . In addition, Eniola is the reigning 2020 Indoor Big East Conference Champion for Triple Jump and hopes to defend her title in the upcoming year.
Erica Serrano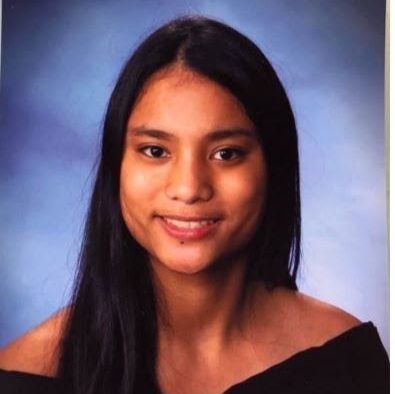 Erica Serrano is a rising junior at The George Washington University, majoring in Public Health on the pre-medical track. She is a first-generation student involved in various organizations and programs on campus, including the Women's Leadership Program: Science Health and Medicine cohort, the Philippine Cultural Society (PCS), Global Brigades GW, and First-Gen United. Erica was born and raised in Washington, DC, and is dedicated to confronting minority health disparities and ensuring all people have adequate access to healthcare. After completing her undergraduate education, she plans to attend medical school and is interested in pursuing a Master's in Global Public Health. In her free time, Erica enjoys spending time with friends and family, reading, watching movies, and going on nature walks.
Esther Nwozo
Esther Nwozo is a rising senior Honors Biology major, with a Chemistry minor, on the pre-medical track at the illustrious Howard University. Esther was born in Maryland and raised in Nashville, TN, alongside her seven siblings. Esther currently performs research on a project studying human learning and the cerebellum through the use of a phone application and a specific reward/punishment variant. Esther is involved in several activities at Howard, such as Howard University Tennessee Club, Beta Kappa Chi National Scientific Honors Society, African Students' Association, National Council of Negro Women, and Models of the Mecca, in which she served as President. Esther has also worked as a Resident Assistant at Howard University, a tutor for K-12th grade students at Healthy Families GROW, and a home health aide at her mother's home health company, Fulfillment Tender Care, Inc. If there is one thing these activities have in common, it is in their central mission of helping those in need. After completing her undergraduate education, Esther plans to attend medical school and become a physician. Her desire is to serve underrepresented and underserved communities, because she sees the need for Black physicians and role models within these communities. Her ultimate goal is to open her own practice that will serve low income families and alleviate health disparities in minority groups. Esther's free time consists of modeling, traveling, spending time with friends and family, reading, and playing clarinet.
Fabrizio Darby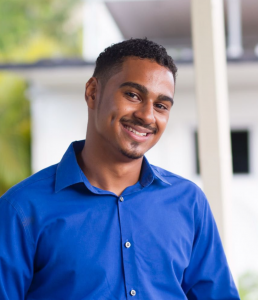 My name is Fabrizio Darby, a rising junior at the University of Miami. I currently study Health Science and Creative Writing with minors in Biology, Chemistry, and Psychology. I am an international student from Portmore, Jamaica so a lot of my interests revolve around surrounding myself with different cultural aspects from my hometown. These usually are listening to Dancehall music or playing soccer with my Jamaican friends. I also will play just about any sport, and I love to exercise. I also enjoy reading novels, especially dystopian fiction, or philosophical works. I aspire to be a neurosurgeon, with hopes of exploring the effects of autism on people living with the condition, which is heavily motivated by my personal experiences with my brother who has autism.
Hanah Walker
Hanah Walker is a rising Senior at Samford University in Birmingham, AL. She is majoring in Biochemistry with a Spanish minor, and she aspires to become a physician, using medicine as an avenue to serve communities that are marginalized. At Samford, Hanah actively participates in Micah Fellows, a service-oriented honors program. As a Micah Fellow, she interns with One Place Family Justice Center, a nonprofit providing holistic services to domestic violence survivors, and hopes to integrate the trauma-informed practices and knowledge that she has gained into her career one day. In her free time, Hanah enjoys running, reading, and hiking to beautiful places.
Jasmin Diaz Tello
Jasmin is a low-income and first-generation student at Bryn Mawr College where she is a rising junior majoring in Biology on the pre-med track. She hopes to get her MD and open a pediatric clinic in her home city, Houston, Texas, where people like her immigrant parents from Mexico and El Salvador can feel comfortable to seek out medical help. Jasmin is passionate about social justice, especially within the immigrant community, and racism within the medical field. With her time at Bryn Mawr, she has been a teacher's assistant and tutor in the quantitative center where she supports students who request guidance in their mathematics course. She is also a THRIVE mentor where she mentors incoming freshmen and helps them in their transition to college. In her free time, she can be found painting, making playlists for her friends, journaling, or talking to her family back home.
Joy Stewart
Joy Stewart is a rising senior studying Cell Biology and Molecular Genetics at The University of Maryland. While on the pre-med track, she has enjoyed learning from her STEM classes, especially genetics, but has also enjoyed partaking in musical theater outside of the classroom as well as keeping up with other hobbies such as baking and, most recently, gardening. She currently sees herself as a surgeon but is opened to finding interest in other specialties as she continues her medical education. Having grown up in a county full of mostly minorities, she's seen how systemic racism can affect the accessibility of resources and care. She hopes to one day start an initiative to provide resources and guidance for minority students who know they want to go into STEM fields but lack the proper tools to get there themselves.
Julio Salas
Julio is a recent graduate from Cornell University who received a Bachelor of Science in Human Development. He is currently taking two gap years to explore personal interests, gain more professional experience, and to rejuvenate a bit before he applies to medical school. As a child and adolescent, he didn't understand anything concerning psychology and sociology. It wasn't until he enrolled in Queensborough Community College (QCC) and then transferred to Cornell, where he discovered the social sciences – a discipline that gave him many answers and changed his life. As a result of this, Julio's many passions lie in the realm of wanting to do everything he can to improve the lives of people, specifically children from underserved communities – similar to the one where he was born and raised. Because of this, he is an aspiring pediatrician, as this career would allow him to teach and practice on a micro-level and conduct research and shape policy on a macro-level. Julio enjoys reading books, listening to podcasts, drinking coffee, and has recently gotten into financial literacy.
Lesly Umanzor
Lesly Umanzor, born and raised in Maryland, is a first-generation college student who is a rising senior at the University of Maryland majoring in general biology on a pre-medicine track. She was inspired to pursue the field of medicine by her past involvement at the Holy Cross Hospital as a Certified Nursing Assistant. Currently, she is a medical records assistant at an optometrist office. Lesly's exposure to biological courses in biochemistry, physiology, and anatomy of the human body has facilitated her curiosity in understanding complex systems, diseases, and influential behaviors. Lesly aspires to become a family physician with the goal of establishing a practice in the future. She hopes to lessen the racial health disparities by serving underrepresented communities and focusing on preventive and holistic healthcare.
Outside of her academics, Lesly strongly believes in raising awareness of social issues. She is involved in the University of Maryland's Alternative Breaks program. She leads student discourse about a variety of social issues, for instance, racial health disparities.
During her spare time, she enjoys working out, spending time with family and friends, and reading self-help books!
Magdalena Macias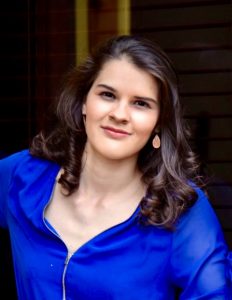 Magdalena Macias, a first generation student, is a rising second year Biology major at the University of San Francisco, on a pre-medical track. Her curiosity for interdisciplinary subjects in medicine and willingness to learn has contributed to the desire to pursue pediatric cardiothoracic surgery while earning a Master of Public Health. Additionally, in her role as a Contact Tracer for the University of Arkansas for Medical Sciences, Macias has witnessed first hand the substandard care that vulnerable populations are cycled into; therefore, she hopes to bring about change in healthcare by addressing complex and diverse factors that impede equitable access. Her favorite quote is by neurosurgeon Paul Kalanithi, "There is a moment, a cusp, when the sum of gathered experience is worn down by the details of living. We are never so wise as when we live in this moment." Outside of academics she seeks opportunities that will further her cultural competence, communication skills, scientific inquiry, and community relationships. Furthermore, she cherishes spending time with her family, coaching youth basketball teams, and adventuring into the unknown.
Maria Lopez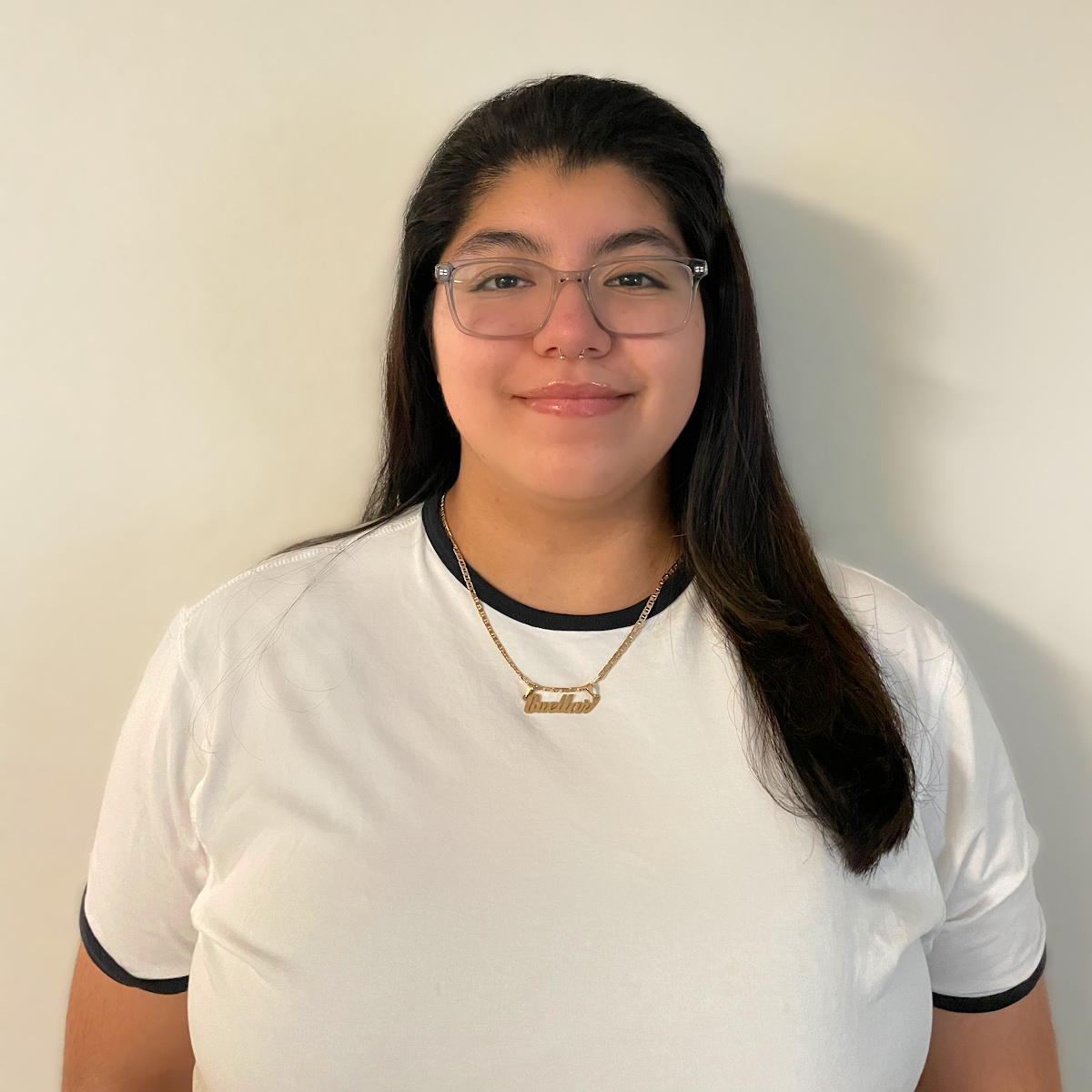 Maria Fernanda Lopez is a first generation rising sophomore majoring in Human Science on the pre-medical track at Georgetown University School of Nursing and Health Sciences. Outside of school, Maria is dedicated to protecting immigrant and LGBTQ+ rights by being active in local elections. They aspire to become an MD to help mend the relationship between disenfranchised communities and the scientific community by further integrating cultural competence in health care. Specifically, Maria wants to help increase and improve health care access to undocumented immigrants. Lastly, Maria strongly believes that House M.D. outperforms Grey's Anatomy in medical drama shows.
Maria Than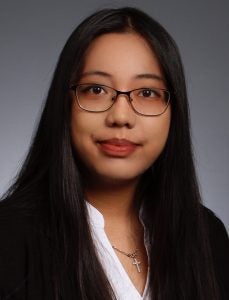 Born and raised in Portland, Oregon, Maria Than is a recent first-generation graduate from Middlebury College where she majored in Neuroscience and double minored in Global Health and Gender, Sexuality, and Feminist studies. During her time at Middlebury, Maria has served as a hospice volunteer, secretary of Southeast Asian Society, and member of the Neuroscience Student Advisory Council. Maria is passionate about social equity and its intersections with medicine. In the future, she aspires to be a perinatal psychiatrist and provide trauma-informed and culturally sensitive care for patients during pregnancy, birth, and postpartum. Outside of academics, Maria enjoys curating Spotify playlists, creative writing, binging shows on Netflix, and practicing violin or kalimba in her free time.
Munachimso Ugoh
I am Munachimso Ugoh, and I am a rising junior from Lagos, Nigeria studying Public Health Pre-medicine at Xavier University of Louisiana with a double concentration in chemistry and international affairs. I wish to obtain an MD/PhD and specialize in a pediatric oncology/hematology in which the PhD aspect would allow me to explore the role that racial disparities, socioeconomic factors and backgrounds play not just on the quality of life of patients with various forms of cancers, but also how these factors influence the health services that these patients receive. Outside of classes I serve as the Student Body Vice President, where I work to ensure that the entire student body is properly advocated for to the administration and resources, programs and events are provided to ensure that every student receives the best student life experience possible. In my free time I love to go swimming to cool off and relax. I live my life every day knowing that the only way to discover the limits of the possible is to go beyond them into the impossible.
Nada Dualeh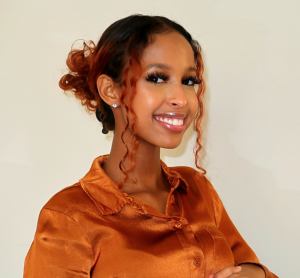 Nada Dualeh is a rising junior at the University of Minnesota majoring in Health and Wellbeing Sciences with a focus in pre-psychiatric studies as well as a minor in leadership. She is originally from Michigan but spent the majority of her life in Minnesota. She is on the pre-medical track and hopes to specialize in psychiatry. Throughout her college career, Nada has enjoyed science-related courses and fell in love with psychology and psychiatric studies. This later inspired her to realize her goals of becoming a child psychiatrist and eventually opening a private practice focused on counseling for low-income racial/ethnic minorities. She aims to utilize her education to serve her community and focus on youth growth and development in underserved populations. Outside of school, Nada gives back to her community by volunteering at a COVID vaccination clinic to aid in the distribution of vaccines for the community. She also volunteers as a student researcher in two research projects, one focusing on the effects of the COVID-19 pandemic on telemedicine for individuals with opioid use disorder, and the other focusing on the seroprevalence in SARS -CoV-2 in BIPOC communities in the Minneapolis – St. Paul areas. In her free time, Nada enjoys creating art through painting, among other creative pursuits. She is also a self-taught nail technician and the owner of a small business.
Sunny Mathaun
My name is Sunny Mathaun and I just completed my 3rd year at the University of Montana. I'm from Cleveland, Ohio, born and raised. I am a first generation Sikh American, a first generation student, and I come from a single parent family background. I will be applying to medical schools and taking my MCAT next year. I'm majoring in Cellular and Molecular Neuroscience as a Pre-Medicine student. Some of my favorite classes that I have taken so far are CNS Diseases, Human AP, Genetics & Evolution, Cellular & Molecular Biology, and Molecular Neuroscience. I have completed two research projects in Cognitive Neuroscience and Biology, but my future goal is to be involved in clinical and translational medicine research in neuroscience. After my pre-medicine studies at the University of Montana, I will become a MD candidate. I am extremely passionate about medically serving the underserved communities. I am the Co-founder and Vice President of UM MAPS (Minority Association of Pre-Medical Students) and one of my major goals as a future physician is to create and develop resources and capacity for the disadvantaged communities in our nation and eventually around the world, such as in my ancestral homeland of India. Having first-hand experience with financial, medical, and social challenges and barriers that a lot of disadvantaged minorities face in our nation sparked my passion for this area of medicine as well. I am infatuated with surgery, but I am trying to keep an open mind about all specialties in medicine. For fun I love listening to classical music, reading books, running, playing basketball, and hanging out with my loved ones.
Taha Akhtar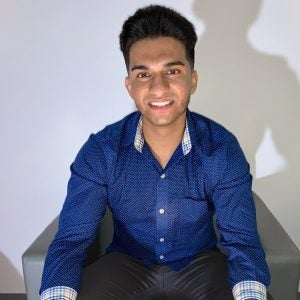 Taha Akhtar is a rising senior from Chicago, IL. Studying on the pre-medical track at Colby College, his majors are biology with a concentration in cell and molecular biology/biochemistry and economics. The son of Pakistani immigrants, he is a first-generation student who wishes to apply to medical school after taking a gap year and obtain an MD or MD/PHD. He is currently studying for the MCAT, and at Colby, he researches the chemistry and properties of aqueous atmospheric aerosols, which has given him an interest in the field of air pollution. Being an EMT also inspires him to consider a role in emergency medicine. Outside of school, he loves staying active in the gym, especially in the summer. Taha plays club volleyball and is heavily involved with the Colby Muslim Society, Colby's QuestBridge chapter (national scholarship for first-generation/low-income students), the South Asian Society, and being an official mentor for fellow FLI students through his school's FLIPS (First-generation/low-income Program for Student Success) program. At home, he likes to spend time with friends and family and enjoy nature.
Tsering Lama
Tsering is a first-generation college student born in Nepal and raised in Queens, NYC. She is a rising junior at Georgetown University majoring in Biology of Global Health on the pre-medical track. Tsering is a strong advocate for social justice and public health and has led the Health and Society Alternative Break cohort with the Center for Social Justice this past Spring semester. The trip focused on the social determinants of health and facilitated virtual meetings with health professionals, community leaders, and activists to discuss health disparities. Tsering has also worked with DC Reads for the past two years to tutor and collaborate with elementary school students to promote reading comprehension and engagement. She aspires to become a podiatrist and to continue working specifically with under-resourced communities by creating a program focused on health literacy. Tsering was the head wrestler of her weight class and head manager of the team in high school and continues this leadership role with the Georgetown University Women's Rugby Football Club as the treasurer. Tsering also enjoys watching documentaries, hiking, and trying new foods with friends and family.
Vanessa Alvarez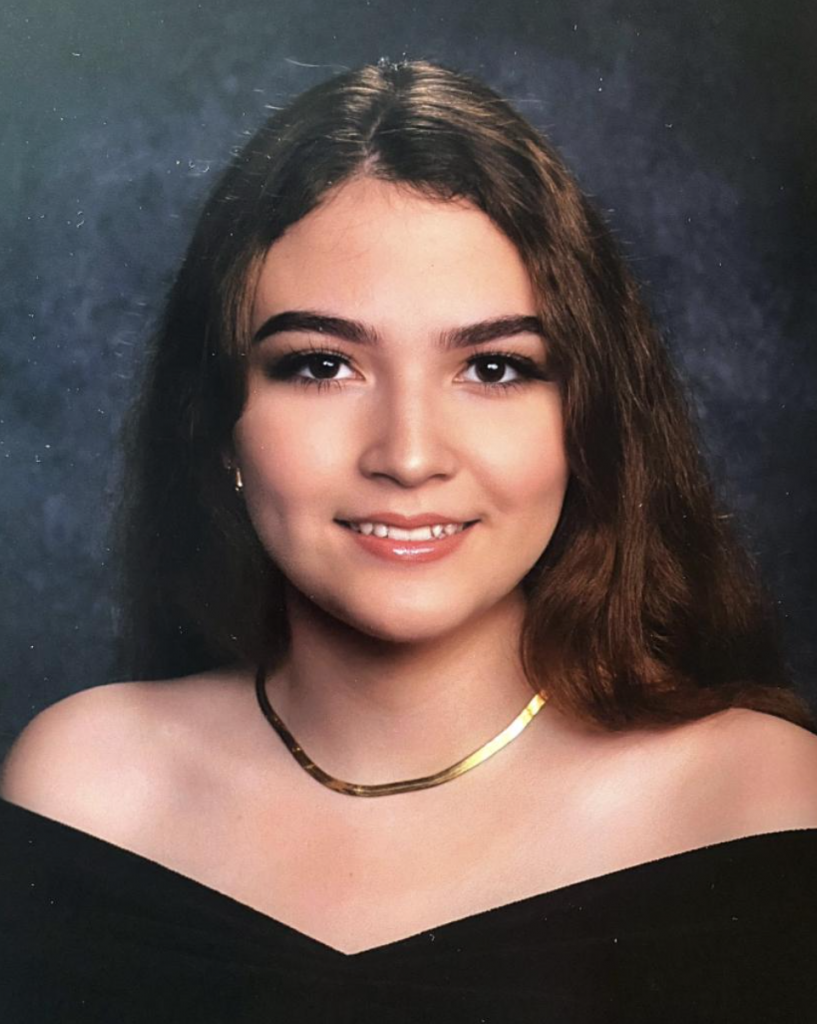 Vanessa was born and raised in Virginia to Mexican parents. She is currently a first-generation rising sophomore at George Mason University, where she is majoring in Biology and minoring in Public Health. Vanessa is currently on the pre-medical track with hopes of becoming a physician with proper understanding of how societal factors and cultural upbringing impact the physical and mental health of patients. As a physician, she hopes to address racial disparities within the healthcare system. She hopes to achieve an MPH after obtaining her degree in Biology and then matriculating into Medical School. Outside of academics, she is a part of the Early Identification Program as a STEM Fusion Specialist, which serves first-generation students in areas of Biology and Chemistry. She is also a part of the Mariposas Mentoring Program, and works as an AVID Tutor. She enjoys meditating and going on nature walks. When she has spare time, she enjoys going out with friends and family, watching movies, and reading.
Zazai Owens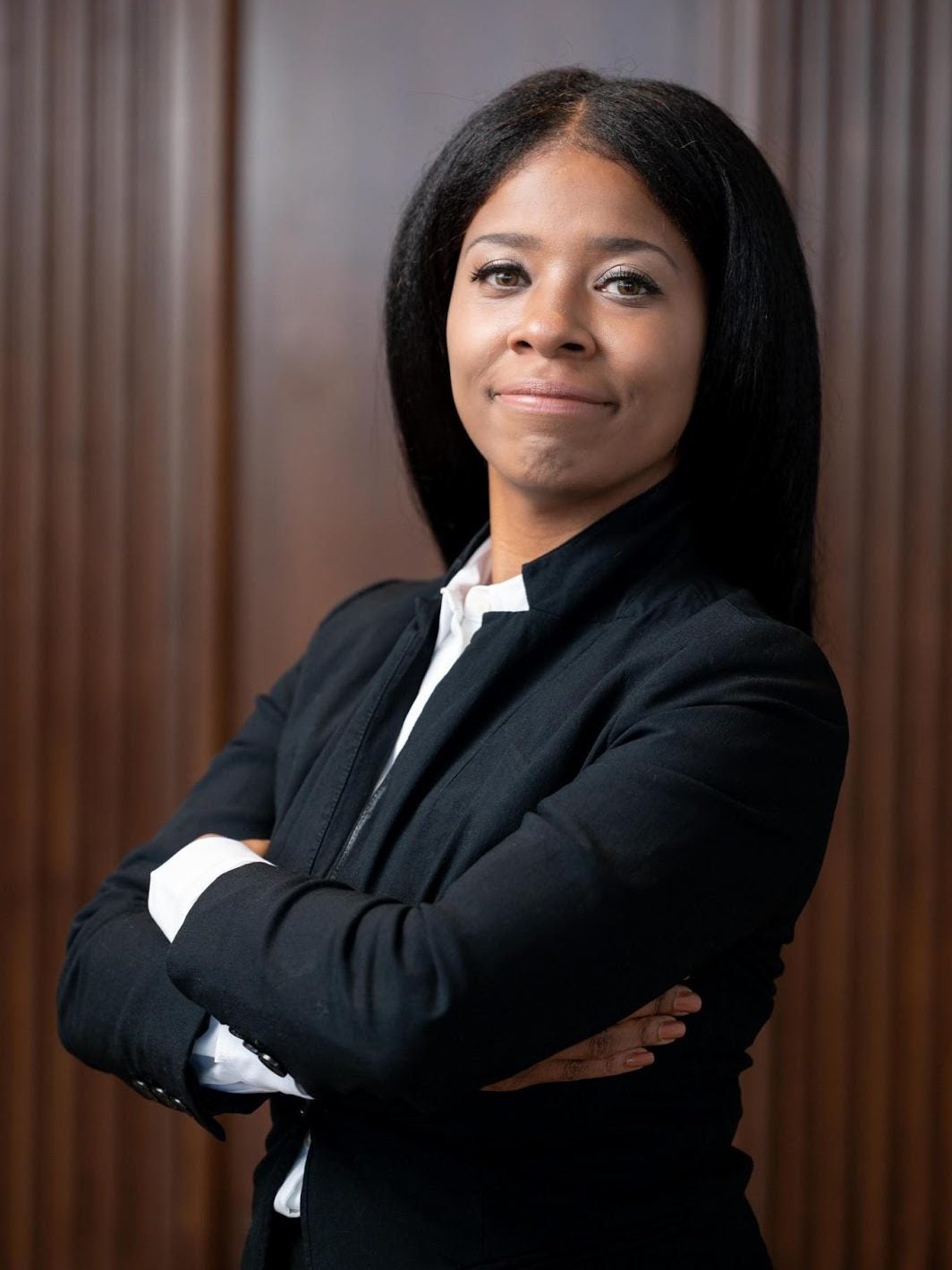 Hello Everyone! My name is Zazai Owens. I graduated from Wayne State University with a Bachelor's and Master's Degree in Education. I've been a public school teacher for 19 years. I work concurrently with Ascension Health, as a Behavior Health Technician. I have been employed there for 26 years. I currently attend Washtenaw Community College, where I am completing my prerequisites for my medical school application this cycle. I have a 24-year-old son who is an Engineer/Venture Capitalist. I have two small dogs, Scotti and Teddi Bear, and I love to travel. My ultimate career goal is to become a physician working within a global outreach framework.