Meet Our 2022 CORE Fellows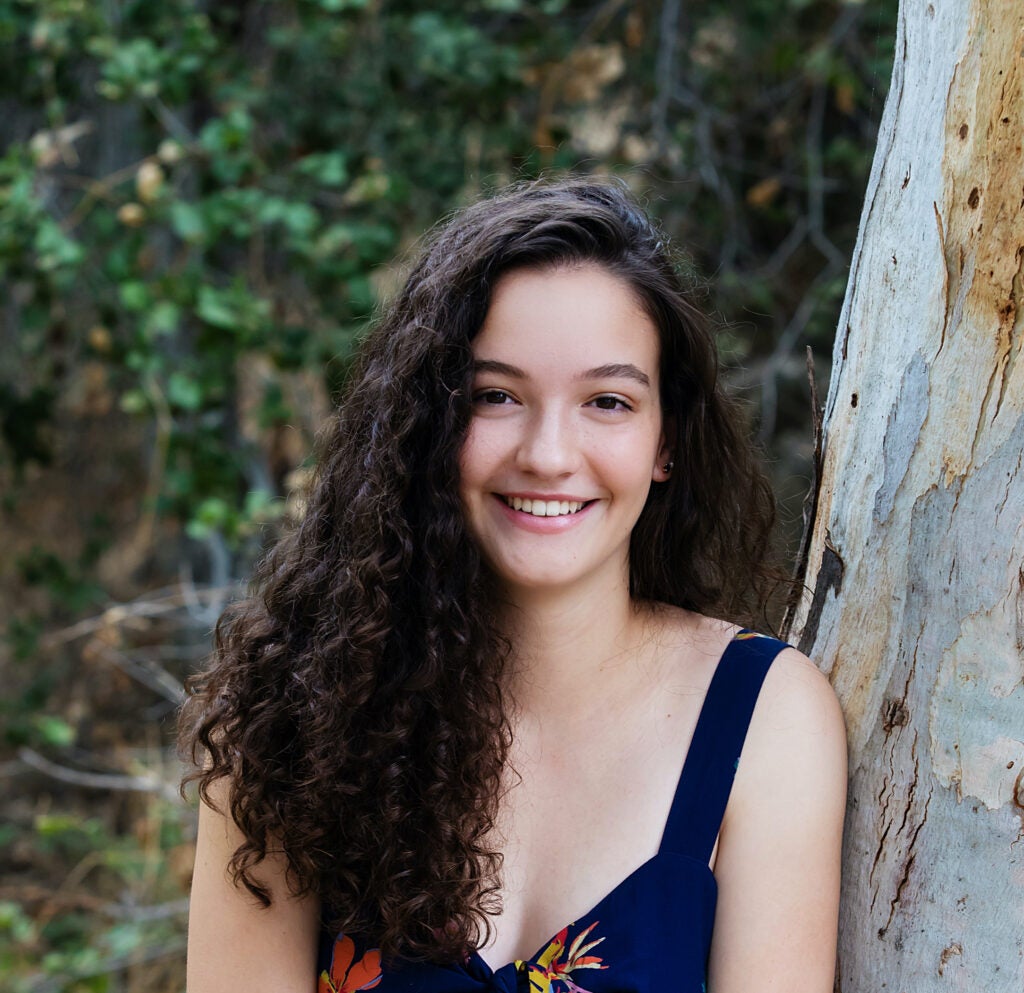 Ashley Fox is a rising junior at the University of California, Berkeley, studying Molecular and Cell Biology. At Berkeley, Ashley is a board member for clubs including the American Lung Cancer Screening Initiative at Berkeley and Queer + Allied Pre-Health/Pre-Medical Association. Ashley also works in an on-campus laboratory that studies genetic expression in Xenopus frogs. In addition to this, she is currently conducting research into lung cancer screening rates in the LGBTQ+ community. Ashley is interested in either pursuing an MD/MPH or an MD after undergrad and exploring oncology, thoracic surgery, and fertility. Outside of school, Ashley loves to read, watch movies, and go for walks. Her favorite thing to do after a long day of studying is to make focaccia and put on a television show. Although it is not her major, Ashley is incredibly interested in public health and hopes that in the future she can combine medical treatments with social, environmental, and political changes that keep everyone healthy, regardless of where someone lives, works, or how much money they make.
Ayanna Gay is a rising junior at Howard University pursuing degrees in Biology and Psychology, on a pre-med track, with minors in Chemistry and Afro-American studies. She has a love for children and helping people which has guided her decision to pursue a career as a pediatrician. This passion coupled with her time spent around children both at home and in a daycare facility has also given her the idea to start a non-profit in the future to educate families and educators on better ways to interact with children with behavior problems. She is the secretary of the Howard University Chapter of My Sister's Keeper, which is dedicated to the betterment of young black women with a focus on the importance of reproductive health, rights and justice. Outside of school, she channels her drive for helping the community by volunteering for One Tent Health which provides free HIV screening and COVID testing. During breaks, aside from spending time with family, Ayanna also volunteers with local non-profits and elementary schools. She remains motivated by her family and the drive to set a good example for her younger siblings and cousins.
Azucena is a rising senior studying Biochemistry at Trinity Washington University. She was born in Mexico and raised on the outskirts of Atlanta. The challenges of her upbringing and identity as a 1.5-generation, low-income, and undocumented immigrant propelled her into addressing issues that impact underprivileged communities. She actively supports immigrants in DC, Georgia, and New Jersey by improving access to medical services, providing health and COVID-19 education, and guiding them to receive holistic help such as legal, financial, housing, food, and employment assistance. She also facilitates conversations between physicians and Spanish-speaking patients at a volunteer medical clinic that provides affordable healthcare to underserved DC residents. As an aspiring physician, Azucena has a strong interest in advocating for the health and wellness of marginalized populations. At her minority-serving institution, she serves as the pre-medical liaison for Ladies F.I.R.S.T and cultivates a supportive learning environment for students in STEM as an embedded tutor. In her free time, Azucena enjoys curating playlists, learning new languages, exploring cultural foods, and cycling.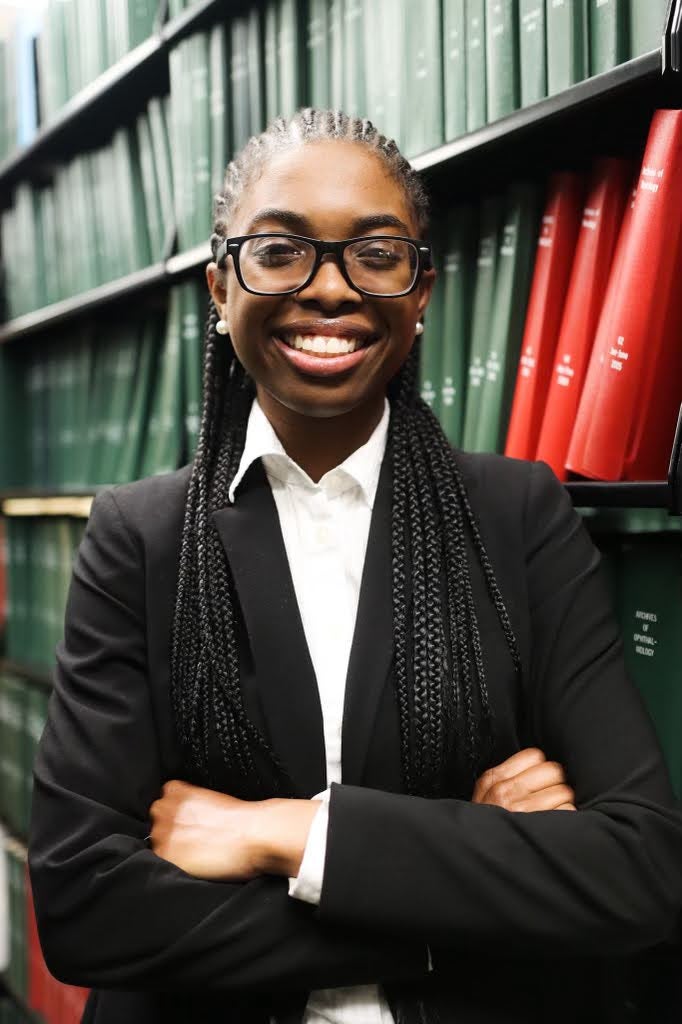 Charis Haynes is a rising junior at Howard University. She has a double major in honors biology and political science and also has a chemistry minor. Charis is on the pre-med track and her aspirations are to attend medical school on a full scholarship to earn a dual M.D./MPH degree. When she is not studying, she is involved at Howard University as a mentor to freshmen biology students, a senator within student government, and an assistant basketball coach for a local youth winter league. She hopes to ultimately become a family medicine physician and increase community awareness of the importance of adopting healthy lifestyle habits. She has a keen interest in American bureaucracy and is interested in serving on a county or state board of public health in the future. In her free time, Charis enjoys playing basketball, shopping, traveling, and spending time with family and friends.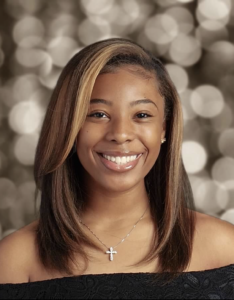 My name is Chelsea Cooper and I am a rising Junior at Howard University majoring in Biology and double minoring in Chemistry and Arabic. I was born and raised in Chicago, Illinois to a close knit loving family. My family has taught me core values that I live by and that are essential when it comes to being a healthcare professional; these values being humility, kindness and compassion. Family is tremendously important to me, which is one of the reasons why I aspire to be a family physician. Eventually, I would like to run my own medical practice that incorporates preventive and holistic approaches to healthcare in addition to traditional medicine. I have had the honor of receiving awards and recognition due to my academic achievements and community service from the Chicago Aldermanic Black Caucus, the Monarch Awards Foundation, Rush University Medical Center Education and Career Hub, and the Center for Foreign Language and Studies at Howard University. Outside of school I enjoy doing community service, cooking, going on morning runs with my Dog, Bean, and spending time with friends and family. I also enjoy traveling and have had the pleasure of partaking in language and cultural immersions in Morocco, and Jordan. Someday I would love to take my friends and family so that they can experience new cultures as well.
Dylaan Jarmon
Dylaan Jarmon is a rising junior at Howard University. She is on the pre-medical track, studying Biology with minors in Chemistry and French. She was born and raised in Delaware and strives to provide equitable health care to underserved populations. After completing her undergraduate studies she plans on attending medical school. Dylaan aspires to become a cardiothoracic surgeon in the pediatrics field. She has always had a passion for community service and recently served as a team leader for her university's Alternative Spring Break program in New Orleans. On campus, she is on the executive board of Generation Action, a member of the health committee for Howard's chapter of the NAACP, an ambassador for Be the Match, and is involved in atmospheric research. During her free time she enjoys playing volleyball, reading, painting, swimming, watching movies, and has recently joined the intramural squash team. She hopes to provide STEM programs to underrepresented youth and introduce them to the endless possibilities in the healthcare field.
Emily Synoski is a rising senior at George Mason University in Fairfax, Virginia. She is pre-med and majoring in Biology. During her time at Mason, she has been a Learning Assistant for Calculus II, member of the Honors College and lab research assistant. Outside of school, she works as a Certified Nursing Assistant (CNA) at a nearby Rehabilitation Center. Currently, she is studying for the MCAT and shadowing doctors to learn about different specialties in the medical field. In her free time, she likes to go to the beach, read, workout, and spend time with friends and family. Emily would like to become a physician to serve others, specifically the older population which is motivated by her current work as a CNA and observations of ageism in the healthcare setting.
Fatou Ndiaye is a rising senior Biology major, with a Chemistry minor, on the pre-medical track at Howard University. At Howard, Fatou actively participates on the National Council of Negro Women where she serves as the Internal/External Affairs Director. She is also the Clinical Shadowing Secretary of the Comprehensive Medical Mentoring Program. The Michigan Club, African Student Association, and the Student National Medical Association Shadowing Program are also a few of the activities she participates in. She is a first-generation college student with hopes of serving underrepresented communities within the medical field to give back to the community and provide more representation. She will be an intern at the Pacific Northwest Laboratory for the summer where she will participate in research. She volunteers with One Tent Health which is a student-led nonprofit organization that provides free services to underrepresented areas including HIV screening and Covid tests, along with education about PrEP. In her spare time, she enjoys cooking and trying new dishes, reading urban fiction, and spending time with her family and friends.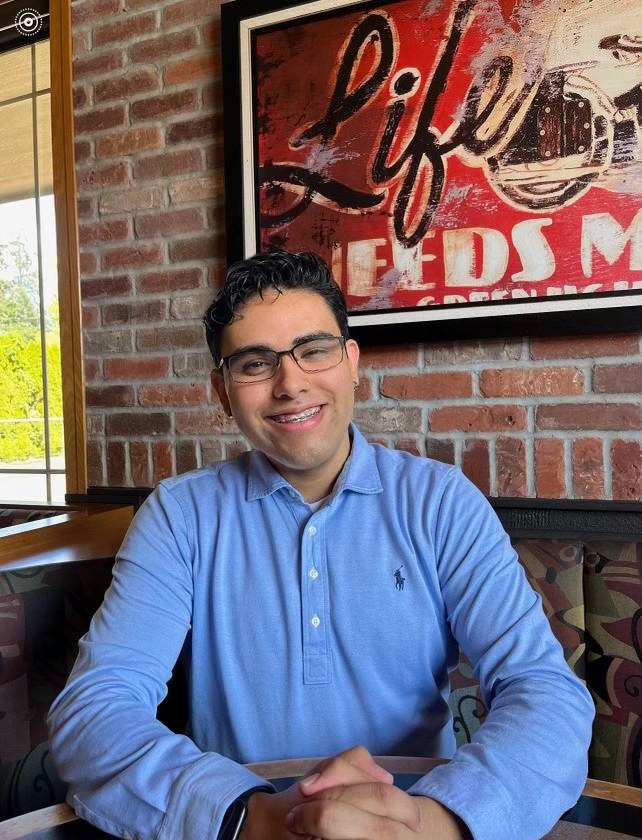 Henry E. Maldonado is a rising senior at the University of Washington Tacoma pursuing a Bachelors of Science in Biomedical Sciences with a minor in Environmental Studies on the Pre-Med track with aspirations of being a fetal surgeon. As a military child, resilience was a vital trait to personal growth and maintaining family unity, which put emphasis on the necessity to keep up with studies while appreciating the moment and the people in it. Outside of the classroom he is the President of the student-run organization Partners in Action to Transform Healthcare (PATH) and conducts environmental organic chemistry research with the Division Chair of Science and Math. Henry aims to achieve his M.D./Ph.D. then specialize in fetal medicine and eventually open his own practice to ensure that embryonic health is no longer in jeopardy and give as much reassurance to new and existing families. In his free time he enjoys spending quality family time through backyard barbeques and immersing himself around various natural surroundings across the Pacific Northwest.
Hi everyone! My name is Jalyn Wise. I am an Arts and Sciences major at Baltimore City Community college. I decided to attend Baltimore City Community college because I find the benefits of taking prerequisite courses before transferring to a four-year college cost-efficient and academically beneficial. While a full-time student, I currently work at Under Armour Contact Center as a Call center representative. I plan to transfer to a four-year college and major in Biology on a pre-medicine track. I aspired to be a doctor since a child. My advocacy to improve the Black maternal mortality rates drove my desire to pursue Obstetrics and Gynecology. One of my favorite quotes is by Michelle Obama, "Don't be afraid. Be focused. Be determined. Be hopeful. Be empowered." Outside of school, some of my interests are watching medical dramas such as Chicago Med, traveling, and spending time with my family and friends.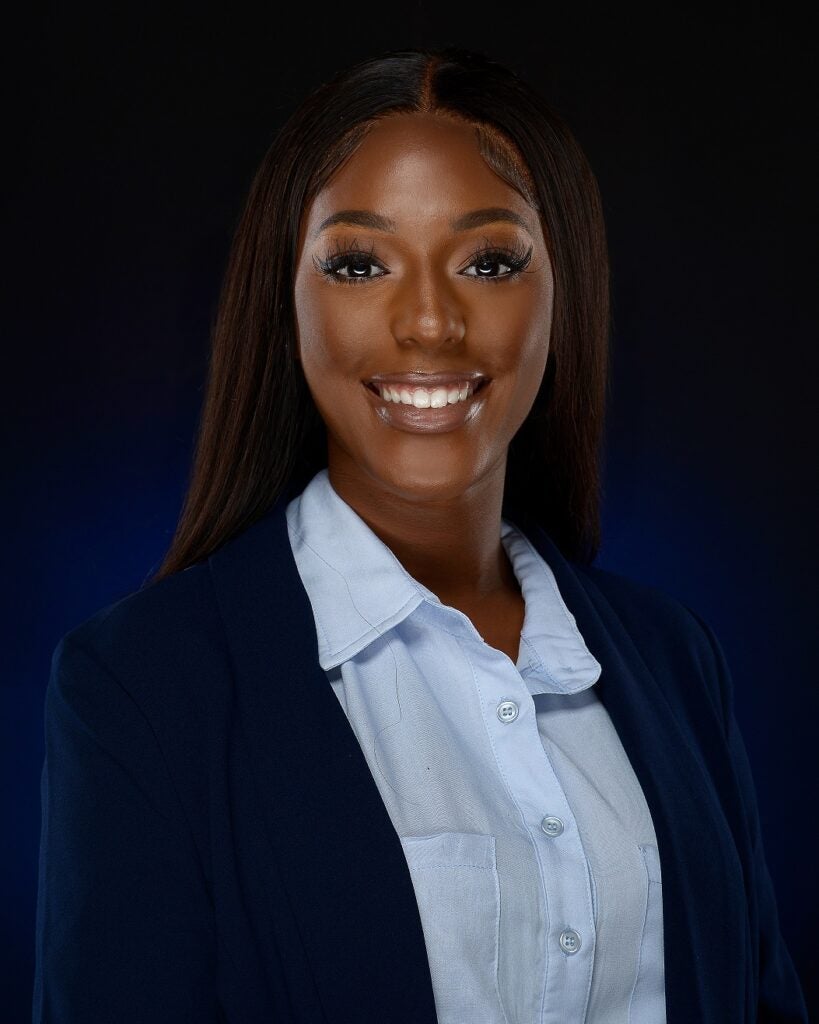 My name is Jaquesha Jefferson, and I attend the University of Central Florida, where I am pursuing my Bachelors' degree in Health Sciences on a Pre-Clinical track. I like to study epidemiology and public health related courses, as well as leadership courses that outline the correct and effective leadership techniques. I aspire to be a pediatrician, and also to open clinics across the nation in underserved communities. In both roles, I will educate and promote overall health and well-being,as these are the keys to a happy and healthy life. In my spare time, I enjoy spending time with my friends and family, and trying new restaurants and other events in Orlando. A fun fact about me is that I am obsessed with Crocs, and have over thirty pairs!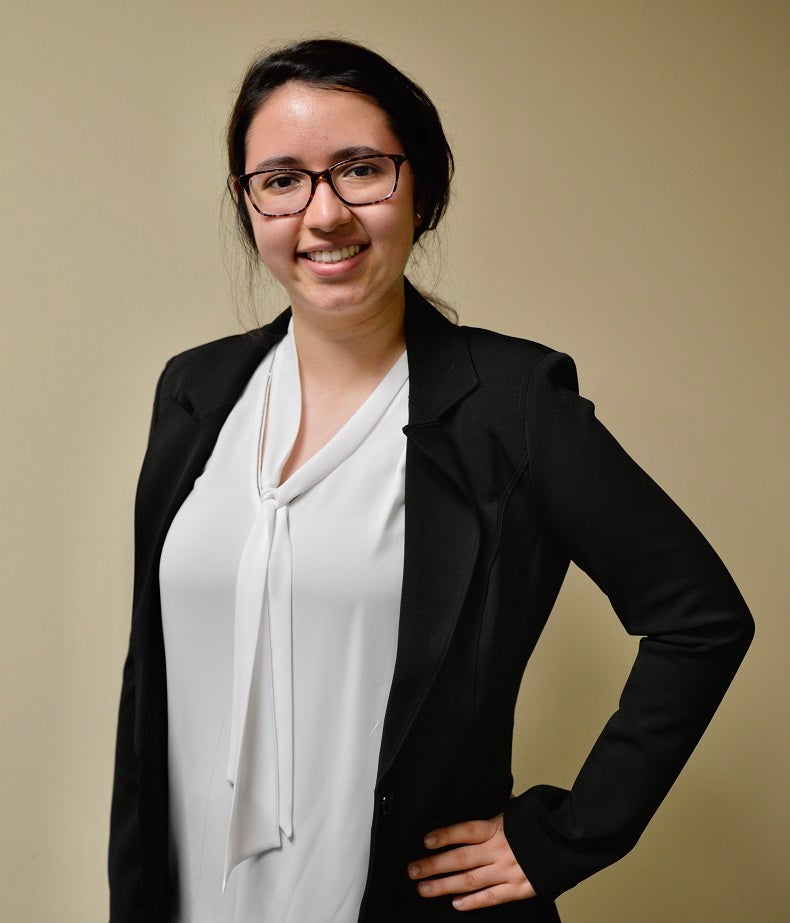 Hello everyone! My name is Julia Hakeem and I am a graduate from George Mason University and the Honors College with a B.S. Biology, Honors in Biology and Spanish minor. I aspire to become a trilingual pediatrician, addressing environmental health injustices and empowering the lives of those from underrepresented communities. I plan to connect my passion for the health of the environment, animals, and humans together with languages and building bridges through communication.
My commitment to the service of others inspires me to pursue a career in medicine. Some of my community engagements include participating as a student leader in Honors College Connects, a service program that partners students with local nonprofits in projects that provide value to the community. I also participate as a student leader helping to plan the Virginia Environmental Justice Summit, a conference that engages and unifies students from around the country in conversations about environmental injustices.
I strive each day to leave behind a footprint and impact others as a student activist, a clinical researcher, a Peer Academic Coach, a hospice volunteer, and a tutor for refugee students. In my free time, I love playing the violin with my little brother, biking, and spending time outdoors with my family.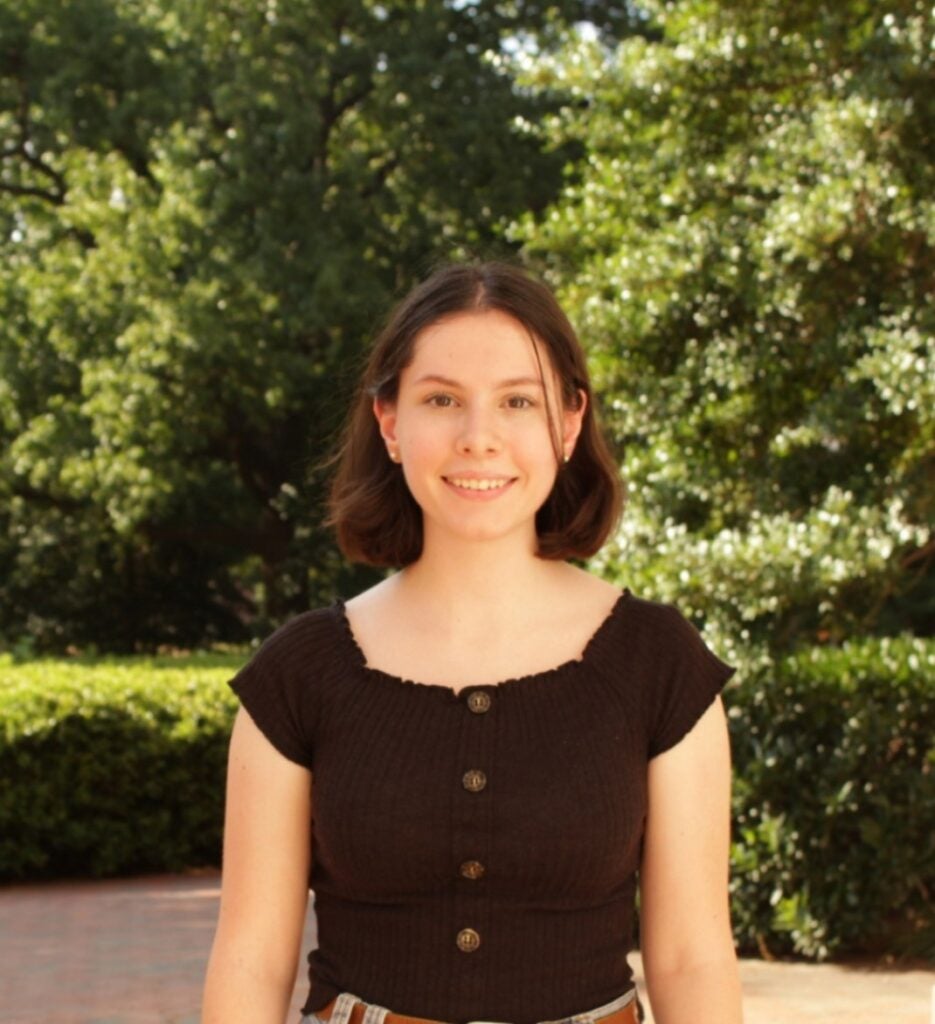 Kaitlyn is a rising Junior Attending Davidson College. She is on the pre-medical track, studying Biology and minoring in Public Health. After completing her undergraduate education, Kaitlyn plans to attend medical school. Her dream is to practice Emergency Medicine in a low-socioeconomic/underserved community in the United States. At Davidson, Kaitlyn was a devoted member of the FIRST Action Team, a selective, HHMI-funded organization that seeks to improve inclusive excellence in STEM at Davidson. Kaitlyn is also a MILE Student Advisor; in this role, she functions as a consultant to help Davidson staff/faculty gain insight to improve student experiences on campus. Outside of campus activities, Kaitlyn is a practicing EMT as well as the Captain of her town's Explorers program. She is currently part of a team that is conducting a government study on behavioral health, particularly addiction, such as opioid use disorder. Previously, she has conducted an independent ex-post facto study on the health effects of Redlining 50 years after the Fair Housing Act of 1968. In her free time, Kaitlyn enjoys the fine arts, including vocal performance and theater.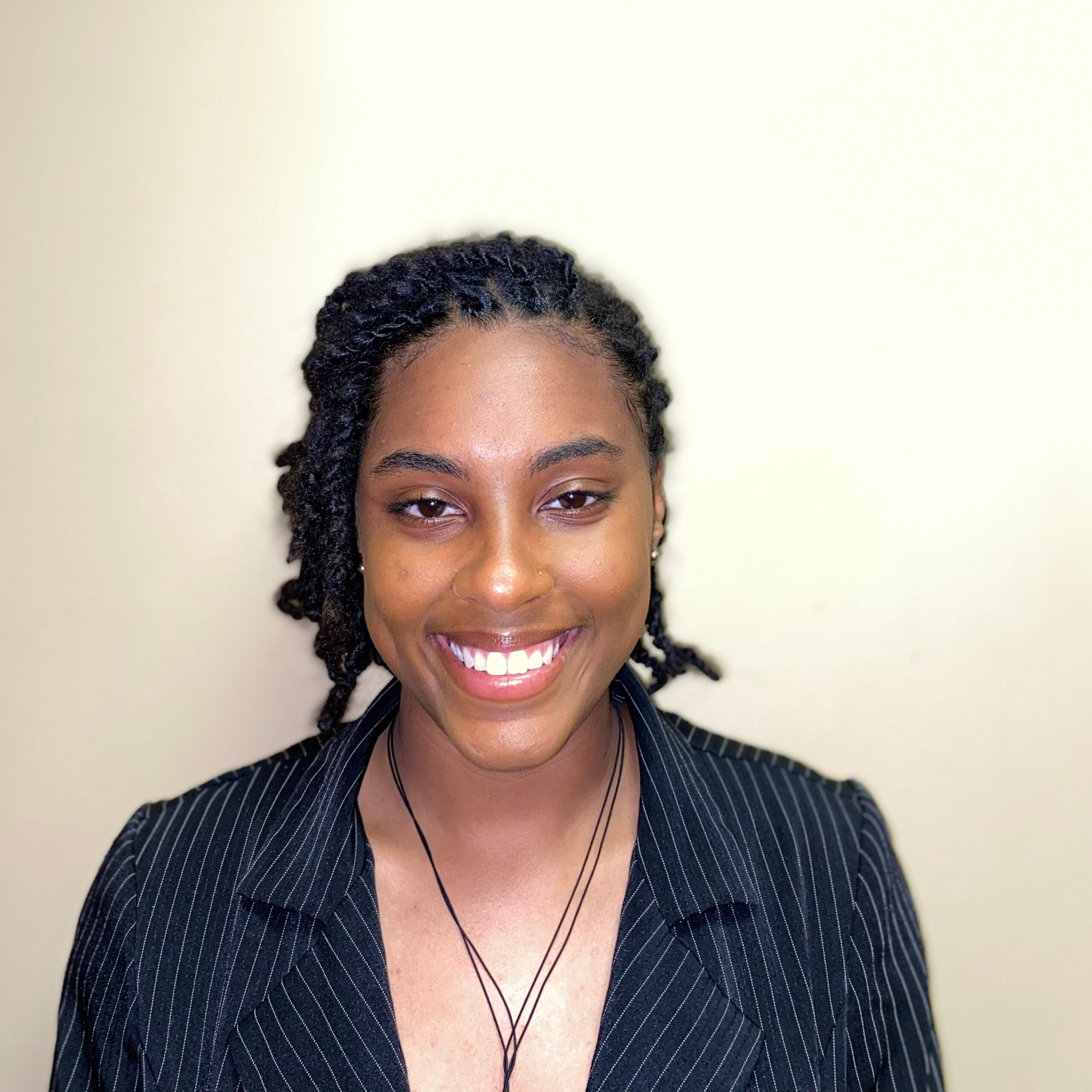 Kash'Mir Foley is a rising senior at Xavier University of Louisiana. She is on the pre-medical track, studying Biology with a double minor in Chemistry and Creative Writing. After completing her undergraduate degree, she aspires to attend medical school to become a surgeon whose career focuses on providing equitable resources and equal access to healthcare to all in need. In addition to this, she aspires to be a superb caregiver who provides the best care to every patient she encounters and the much needed awareness that all individuals need regarding healthcare. In her career and throughout her studies, she has been very prominent about making the world a much better place for everyone living in it. This has been a passion of hers for as long as she can remember as she has been immersed in the healthcare field for a multitude of years now. As a young girl, she committed her time to caring for ill individuals in her family, as she commits a vast majority of her time to doing now. She volunteers at various healthcare institutions such as Compassus Hospice, University Medical Center – New Orleans, and by working as a CareGiver with Home Instead, INC. As one can see, Kash'Mir is committed to making a change in the healthcare field and she strongly believes that the change begins with providing a helping hand. She truly lives by the saying that one tiny seed of faith can move mountains, in hopes to be one of these tiny seeds of faith that embarks a change in society. On campus, Kash'Mir spends her time advocating and spreading awareness as she is a Sexual Assault Prevention Health Educator and the community service chair of Zeta Phi Beta Sorority, Incorporated. In her free time, Kash'Mir enjoys reading, writing, laying on the beach and drinking boba tea.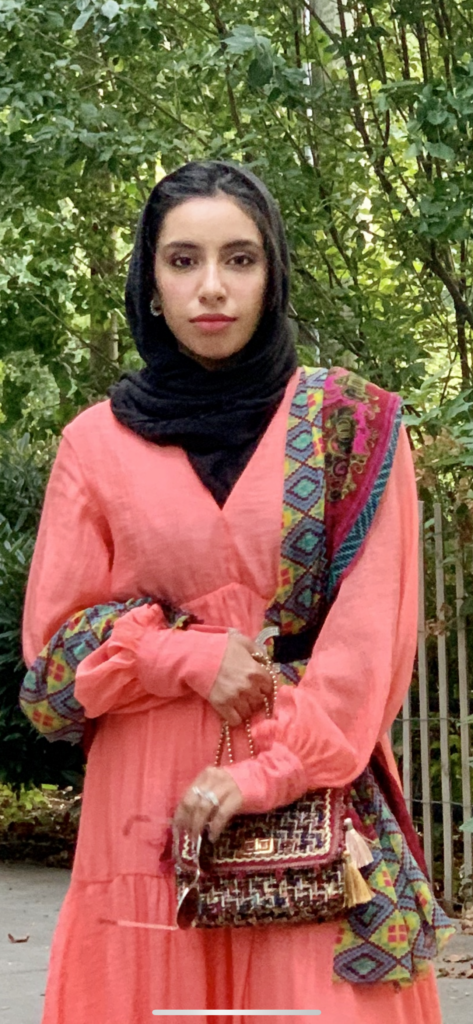 I am Kashf Qamar, currently a senior at CUNY Queens College with a major in Biology and a minor in health sciences. I intend to pursue a career in medicine to give back to the community by serving others as an MD. Being Muslim, it is essential to me to serve the human race, as I have been instructed to serve humanity in the Quran. Although the entire Quran is to be considered, I have personally chosen not to live outside the Quran and to pursue a career in medicine based on the Quranic verse that states, "whoever saves a life it is as thou he/she saved all of mankind." I hope to devote my life to healthcare and help people who need it, not just in the US, but all around the world. It is my ultimate goal to become a physician through the US military, as I am currently serving in it. Furthermore, I am currently doing research with Dr.Cathy Savage on cell-cell signaling. We study TGFβ-related cell signaling using the model organism C. elegans and study the genetics behind mutations that can occur in them. I am also the President of MAPS (Mintioty association of Premed Students) and the Secretary of FHA (Future healers of America). By leading these organizations, I have been able to help Pre-Health students develop awareness, enthusiasm, and passion for their undergraduate and medical studies while eliminating health disparities. Further, through my service in the military and my commitment to eliminating ethnic health disparities, I hope to become a voice for reason and change.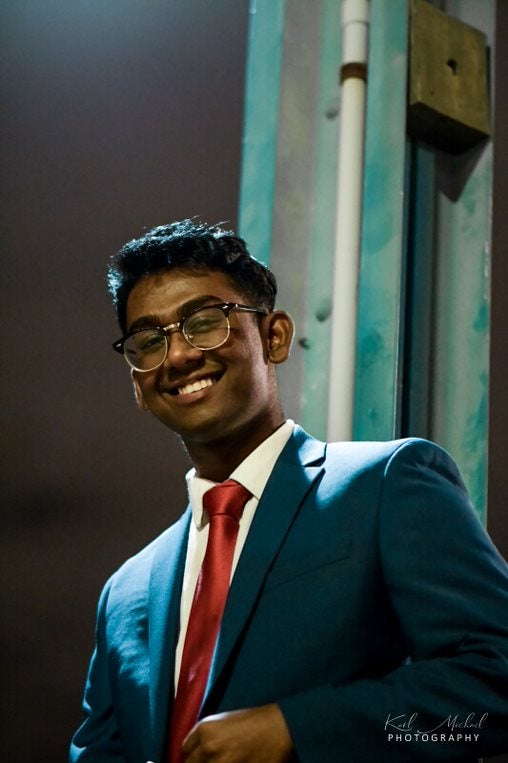 Keven Guruswamy is a rising sophomore at Prince George's Community College (PGCC), where he is majoring in biological sciences with plans to transfer and finish with Neuroscience at University of Maryland, Baltimore County (UMBC). As an immigrant, Keven plans to advocate for immigrants by relating to immigrants who are interested in Medicine and helping find opportunities for them. In addition, Keven wants to use his passion for music and technology to help serve his future patients. He plans to explore the specialties of Pediatric Neurosurgery, Dermatology, Emergency Medicine and Ophthalmology. Keven also plans to become a Captain in the Air Force Reserves by serving as a Surgeon alongside his future career. Outside of school, Keven is actively involved in his church and community. He serves as a Deputy Director for Pathfinders, an Audio-visual team leader for church services and has worked with his church's community center as a student volunteer to provide free groceries to over 1000 families during the pandemic. Keven is passionate about science and is currently working on a research paper focused on Communication in Tracheostomy patients at Johns Hopkins University School of Nursing. His favorite food is Biryani and he loves to cook it in his free time. Keven also likes to workout, read books, binge Crime shows & K-Drama, spend time with loved ones and volunteer in his church and community.
Having earned his B.S. in Biopsychology from the University of California, Santa Barbara (UCSB), Kevin is currently a post-baccalaureate student, with his studies focused in Cell and Molecular Biology alongside Public Health Sciences, while being involved in emergency medicine research as a clinical research associate at his local major hospital located within an underserved healthcare community. Additionally, he is a leader and tutor in the STEM department for Bakersfield College, the same community college he attended prior to transferring to UCSB, where he runs supplementary lectures for students studying the biological sciences and guides them in reaching their desired goals regarding transfer. In his free time, Kevin enjoys training in a variety of martial arts disciplines including: Brazilian Jiu-Jitsu, Boxing, Kickboxing, Muay Thai, and Tae Kwon Do. He also enjoys reading books on productivity, exploring podcasts on mental health advocacy, and is learning about videography/making digital content where he hopes to use it as a platform to share his pre-med journey and experience to help others pursuing the same path.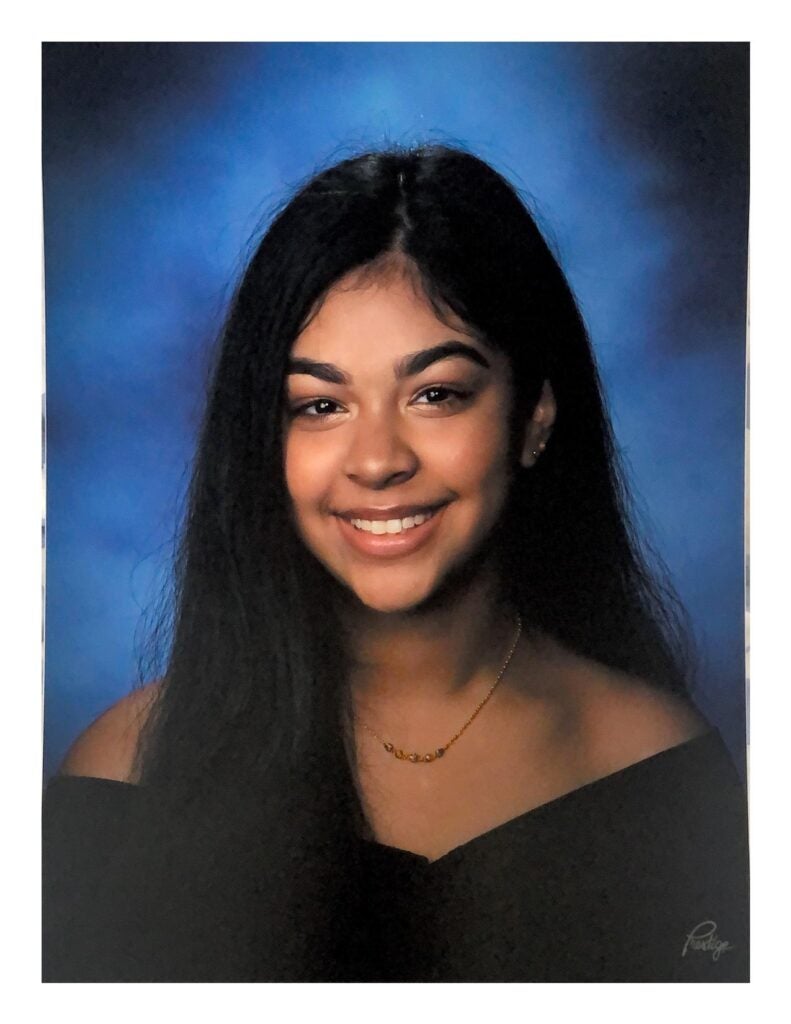 Hello, this is Meeha Bhuiyan! She is a first-generation Bengali American at George Mason University. She is going to be in her second year this upcoming semester and is majoring in Biology on the pre-medical track with a possibility of minoring in Global Health. Meeha was born in Alexandria, VA to Bengali Immigrants. Meeha hopes to become an inspiring pediatrician because her life motto is if the children are not healthy, what will become of the world's future? Ever since her trip back to Bangladesh in middle school, her driving force comes from seeing children similar to her age who were very malnourished and lacked medical resources. Meeha hopes to pursue an MPH after her undergraduate career while on the track to Medical school. Her hopes are to spread awareness and take more action on global health issues, such as children in poverty-stricken countries having access to health resources. Outside of academics, Meeha is learning to become more active with her community. She has started by being a Mason Kindness ambassador to spread positivity. As well as her active role in the Early Identification Program at Mason by being an Academic Success Mentor for first-generation college-bound high school students. Meeha is very devoted to her academic goals which have led her to figure out who personal Meeha is. She has been trying to find different hobbies in her spare time. She has played tennis for 5 years, is involved with her Muslim Community by volunteering at her local Masjid and loves spending time with her twin brother and dad! Meeha loves to diversify her music, she loves to listen to all types of music from around the globe. The genres she loves the most are Bollywood, K-pop, Jazz, and R&B. All in all, Meeha loves to learn and continues to grow in any way she can. She wants to become a productive member of society to the best of her abilities!
Melena Smith is a first-generation senior at George Mason University. They are currently studying Biology with a concentration in Biopsychology on the pre-medicine track. They are also pursuing a minor in Spanish. They enjoy studying neurosciences and how the brain works overall, as well as anatomy and physiology in general. Outside of school, they enjoy spending time with family and friends, cooking, and is currently learning to sew. They also wish to learn to garden once they find a bigger living space. Their career aspirations are to pursue medicine or to become a neuroscientist as an alternate option because of their interest in neurosciences. Some fun facts about Melena are they can play the cello, have a love for shoes (specifically Timberlands and Doc Martens), and love trying different cuisines from around the world. They are hardworking and are able to balance coursework and their jobs at the same time.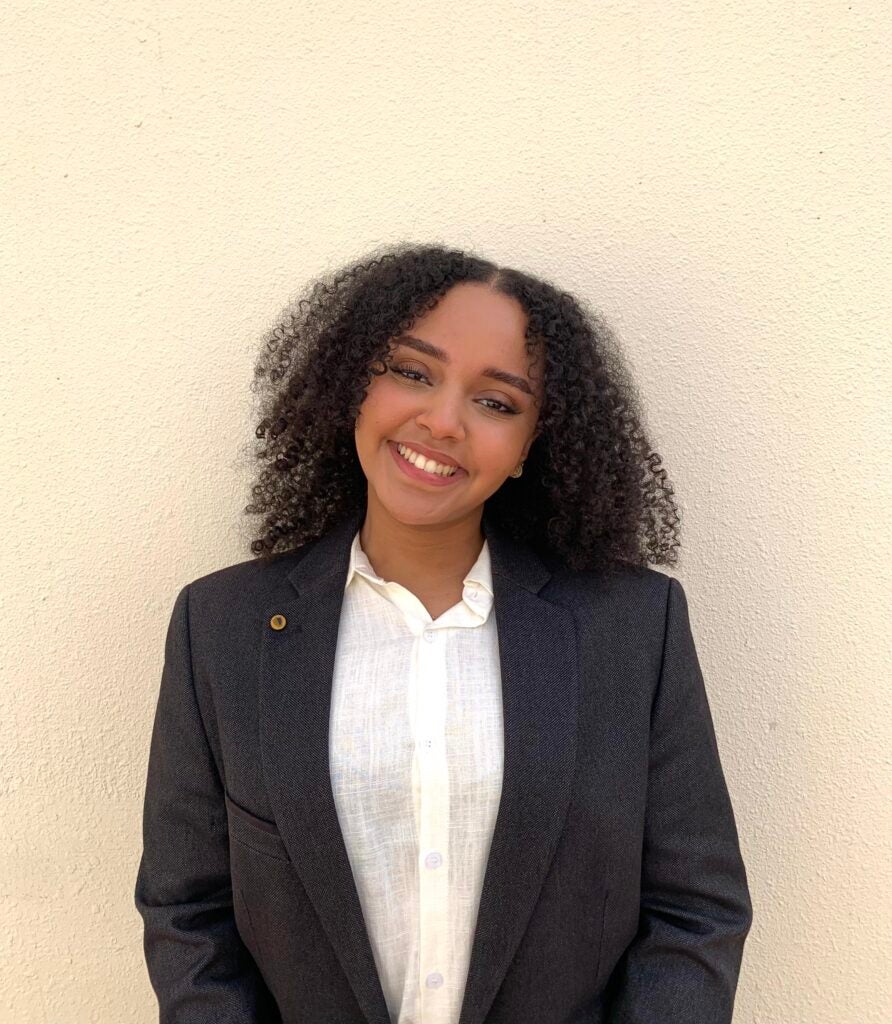 Meram is a rising sophomore at Howard University. She is studying Biology on the pre-medical track with a double minor in Chemistry and Computer Science. As the child of Ethiopian immigrants and a first-generation international student in the United States, Meram hopes to pursue a future career in the medical field. As a Howard University Achievers Scholar and a Phi Beta Kappa Gamma Locke Scholar, she hopes to embody the Howard University motto of 'Excellence in Truth and Service.' On campus, she is involved in several activities including the Howard University International Pals, the Ethiopian Eritrean Student Association, and the Health Professions Society. She is also an international ambassador and freshman mentor for The Mentorship Project, a non-profit organization that provides free college- counseling for underrepresented and underprivileged high school seniors. Born and raised in Jeddah, Saudi Arabia, Meram witnessed communities of people that looked like her and did not receive adequate healthcare. This manifested itself into a deep commitment to the service of underserved communities leading to her volunteer work at Taawun Medical Polyclinic, a clinic dedicated to serving the underresourced, predominantly Ethiopian communities in Riyadh, Saudi Arabia. After completing her undergraduate education, she hopes to attend medical school and help improve healthcare access to minority groups by bridging the health disparities gap. Meram's leisure time is often spent painting, exploring Washington, D.C. and enjoying the company of her friends, family and cat, Lilo.
I have recently graduated from Hunter College with a Bachelor of Arts in Chemistry (Specializing in Biochemistry) with minors in History and Sociology on the pre-med track. I will be embarking on my gap year post graduation to attain more professional and clinical experience. I would say that my interdisciplinary studies have expanded my world view and have provided me with the intersectional background that I hope to bring into healthcare. These classes have opened up my world view for example: taking into account one's SES (socioeconomic status) can provide clues about one's potential diagnoses. I am currently a pre-health mentor to freshman/sophomores which I find enriching, because as they are often first generation college students themselves, I encourage them to believe in themselves and I aim to build their confidence such that they feel safe in making pivotal choices early on in their career. I am currently an intern researching pediatric epilepsy to further integrate seizure monitoring tools for seizure detection/prediction in patients at greatest risk for complications. In terms of my career I aspire to become a pediatrician as the first years of children's life are pivotal therefore I want to be able to provide care such that the underserved population will not be at a disadvantage. As a first generation Guyanese-American, many in the community have a fear of Western medicine- due to it largely being underserved- and therefore I want to be able to effectively communicate for a healthy balance between the two. However, in order for the population to have that trust, there must be efforts to incorporate more diversity in healthcare to foster an inclusive environment. In the future, I would also like to participate in Doctors without Borders as I would like to take part in their humanitarian mission to aid those who have been affected severely by conflicts, disease etc. Some facts about me include; I like to travel, visit museums, and try different cuisines. Recently I have been trying to incorporate reading more into my daily routine. I also enjoy watching movies/foreign films on Netflix.
Nina Palivela is a rising junior who majors in Biological Sciences and is on the Pre-Med track. She has been attending Prince George's Community College (PGCC) for two years but will be transferring University of Maryland Baltimore County (UMBC) this fall. During her time at PGCC, she has been part of the National Society of Leadership and Success, the STEM Collegian Center, the Women of Wisdom Program, the Student Governance Association Street Team, and the Diversity, Equity, and Inclusion Committee. She is interested in various specialties such as obstetrics and gynecology, dermatology, neurosurgery, cardiothoracic surgery, and pediatrics. Nina is an outspoken advocate for mental health, equal access to healthcare, and crushing racism and sexism in healthcare. She hopes to serve underserved communities while spreading Christ's love to others. She is confident that, as an Indian immigrant woman, she will be able to relate to her patients and provide them with the care they require. Nina has been studying to become a Medical Scribe and has also been involved in a research project on communication in tracheostomy patients by John Hopkins University. She has greatly enjoyed Cellular and Molecular Biology, Human Anatomy & Physiology, and Pathophysiology. Outside of her academic life, she loves working out, listening to music, singing, dancing, watching Netflix, and spending time with her loved ones. Nina lives by this quote from the great Stan Lee: "With great power, comes great responsibility."
Padmini Sudhesh is a rising senior at George Mason University. She is majoring in Neuroscience with a pre-med track. Her love for neuroscience began when she read a book called "Phantoms in the Brain" by Dr. V. S. Ramachandran for her psychology class in high school. Her favorite hobby is dancing. She has been dancing since she can remember. She has performed over 10 types of dance forms. She is classically trained in baratanatyam. In high school, she was part of the step team. It was one of the best experiences she had. She loved being part of a team and enjoyed competing with them. Now at Mason, she is part of a competitive Bollywood fusion dance team called Mason Ke Rang. She is also their new competition chair. When she's not dancing, she loves playing the guitar, painting, making diys, making crafts, and reading. During high school, she and her classmates received superior rating for their guitar performance at Disney World. She hopes to be a neurosurgeon but is open to exploring other specialties. She aspires to be an advocate for the underrepresented as she can relate to them and hope to make a difference in the world.
Shirley is a rising junior at Washington University in St. Louis, studying Biology and Global Health on the pre-medical track. Born and raised in Newark, NJ to Guatemalan immigrants, she hopes to pursue a career in medicine and clinical research in order to help mitigate health disparities in the Hispanic/Latinx population. This past year, Shirley has worked as a research assistant in a lab that studies ovarian cancer progression and metastasis in patients. Outside of the laboratory, she volunteers as a Spanish Medical Interpreter at Casa de Salud, a medical clinic in the St. Louis area for the underserved. Shirley has also served as a peer mentor to first-years in their transition to WashU through Deneb STARS, a program for first-generation, low-income students on campus. Through these involvements, she has garnered a passion for giving back to the community, and she wishes to continue advocating for others as a physician one day. In her free time, Shirley enjoys running, listening to music, trying new boba shops, and spending time with family.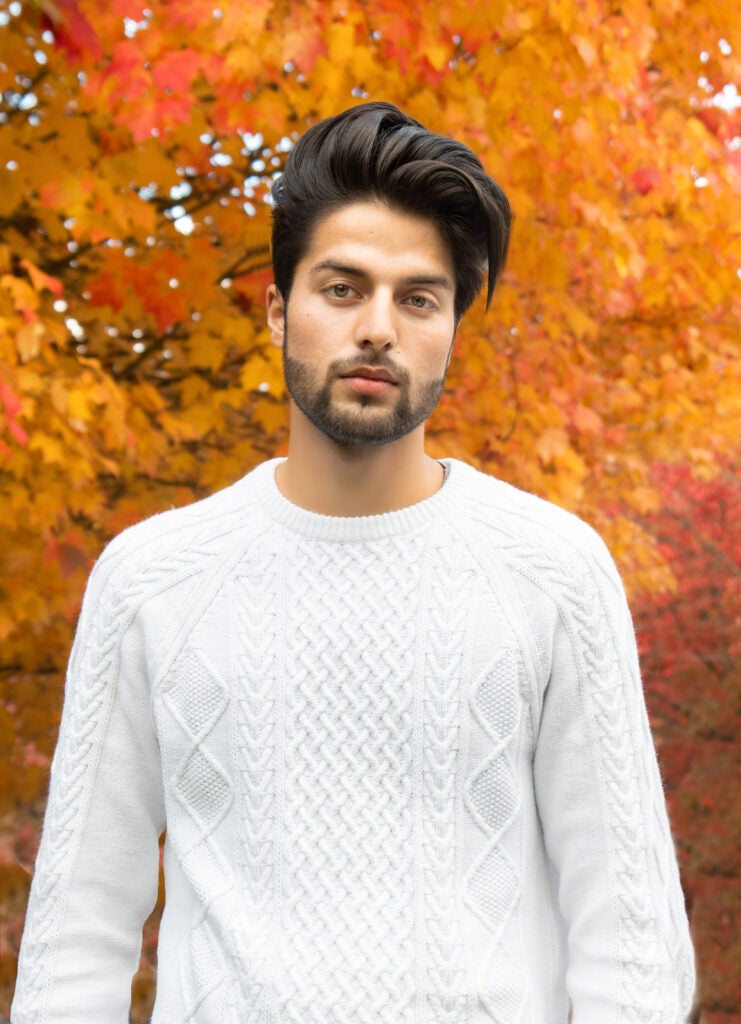 Hi everyone! My name is Suhail, it is the arabic name for the star Conopus (if you're into astronomy). I am from the valley of Kashmir, it is an illegally occupied region in the middle of India, Pakistan, and China. I attend Lewis & Clark College in Portland, OR. I am a double major in Biology and Psychology. I am aspiring to be a psychiatrist and work on the drug addiction crisis we face today. I love to take pictures, I have been doing it mostly as a hobby in the past years, but more recently have had the opportunity to work professionally. I love to go on hikes, camping trips, road trips, listening to music, and rabbits.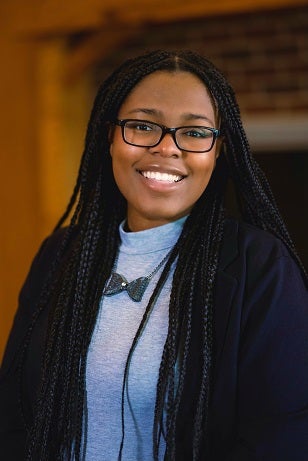 Tabitha Willis is a recent graduate of The Ohio State University where she studied Medical Anthropology and Biology. She was raised on the south side of Chicago and has deep research interest in public health and blending anthropology and evolutionary genetics. Outside of school Tabitha enjoys advocating for increasing diversity in STEM, writing fiction stories with minority female leads, singing ballads and exploring museum collections. She hopes to become a physician that not only betters the lives of her patients but also campaigns for policy change, elevates young voices and supports communities of color. As a student she has worked as a Nationwide Children's Hospital Emergency Medicine fellow, served on the founding team of a startup called ServUS, was appointed as a member of the Global Arts and Humanities Society of Fellows, and served as the Director of the Pay It Forward Service Cohort at her university where she planned large days of service in the Columbus community. In her personal life, Tabitha is a big coffee enthusiast, avid book reader, and a huge marvel fan but her favorite pastime as of late is spending time with her new puppy, Appa.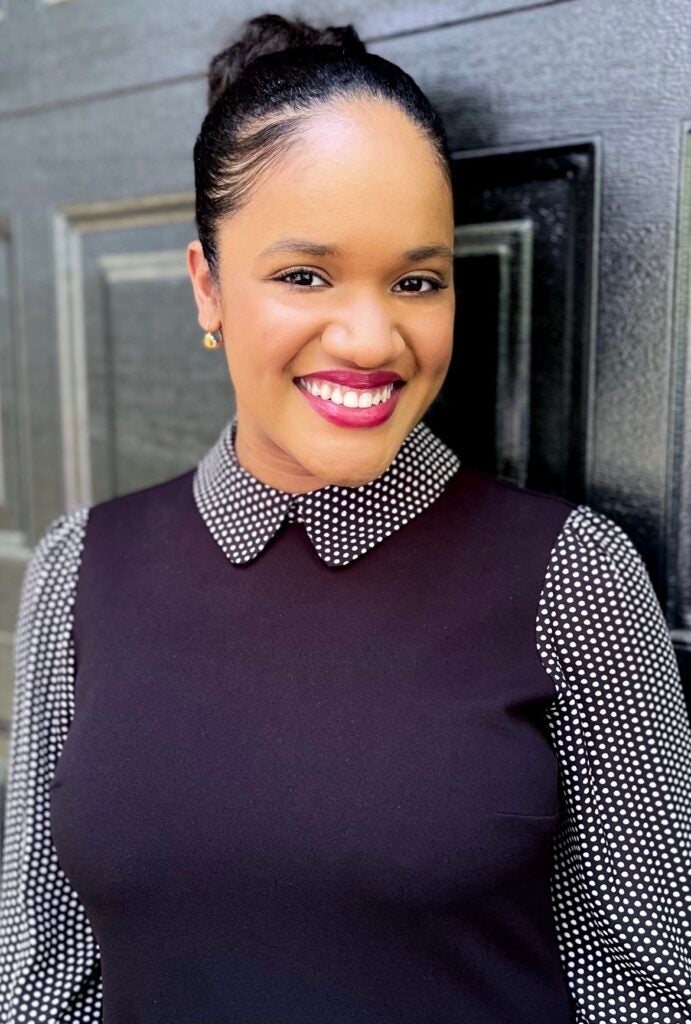 Taliah Brisard is a rising Junior attending Fordham University in the Bronx of New York City. Taliah majors in African American Studies with minors in Biological and French Studies while on the pre-med track. Her areas of academic interest represent a desire to cultivate a connection between health and humanity. A Fordham Loyola Scholar, Taliah is active in several clubs on campus, notably Fordham's Minority Association for Pre-Medical Students, as Designer-in-Chief of Fordham's student science magazine—BioMag, and as the Media Outreach Coordinator for Fordham's ecological research field station. She is also the President and Organizer of a local chapter of avocational organization, RESULTS, on campus. As a member of RESULTS, she has been able to push through several federal appropriation bills and other pieces of bipartisan legislation herself while working directly with her local congress representatives. Outside of schoolwork, Taliah also works at the University's ecological research field station conducting ongoing research on the local wildlife inhabiting Fordham. In the future, she hopes to open her own private practice caring for patients who are often overlooked and underserved. In her free time, Taliah is a curious explorer who enjoys meeting new people and getting to know local cultures. She loves to read, write prose, spend time with friends and family, and play tennis.
William Cox is a rising junior at Cornell University studying Biology and Society with a minor in Philosophy. The theme of his college plan focuses on understanding the human component in medical care. For this reason, he also is interested in psychology, specifically understanding social behaviors and interpersonal relationships. He hopes to use this knowledge towards becoming a medical professional, one that not only looks after his patients, but empowers them to look after themselves. His current focus involves addressing health disparity in his hometown of New York City. Aside from his focus on medicine, William also has an interest in ethics and writing, which he continues to cultivate during his time in college through various philosophy and writing classes. Outside of formal education, William is a science writer for the premier Cornell student run newspaper, The Cornell Daily Sun. He also enjoys exploring more creative outlets through ceramics, origami, and other hands-on endeavors such as painting and drawing. In the coming years, his biggest goals are to begin psychology research and establish a ceramics club at Cornell in hopes of inspiring others to tap into their creative elements regardless of their academic pursuits.
Y'vonne Antoine is a rising Senior at Tulane University. She is studying Communications on the Pre-Medical track in the College of Liberal Arts. Throughout Y'vonne's college tenure providing service to the New Orleans community has been one of the most important extracurriculars. She has succeeded through leading community service efforts with her local church, sorority, and school. On-Campus, she is a member of Tulane's Black Student Union, African American Women's Society, Waves for Warriors, Green Wave Ambassadors, and Tulane's Minority Association of Pre-Medical Students. She is a former member of Tulane's Official Dance Team Shockwave and just finished her rookie year as an NBA Dancer for the New Orleans Pelicans. She serves as the President of the Omicron Psi Chapter of Alpha Kappa Alpha Sorority, Incorporated, Vice President of Tours for Green Wave Ambassadors and Fundraising Chair of Tulane Minority Association of Pre-Medical Students. Y'vonne works as an Undergraduate Admissions Intern and Diversity Fellow for Tulane's Office of Undergraduate Admissions. Y'vonne's newly accepted position is a Newcomb Institute Reproductive Rights and Reproductive Health Internship. In this role she will have the opportunity to draft social media posts, research grant opportunities and help draft funding proposals. She is recognized as a Posse Scholar in the 8th cohort for the Tulane University New Orleans Posse Program. In her community she serves as the Head Coach and Choreographer for Haynes Academy for Advanced Studies Jackettes Dance Team, a Teen Engagement Volunteer for local magazine Geaux Girl, and a praise leader for her local church. In the future, Y'vonne aspires to get her masters in Health Informatics then go on to medical school to become an Internal or Family Medicine Hospitalist. Thereon, she will work towards owning a non-profit to help African American girls in New Orleans through the pre-medical application process.
Yahiry is a rising junior at DePauw University, majoring in Biochemistry on the pre-medical track, and is pursuing a minor in Studio Art. She aspires to become a physician, more specifically an orthopedic surgeon. She was born and raised in Brooklyn, New York and is a first-generation college student. One of her favorite hobbies involves going to the gym as it helps her take care of her mental health. One of her passions in life is addressing mental health disparities in low-income communities and advocating for mental health resources on her college campus. She hopes to address the lack of resources and attention provided to this urgent matter in low-income communities and in her culture as well. Her main goal is to become a part of the small percentage of Latinas in the medical field and working to address how to better help marginalized communities when working in the field. On her free time, Yahiry enjoys spending time with her family and doing family-oriented activities together.