GEMS Student Spotlight – Jai Won Jung, MD
Jai Won Jung, MD: GUSOM Matriculant, Class M2022!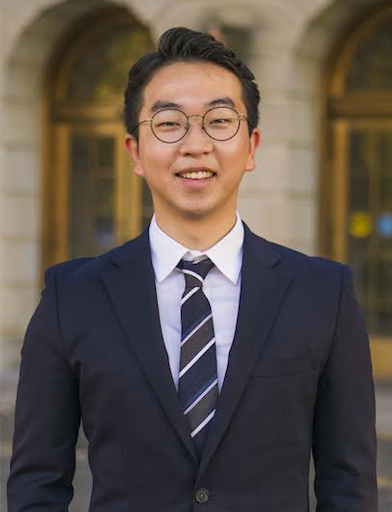 I am an average first generation immigrant living in the Nation of Immigrants. I immigrated to the United States when I was seven years old and I still remember seeing people that did not look like me speak a language that was not Korean for the first time. I did not know that this unfamiliar place would become my home at that time. Our family settled in a small city in California where I felt that my family did not fit in. Our family had a different culture, which contributed to the embarrassment I felt for my family. As I learned to speak English, I became the keystone to my family. I was needed all around the house. I was needed in signing a contract to our new home, contract to a new store my father was opening, and even simple things like going to the grocery store. At the time, it was irritating and frustrating that I was needed in all these places.
However, the irritation and frustration I felt did not last long. My grandmother was diagnosed with diabetes and a brain tumor. My grandfather had heart problems, which required him to get a pacemaker. I had to go with them to hospitals and clinics to translate for my grandparents. They sometimes would be regretful that they came to the States because they were not capable of doing things on their own. I did not know at the time, but my passion for becoming a doctor was seeded. This immigrant experience may sound cliché, but it was the experience that I had.
It was smooth sailing throughout my elementary, middle and high school. As I applied to universities my senior year of high school, it was then when I realized what kind of legal status I was in. I was not able to apply to some schools that I wanted to attend, but I was lucky enough to be accepted to University of California, Los Angeles. The undergraduate university application process made me realize that it might be a stretch for me to attend a medical school after completing my bachelor's degree. After doing some research, I found out that I was not qualified for most medical schools. As a DACA (Deferred Action Children Arrival) student I was limited to the medical schools I could apply to. My heart crushed. There were now large obstacles in my way if I wanted to even try and apply to a medical school. I still tried in college; however, it was not the same. I did volunteer work, did research and participated in many school's organizations; however, I could not get over the fact that I may not be able to become a doctor just because of my legal status. With this lingering in the back of my head, as well as a financial crisis that my family faced, I ended up doing not so well in my studies at UCLA.
During my junior year, I learned that a program called MANI (Military Accessions to the National Interest) opened up to students like me. This program grants United States citizenship for those who join the army. This program was a lifesaver. I took this opportunity after I graduated from UCLA and joined to become a United States soldier as an army reservist. As a reservist and a US citizen, I am able to apply and attend medical school while simultaneously serving my country. My dream of becoming a doctor in the country that I have lived for sixteen years feels more possible now than ever before.
Equally important, I have realized the significance of enriching my academic skill competencies for the rigors of medical education. I have looked for programs as soon as I got out of basic training that would help me enhance my academic skill competencies and found that GEMS (Georgetown University Experimental Medical Studies) was the program for me. Just by being in this program for a couple of months already, has helped me change the way I study and learn. Not only do I see myself enhancing academically, I learned how to talk and present more professionally in front of people. These changes are still in progress with the support from Dean Taylor and Dr. Kaingo and I believe that I will continue to grow throughout this program. I have seen many GEMS alumni that were in the same shoes as I, come and share their life stories before and after GEMS. I hope to do the same and motivate students pursuing medicine, as I become a physician.
I have seen the healthcare industry in the eyes of the powerless and the disadvantaged. I saw firsthand how the words of a doctor could make or break a person's life. By experiencing many doctors with my grandparents, I have seen the importance of cura personalis. From what I have experienced so far, GEMS teaches all the traits of cura personalis, and since I am in GEMS I will learn and carry these traits as I strive in becoming a physician.