OSLAA Team + Contact Information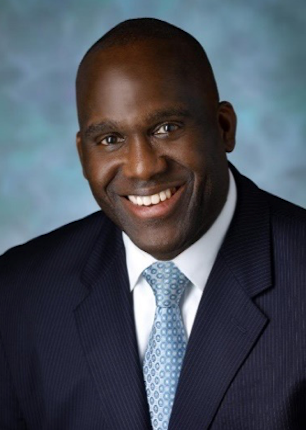 David Leon Taylor, M.Ed.
Senior Associate Dean for Student Learning
David.Taylor@georgetown.edu
"Investing in the success of others nurtures a legacy of servant-oriented leadership."
David Taylor joined the Georgetown University School of Medicine family in July 1990. In his role as the Senior Associate Dean for Student Learning, Dean Taylor is responsible for initiatives that promote the retention and advancement of medical students through the four-year curriculum. He utilizes knowledge and skills in educational philosophy and research, student and instructor interrelationships, advising and counseling, and learning and study strategies to implement academic support services essential to students' academic success, the medical education mission and the quality of the learning experience.
Dean Taylor is also the Director of the Georgetown Experimental Medical Studies (GEMS) program, which targets underrepresented and disadvantaged students aspiring to the profession of medicine. GEMS serve as a rich network of future medical students in support of Georgetown's commitment to diversity in the health professions. Essential educational services include supplemental instruction in anatomy, biochemistry and physiology, and other structured activities designed to enhance the knowledge, skills and academic outcomes for these promising students. To date, 504 GEMS alumni are practicing physicians, with 72 medical students enrolled in U.S. Allopathic Schools of Medicine, and 224 GEMS Alumni contributing expertise in other health careers.
Dean Taylor is the recipient of multiple awards including the Mayoral Proclamation of Excellence (2017) for medical education programs in service to the residents of the District of Columbia; and, Georgetown University's Presidential Excellence Award (2015) for outstanding service to the School of Medicine.
Michael Terao, M.D., M.Ed.
Director of Student Learning
mat312@georgetown.edu
Michael Terao is the Director of Student Learning with the Office of Student Learning at the Georgetown University School of Medicine, and is a per diem pediatric hematology/oncology hospitalist at St. Jude Children's Research Hospital. He received his MD from the Eastern Virginia School of Medicine, completed pediatric residency at UCSF Benioff Children's Hospital Oakland, served as chief resident at the Morehouse School of Medicine Pediatric Residency, completed pediatric hematology/oncology fellowship at St. Jude Children's Research Hospital, and completed his Master of Education in the Health Professions from the Johns Hopkins University School of Education. He was the recipient of the 2019 American Society of Pediatric Hematology/Oncology Clinician Educator Award. His primary interest is providing academic support to learners in both undergraduate and graduate medical education who struggle with high stakes multiple choice question examinations.