David Leon Taylor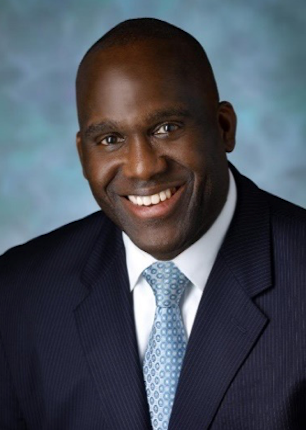 "Investing in the success of others nurtures and sustains a legacy of servant oriented leadership."
David Taylor joined the Georgetown University School of Medicine family in July 1990. In his role as the Senior Associate Dean for Student Learning, Dean Taylor is responsible for initiatives that promote the retention and advancement of medical students through the four year curriculum. He utilizes knowledge and skills in educational philosophy and research, student and instructor interrelationships, advising and counseling, and learning and study strategies to implement academic support services essential to students' academic success, the medical education mission and the quality of the learning experience.
Dean Taylor teaches and mentors students enrolled in the Georgetown Experimental Medical Studies (GEMS) program, which targets underrepresented and disadvantaged students. GEMS serves as a rich, viable pool of future medical students in support of Georgetown's commitment to diversity in the health professions. Essential educational services include supplemental instruction in anatomy, biochemistry and physiology, and other structured activities designed to enhance the knowledge, skills and academic outcomes for these promising students.
Dean Taylor is a Member of the Subcommittee on Evaluation and Assessment; Member, Sub-Committee on Students, Liaison Committee on Medical Education Accreditation; Member, Medical Student Life Advisory Committee; Member, GEMS Academic Advisory and Admissions Committee; Member, Curriculum Innovation Committee; Pre-Clinical Advisor to freshman and sophomore medical students; Careers in Medicine Advisor to junior and senior medical students; and, Facilitator, Study Skills & Learning Strategies Workshop for USMLE, Step 1 and Step 2 CK.
Dean Taylor received a Bachelor of Science in Biology from Howard University in 1986, and completed the pre-clinical curriculum at the Howard University College of Medicine from 1986-1988. He obtained the Master of Education from George Mason University in 2008. Prior to Georgetown University, Dean Taylor served as Manager of Patient Enrollment for National Clinical Research Centers, Inc.
Recipient of:
President's Excellence Award (2015) for performance that has clearly demonstrated a commitment to excellence — above and beyond the normal requirements of the position — inspiring excellence in others worthy of special recognition.
John C. Rose Award (2009, 2011) for outstanding service to the Georgetown University School of Medicine.
Crystal Award (2004, 2007, 2008, 2010, 2012) for extraordinary support and commitment to the students of Georgetown University School of Medicine.
Diamond Award (2014, 2015) for excellence in medical student advising and support.
Arthur Hoyte, MD Award (2001, 2009) for commitment to diversity and minority student development.
NAMME-NE Director's Award (2002)
NAMME-NE Distinguished Service Award (2008)