Karen Quan from First Generation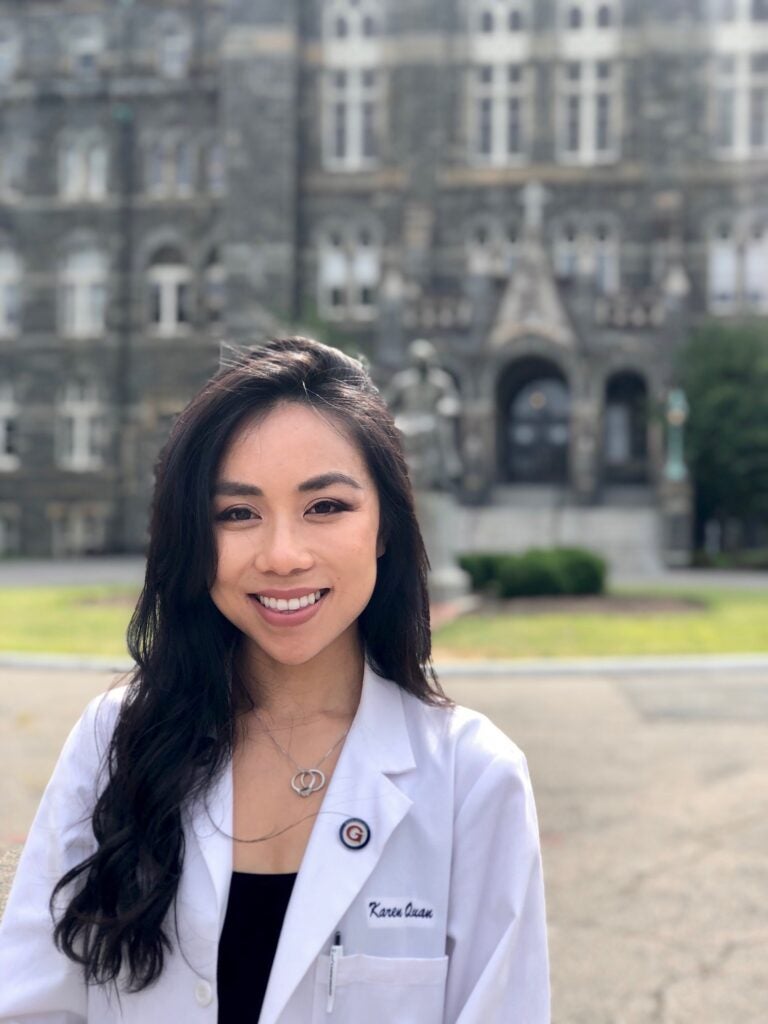 Our next spotlight is on Karen Quan, one of the student leaders of First Generation.
While Karen always knew she liked science in undergrad, she had been thinking about going into a career in research. Her interest in medicine peaked during her senior year when she took on a clinical internship at a hospital. "I really loved seeing the way that the doctors interacted with their patients and that got me interested in having patients myself one day. Taking care of them and being the person that has the answers for my patients and the people who depend on me really interested me."
When Karen started to look for organizations to join during her first year of medical school, the supportive and understanding community she found within First Gen stood out to her. "A lot of students have parents who are physicians and so seeing a community that really understood the struggles that you have, like figuring out what classes to take or what rotations look like, really helps." In addition to getting help from other medical students, First Gen pairs each member to a first-generation doctor with similar interests. Karen really enjoys this program and hopes it continues to grow. However, Karen noted that "there are way more people who have family in medicine or who have experience in medicine compared to people who don't, so even finding physician mentors who are first-generation is very difficult." Nevertheless, Karen is optimistic about the future of First Gen and is excited to see it develop.
When asked how she finds the time to balance everything, Karen said that even though medical seems to have much higher stakes, she had to learn how to be okay with failure. "I think basically having the understanding that it's okay to fail at something really made balance easier." While medical school is stressful, Karen advises incoming students to focus on how exciting and incredible medicine is. "As hard as medical school is, it's so fun. You learn about so many crazy things, and when things start to piece together that's when you realize how amazing the human body and medicine are. It is crazy to see how far we have come and how much more we can do…that's something to look forward to."