Nayeem Nasher from the DACA and Undocumented Awareness Group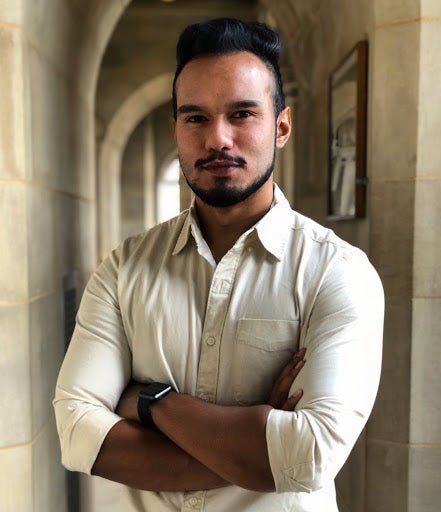 Our next #HumansofGUSOM spotlight is on Nayeem Nasher, a student leader of Georgetown's DACA (Deferred Action for Childhood Arrivals) and Undocumented Awareness Group. Being the second DACA student to have been accepted into GUSOM encapsulates Nayeem's pioneering spirit. Nayeem, a biomedical major in both highschool and college, realized he had a knack for science early on and appreciates medicine for its ability to use science to help others. He had chosen Georgetown for the support he felt he would receive at the university and the unparalleled opportunities present in DC.
During his time at Georgetown, Nayeem describes Trump's call to end the DACA program, which provides legal protections to over 800 thousand people, as his saddest moment. He felt like his "world turned upside down." Despite the devastating announcement, Nayeem aimed to make the best of the situation and bring about change. He contacted his professors and worked with students to champion a letter writing campaign and helped hand deliver these letters in support of continuing DACA to congressional offices. The moment in which the Supreme Court upheld DACA became Nayeem's happiest and proudest moment at Georgetown.
Building on all of the great work he has done, he also helped incorporate undocumented student awareness into orientation, helping incoming MS1s gain awareness of the issue. He states that his organization is meant to cultivate safe spaces for those who have undocumented loved ones or those who are undocumented themselves to talk and share stories. Nayeem's main goal was to help establish a support system meant to emphasize to students that they are not alone, a feeling Nayeem himself felt when he first arrived at Georgetown. As he moves on to residency, he hopes that other student leaders in the organization can continue building upon the great work they have accomplished so far at Georgetown.