Sara Torres from the DACA and Undocumented Awareness Group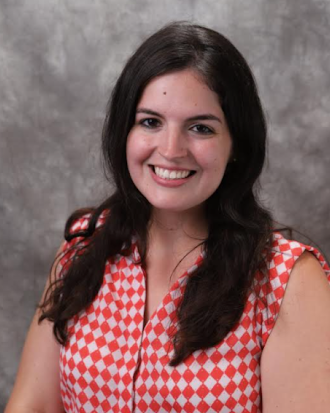 Our next spotlight is on Sara Torres, one of the student leaders of DACA (Deferred Action for Childhood Arrivals) and Undocumented Awareness Group.
Sara's personal journey towards medicine began as she acted as her parents' interpreter while growing up in Newark, NJ. Through this role as a child interpreter, which she describes as both an honor and a burden, Sara found a passion for creating an equitable healthcare system. Part of creating an equitable system is acknowledging the important role of including different identities in creating a healthy environment, a concept which Sara says ODEI encapsulated. Sara notes that the presence of ODEI attracted her to Georgetown.
After arriving at Georgetown, her passion for making vulnerable voices be heard encouraged Sara to get involved with GUSOM Medical Spanish Club through Georgetown's Latino Medical Student Association, an organization which she also helped found. As a part of the Medical Spanish Club she even helped facilitate a "How to Speak with a Patient in Spanish and Take their History" guide.
As a first generation student, Sara's advice to incoming students is to ask for help and rise above academic challenges. She discusses her own academic challenges and emphasizes the happiness she felt when she called her grandma after she had managed to use the resources around her to learn from her shortcomings. Given the work she does with DACA and Undocumented Awareness Group, Sara suggests the importance of safe spaces and advises incoming students to find avenues that connect them to home when they come to Georgetown, whether that be through a DC restaurant or a music playlist.
For the future, Sara and her team are working on potentially increasing DACA and Undocumented Awareness Group's presence on main campus, encapsulating Georgetown's ideals of community service.