Graduating Students & Alumni
We hope to stay in touch with our GUSOM alumni. As you prepare to graduate, please review the following information. If you would like to give back to future Hoyas, please see the following opportunities to serve GUSOM.
You're graduating! What's next?
Budgeting: View some budgeting basics to begin planning for residency. Additionally, the Budget Worksheet for Residents may be a useful tool.
Loan Repayment: The AAMC details repayment plans for federal student loans. Plans vary from traditional to income-driven repayment. View further information via the link here.
Relocation loans: Considering a relocation loan for residency? Learn more about if this loan is right for you here.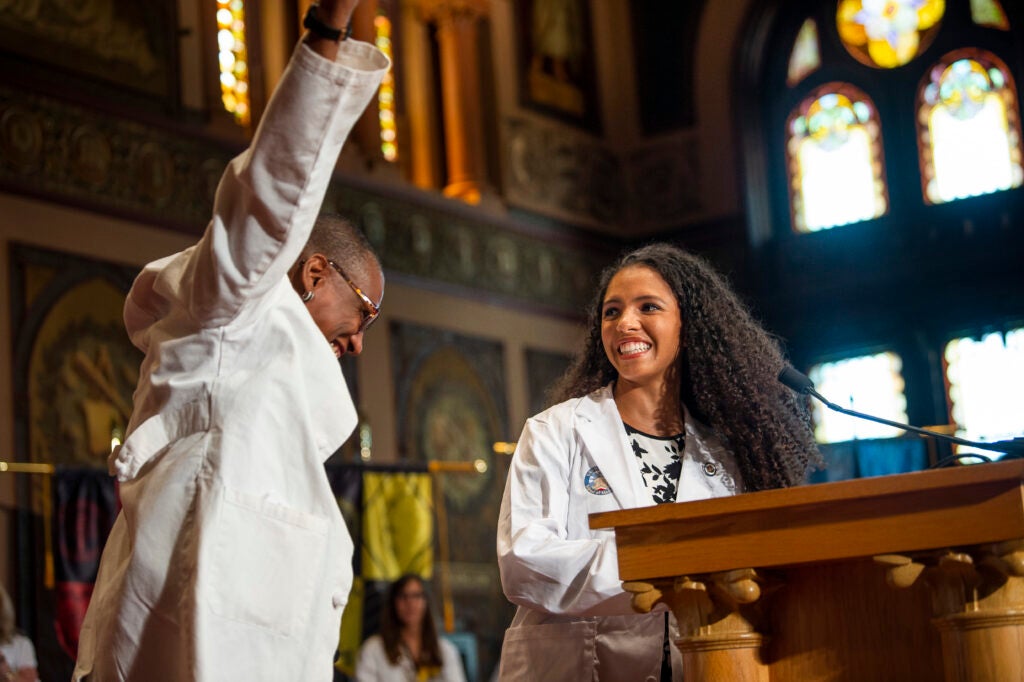 For Alumni
Looking to connect with GUSOM as alumni?
Volunteer to serve as an interviewer for our upcoming admissions cycle. The Office of Admissions and Financial Aid uses GUSOM alumni to interview medical school applicants. If you are interested in being an interviewer, please email medicaladmissions@georgetown.edu
Join the Medical Alumni association. Their website shows volunteer opportunities, quarterly newsletters, reunions and alumni spotlights. Contact them at gumcengagement@georgetown.edu or call 202-687-6673.