Innovation Associate Program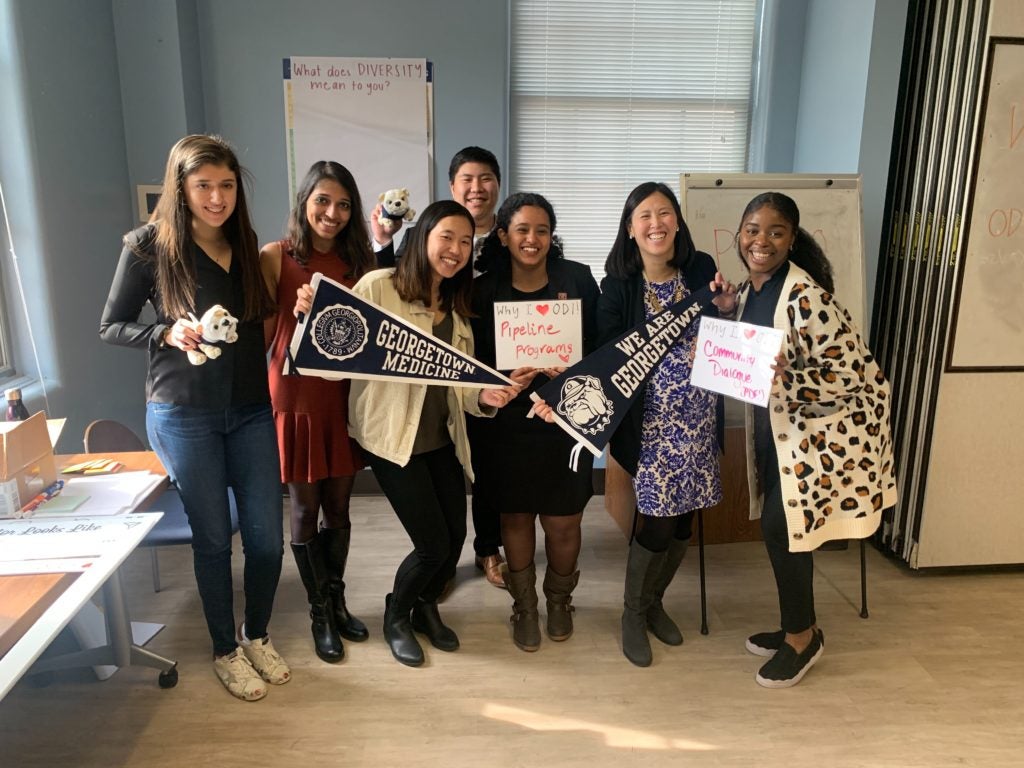 We are a fast-paced, start-up styled team consisting of undergraduate, graduate, and recent graduates from all disciplines implementing design thinking and entrepreneurial efforts to shape inclusion initiatives at the Georgetown University School of Medicine.
When applying as an associate at our office you must select from one of the three positions specified below:
Volunteers
Unpaid/ academic credit
Collaborate with a dynamic team
Produce exploratory memos outlining potential diversity initiatives
Implement programs to support our robust diversity strategy
6-10 Hours/Week
One semester commitment
Course Credit
Associates
Lead team members in strategy execution
Produce actionable, research based memos
Research, Design, and oversee long term projects
12-20 Hours/Week
One semester commitment
Course Credit
Summer Associates
Adapt innovation strategies to GUSOM
Initiate and monitor new programs in a fast paced environment
Coordinate efforts to expand ODI programming
30-40 Hours/Week
10 week commitment
Compensations: $14.00 per hour (June-July), $15.00 per hour (July-August)
We are looking for candidates in the following disciplines:
Video/Photography
Business/Finance
Coding
Public Policy
Law
Education
Fall 2022 Program Dates: September 6, 2022 – December 16, 2022
View More Information About the Program
Core Values
Innovation
Work within constraints to create solutions. Risk-taking and new approaches are encouraged.
Versatility
Balance short and long term projects. Interact with deans, faculty, and students.
Adaptability
Manage projects in various fields and collaborate both individually and on a team.
Initiation
Launch and manage all aspects of a project. Stay accountable and troubleshoot arising issues.
Consciousness
Operate in an inclusive environment. Make efforts to understand the complex intersections of identity.
---
Associate Reflections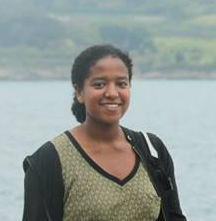 Sarah Gutema, Fellow Harvard University (College)
I began working as a fellow during my semester off from college. I expected to learn about the intersections of diversity, medicine, and the academia, but I have gained significantly more. I had the opportunity to host large-scale events, interview medical faculty, and design policy changes. I was able to develop versatile skillsets in addition to exploring issues I am passionate about. Dean Cheng is as excited to see the fellows grow as she is to see this new office take shape. She assigned me projects that forced me to cultivate my areas of weakness. If you want to drive change within yourself and the Georgetown Medical Community, I encourage you to apply.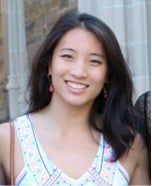 Olivia Chan: Summer Associate, Princeton University (College)
My associate position at the Office of Diversity and Inclusion has allowed me to explore my own identity as well as understand others'. I have explored issues of underrepresented students through my work, and as a result, I have been able to better understand how my identity has shaped my own trajectory. As a first-generation minority college student, this opportunity has been invaluable because it has allowed for self-exploration and personal development. Along with the personal aspect, the office has helped me refine my writing, research, critical thinking, and professional skills. I have enjoyed every second because I am extremely passionate and genuinely interested in each project, and I have been immersed in an environment that simultaneously challenges and propels me forward. Joining the ODI office was a great decision, and the experience I've had here will surely stay with me long after I leave Georgetown.
Joshua De Los Santos: Intern, Georgetown University (College)
The Office of Diversity and Inclusion has been the most rewarding position I have ever been a part of. I began my position as an intern in spring 2016 with intentions to grow and join a team that was open minded and socially aware, and what I received in return was much more. The office has challenged me mentally and has built my professional skills while allowing me to explore creative and thought provoking projects with autonomy. My passion for medicine began to spread and grow in the area of health disparities where so many people are undeserved and lack basic resources, most communities being Black or Latino. As an Afro-Latino Pre-Med First-Generation student, this really struck home, making it the focus of my work. The dynamics within the office have helped prepare me for my future career goals in medicine and health disparities through exposure and critical thinking. I am grateful for having the opportunity to work in the Office of Diversity and Inclusion. I would tell anyone who is interested to please apply and take advantage of all this internship has offer because it will have a lasting impact.
Fall/Spring Associates Profiles
Obianama Okani
Obianama Okani, is a junior at Georgetown University. She is a Biology major, on the pre-med track. Her long term goals are to become a family physician, deliver affordable health care to underserved communities, and continue that effort by opening a well-rounded health center. She also has interests outside the health care field. As Vice President of the African Society of Georgetown and founder of AfroMovez African Dance Team, Obianama enjoys celebrating her culture on campus through different means.
Reginald Boateng
Reggie Boateng is a senior at Georgetown University. He is majoring in Biology of Global Health while on the premed track. He is from the suburban town called Pennsauken in the great state of New Jersey. Reggie has been involved in many programs on the undergrad campus aimed towards providing support for marginalized and underrepresented groups on campus and in the greater DC area. He is excited to utilize his previous experience to assist his work on at the Office of Diversity and Inclusion at the medical school. Reggie is currently conducting educational research to hopefully provide an analysis on the teaching methods that work best in DC public school classrooms and an assessment on the issues that may contribute to poor student performance. As a potential medical school matriculant, he hopes to pursue the medical educational research track to broaden his knowledge on academic medicine and education. In his free time, Reggie enjoys watching Netflix, trying new foods, and perfecting his stand-up comedy skills.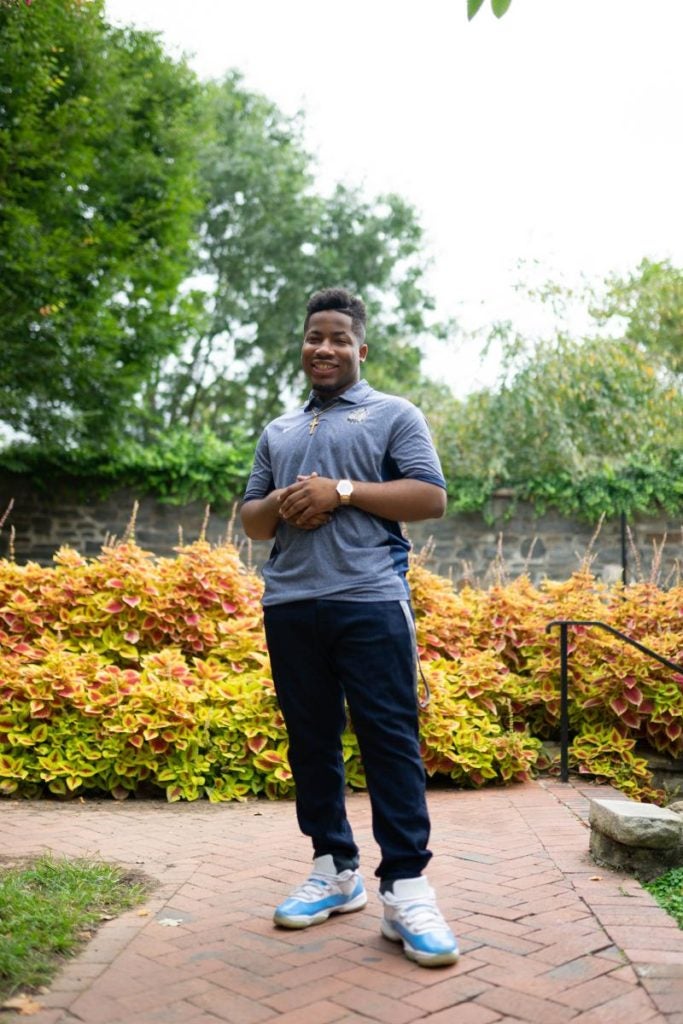 Jamyson Smith
Jamyson Smith is from Myrtle Beach, South Carolina, a freshman at Georgetown University who plans to change majors to Anthropology and Psychology. He is a pre-med student and is really proud to be an involved black student on campus. Jamyson lives by the mantra, "Live for the betterment of others." He plans to go to medical school but is honestly not too sure which direction he wants to go after that — however, when he does become a doctor, Jamyson wants to participate in Doctors Without Borders. Outside of his work at ODI, Jamyson is the freshman representative for the Georgetown University Minority Association of Pre-Health Students and a senator on the Student Association. Catch Jamsyon playing Fortnite instead of doing homework!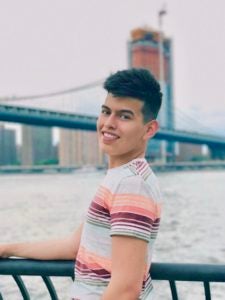 David Perez
David is a junior in the College. He is a first generation student, double majoring in Sociology and Spanish that intends on becoming a general practitioner to help those who lack documentation, income and language ability. As someone who is at an intersection of multiple minority identities, he has long recognized the importance of cultural competency in the medical field—drawn to the program for this very reason. Among all things, David regards himself as optimistic— as someone who chooses to see the good in everything. Years from now, he hopes that others bear witness to the fact that "success is sweeter when the odds are not in your favor."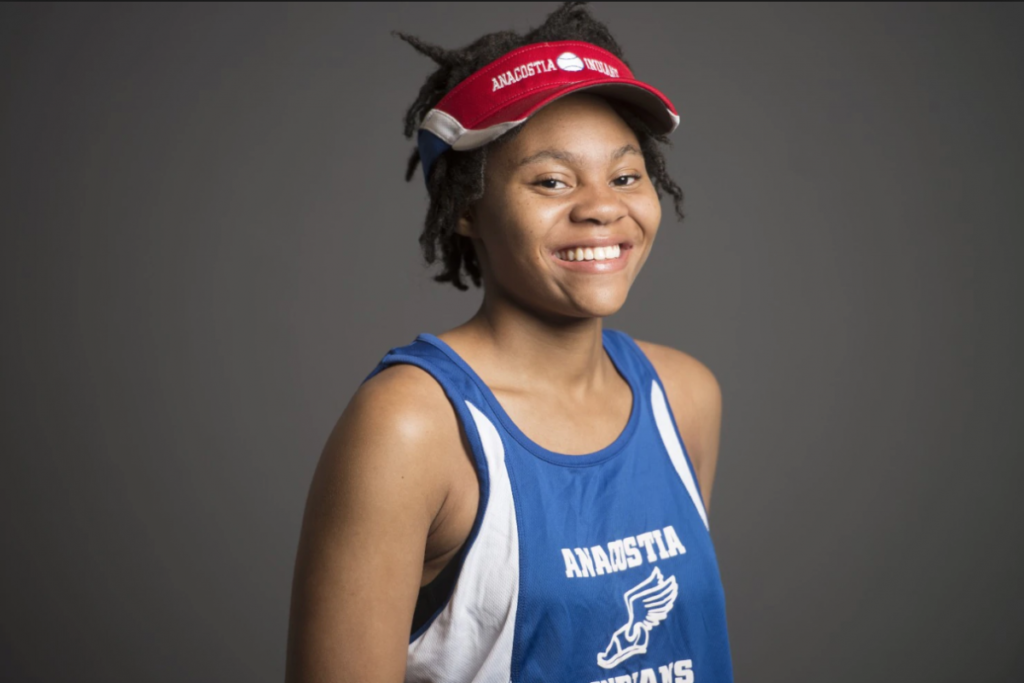 Rashema Melson
Rashema Melson is a Senior in the College at Georgetown University. She majors in Justice and Peace Studies, hoping to change the world one action at a time. She has decided to take an alternative route in hopes to attend Medical School. Throughout continuous hurdles, Rashema relentlessly strides to achieve her goal of becoming a forensic pathologist. She believes that it does not matter where you come from, or how you started, but only on how resilent and dedicated you are to achieve your goals.
Previous Associates
Astrid Meenan
Astrid Meenan, is a rising senior at Virginia Tech. She is on the pre-med track, while majoring in Biochemistry and Biology with a minor in Spanish. In addition to combating and raising more awareness of the health and healthcare disparities present in underrepresented areas today, Astrid also strives to strengthen the foundation of Preventative Healthcare in these areas through education and policy building as well. She bring her novelty and energy to medicine and is working to be an example for underrepresented children who are passionate about pursuing their dreams.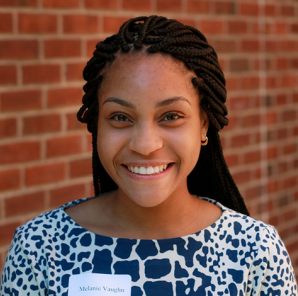 Melanie Vaughn
Melanie Vaughn is a rising senior at Sewanee: The University of the South. She is pursuing a bachelor's degree in Biology, and is on the pre-nursing track. Upon graduating from Sewanee, she hopes to attend an entry to masters nursing program. This program will enable Melanie to achieve her ultimate goal of becoming a family practice nurse practitioner. As a family practice nurse practitioner, she hopes to work with members of underserved areas to improve the health of communities. In this field, she will bring her passion for justice and determination for decreasing health disparities. The motto that she tries to live her life by is, "What God has in store for you no man can take". In her free time, Melanie enjoys attending open mic nights, spending time with friends and family, and going to the beach.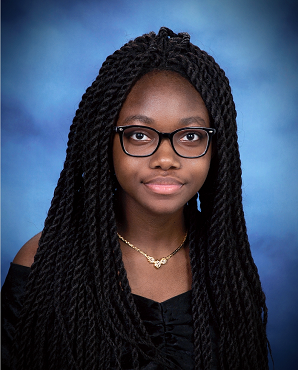 AnnaMarie Otor
AnnaMarie Otor is a rising sophomore at Temple University in Philadelphia, Pennsylvania. She is a pre-med student, majoring in Neuroscience, and hopes to eventually go into orthopedics or epidemiology. She hopes to bring to the healthcare field her passion for health equity and policy, and shape the way that others in the field consider these concepts; being inclusive and cognizant of all types of people is instrumental in moving forward. In her free time, AnnaMarie enjoys playing the piano, violin, viola, flute, ukulele, and guitar while also going to concerts.
Loian Chambers
Loian Chambers is a rising senior at Xavier University of Louisiana. She is majoring in Biology and double minoring in Chemistry and Spanish while on the pre-med track. Her long-term goal is to become an Obstetrician/Gynecologist and to also mentor teenage girls on sexual health. Aside from her interest in healthcare, Loian is an avid basketball fan who enjoys watching a game any chance she can get. She is also the president of the Caribbean Students Association on her campus and works continuously to increase awareness and acceptance of various cultures. She is excited to be working in the Office of Diversity and Inclusion and hopes to bring a fresh perspective to all things diversity!
Preeya Subedi
Preeya is a rising junior at the University of Maryland, College Park. She is working towards a degree in Public Health Science, while on the Pre-Medical track. Her ultimate goal is to expand medical camps into rural parts of Nepal to provide women with greater access to reproductive healthcare. She hopes that her passion will one day help normalize women getting the healthcare they need in these areas. She recognizes that cultural competency is a necessity for healthcare professionals looking to provide quality care. Outside of her academic interests, Preeya enjoys dancing and writing poetry. She is a published author of a poetry book titled "The Robotic Motion".
Aaryan Bhandari
Aaryan Bhandari is a rising sophomore at the College of William and Mary in Williamsburg, VA. He plans to major in Neuroscience and hopes to eventually attend medical school and become a pediatrician. Aaryan's own experiences interacting with medical professionals have influenced his passion for ensuring future health care workers have the education and confidence to provide sensitive care to the wide variety of minority groups they are likely to interact with. He is excited to work with the Office of Diversity and Inclusion to help facilitate his vision of a society in which a diverse group of health professionals are able to capably treat equally diverse groups of patients.
Temi Aladesuru
Temi Aladesuru is a junior at Princeton University from Olney, Maryland. He is an Ecology and Evolutionary Biology major with a possible minor in Urban Studies. Temi believes that diversity strengthens any team, in any walk of life, and is paramount to the success of the progression of modern medicine. As an innovation associate, He hopes to foster skills in diversity work and bring them back to campus to further initiatives there. In the future, Temi intends on either attending medical school to pursue pediatric oncology or work in the field of health policy.
Jawn Manning
Jawn A. Manning is a recent graduate of Xavier University of Louisiana majoring in History with a Biology and Chemistry Minor. She is from St. Louis, Missouri and has a strong belief that culturally diverse and inclusive spaces foster the best learning and growth environments for all individuals. Her life experiences and pre-med journey have paved the way for her to fully understand and appreciate valuing diversity and implementing inclusive practices in Medicine. Following the mission of her Alma Mater, Jawn's life goal is to 'promote a more just and humane society' through practicing medicine in an underserved community and mentoring other minority individuals through their journeys. She thoroughly believes that breaking down barriers is the best way to assist communities and individuals in any field.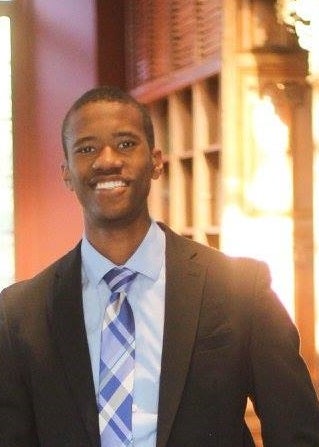 Charles Miller
Charles is a rising senior at Princeton University, where, as a pre-med student, he is majoring in religion and perusing a certificate in neuroscience. While he has come to recognize the cultural, socioeconomic, and ethical pitfalls of medical care facing countless individuals, he is excited to help change hearts and minds for the future. In his own professional setting post-graduation, he hopes to serve as a resource for educating and inspiring the medical community to help patients and coworkers build the intimate relationships that proper medical care requires.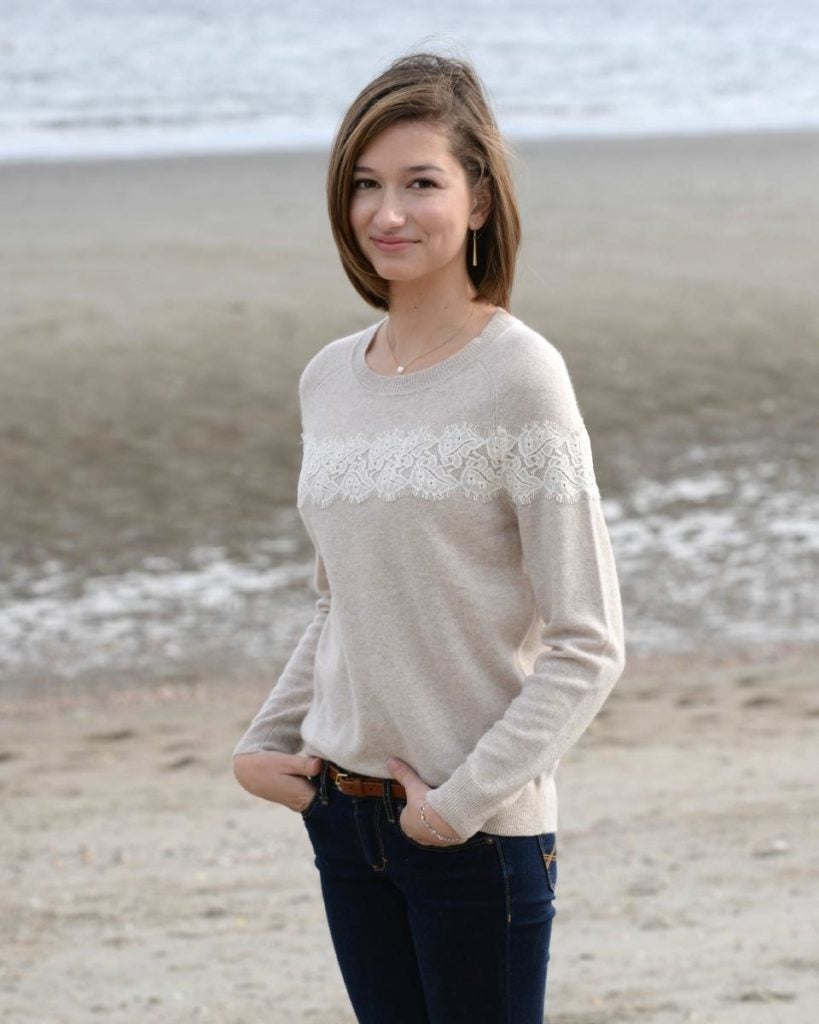 Lauren Telesz
Lauren Telesz is a rising sophomore at Yale University from Fairfield, Connecticut. Hoping to combine her love for the humanities and science, Lauren plans to double major in the History of Science, Medicine, and Public Health (HSHM) and Biology. She is passionate about eliminating health disparities and inequality in education. She recognizes the importance of "cura personalis", care of the whole person, and understands that cultivating an inclusive and diverse field of health professionals is the best way to reach and effectively treat as many patients as possible.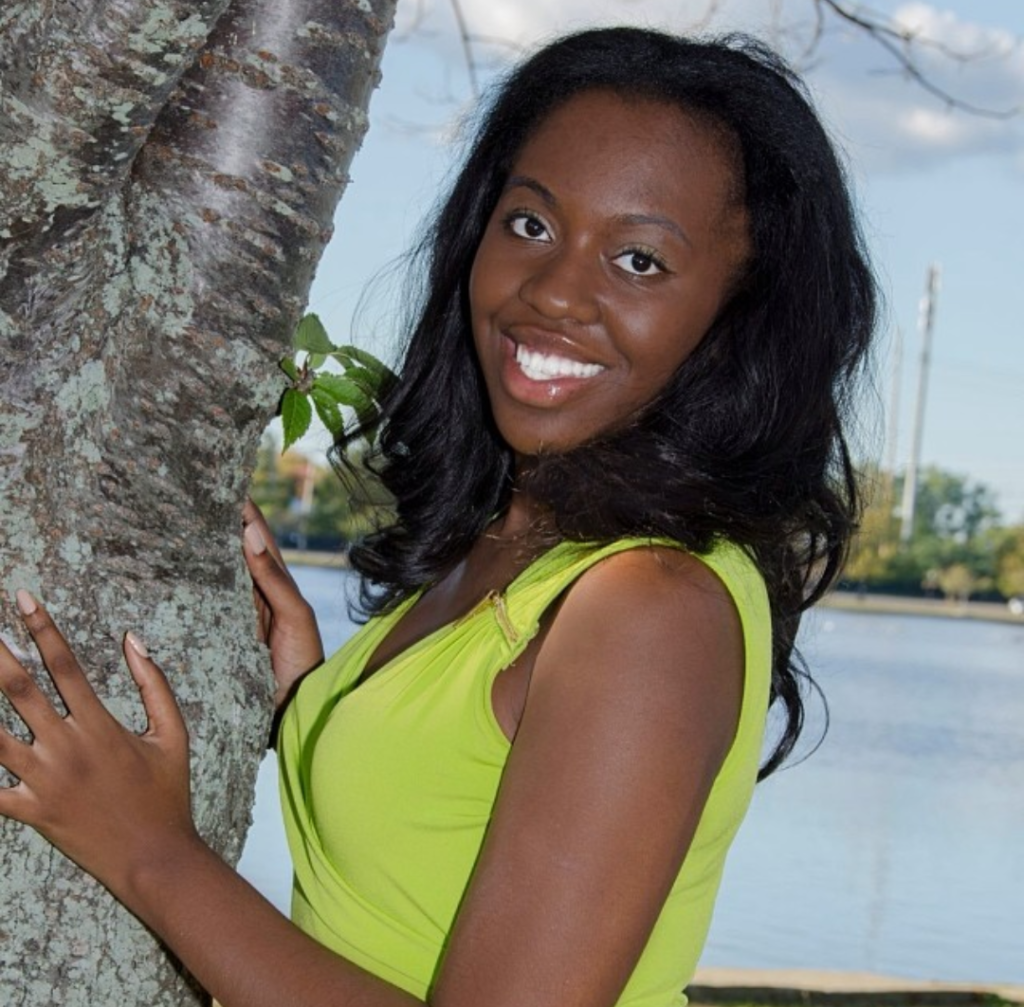 Zoerina Ledwidge
Zoerina Ledwidge is a rising senior at George Washington University from Long Island, New York. Her major is Human Services & Social Justice. She believes strides in diversity start with properly understanding the culture and needs of the community you are serving and that the healthcare community can take steps towards diversity through being more open about cultural differences. Zoerina hopes to make strides with diversity and inclusion in the healthcare field through ODI at Georgetown University.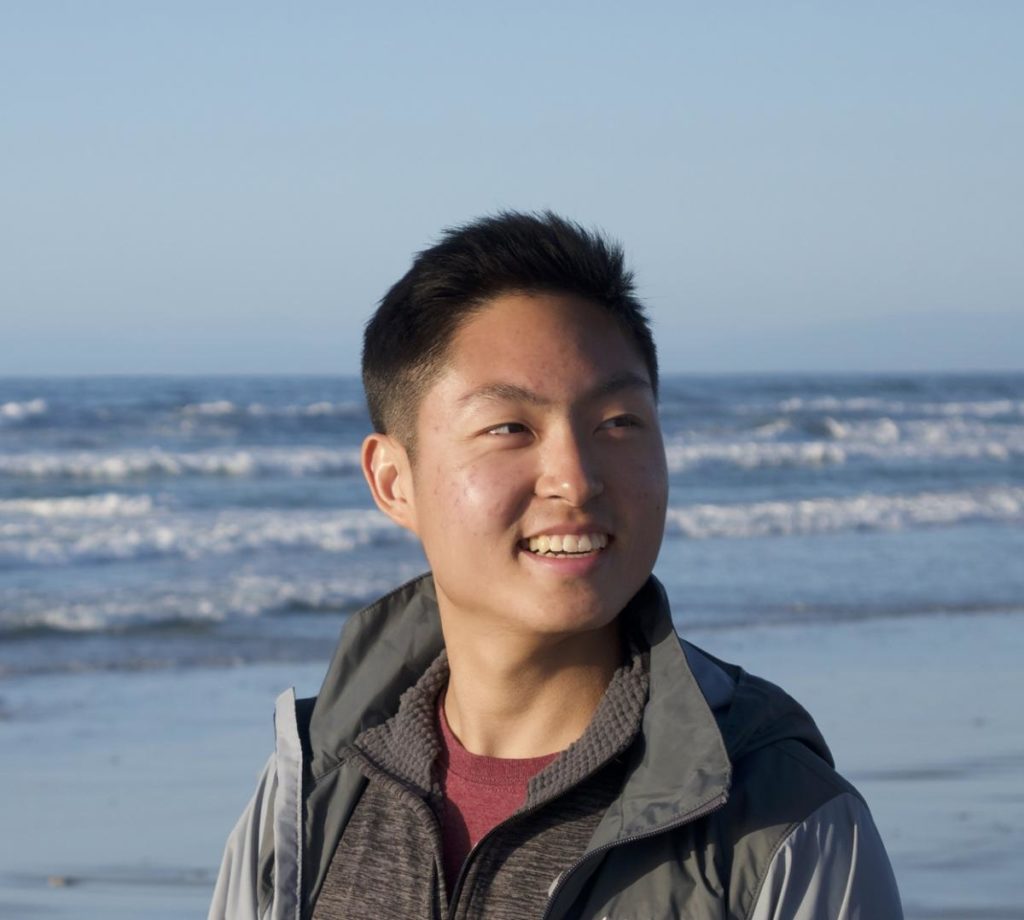 Edward Koh
Edward Koh is a Georgetown University sophomore majoring in Healthcare Management and Policy while fulfilling premedical studies. As a first generation immigrant, he constantly moved with his family to different cities during his childhood, and he is grateful to have experienced a diverse range of culture while growing up. Edward believes cultural competence is a vital attribute to becoming an understanding and successful physician in a growing dynamic population. He hopes to use his passion in filmmaking to improve the Office of Inclusion's marketing campaigns.
Margaret Polanin
Margaret Polanin is a graduate student at the Georgetown University School of Nursing and Health Studies in the Clinical Nurse Leader program. She graduated in 2012 from Brown University with a degree in Human Biology, and worked in education in the D.C. area prior to pursuing nursing. Margaret believes understanding the diverse cultures and backgrounds of your patients and colleagues is just as imperative as learning clinical skills, and hopes to foster a connection between the medical school and nursing school while working in the Office of Diversity & Inclusion. She plans to go on to become a pediatric acute care nurse, and foster the same inclusive aspects on her unit as those gained from her time at Georgetown.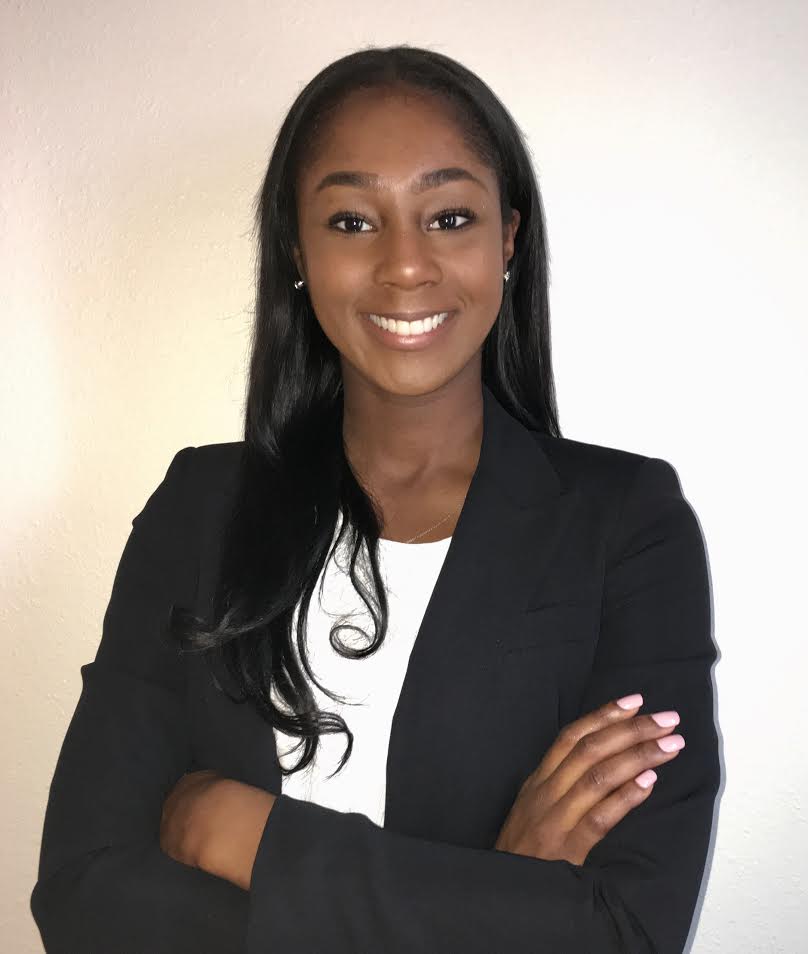 Michelle Darko is a current undergraduate senior at The Nursing and Health Studies School, Georgetown University. She was born in Chester, Pennsylvania, but has lived most of her life with her family in Newark, Delaware. With strong interests in science and medicine, Michelle is a current pre-med student who is in the process of interviewing for medical school, where she hopes to be in the fall of 2017. As an aspiring physician, Michelle recognizes not only the significant health disparities across racial and ethic lines, but also the changing demographics of patients in need of physicians with cultural awareness. Upon receiving her medical degree, she hopes to practice as an OB/GYN in a medically underserved area where qualified physicians are needed.
Associate Alumni profiles
Ushna Ahmad
Ushna Ahmad is a graduate student pursuing her Masters in Bioinformatics at Georgetown University's Medical Center. Having grown up in a diverse community in Northern, Virginia, Ushna recognizes the need for fostering an inclusive and supportive environment, and for promoting for greater acceptance and understanding between individuals of different backgrounds. She is an advocate for the rights of women and other underrepresented minorities, and hopes to increase their interest and prominence in the science and tech field, starting at Georgetown's School of Medicine.
Mary Marchese
Mary Marchese is a junior at Georgetown University from Longmeadow, Massachusetts studying Neurobiology and Spanish. Mary believes that an understanding of public health is essential for physicians to care for a diverse group of patients and to address health disparities. As an Innovation Associate, Mary hopes to engage students, faculty, and staff at the School of Medicine in dialogue that promotes cultural competency and awareness. She hopes to become a physician and utilize health education as a source of empowerment for her patients.
Marnie Klein
Marnie Klein is a junior at Georgetown University from nearby Bethesda, Maryland. She is majoring in Human Science with a minor in Bioethics. As an Innovation Associate, Marnie is excited to explore new ways of fostering a diverse and inclusive atmosphere within the School of Medicine. In the future, Marnie hopes to become a science educator and curriculum developer.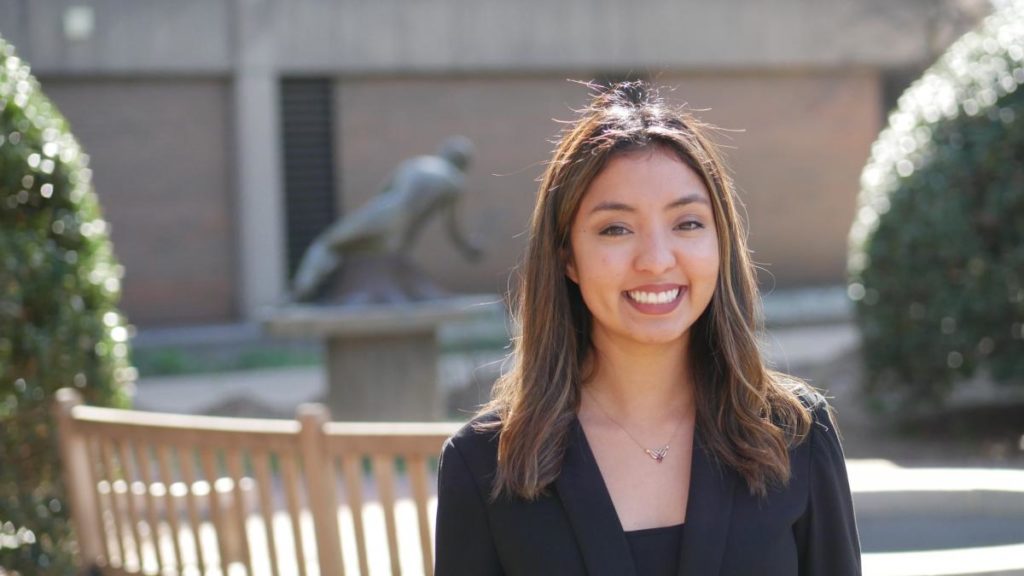 Jasmin Lara
Jasmin Lara is a recent graduate from the University of Florida from Miramar, Florida. She majored in Psychology and minored in Women's studies. She believes that strides must continue to be made for equality, and that proper health care starts with understanding and integrating diversity into the medical community. She grew up in the rich and culturally diverse beaches of south Florida and hopes her experiences will add knowledge to her team, and that she will gain hands on experiences with the Office of Inclusion and Diversity at Georgetown University School of Medicine.
Zetianyu Wang
Zetianyu Wang is from the McCourt School of Public Policy at Georgetown University. He's interested in public health issues and wants to contribute his sociology background to public health solutions. Zetianyu also good at statistic analysis and social survey methods. Looking forward to adding value to our brilliant team!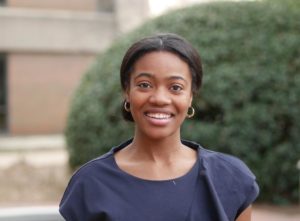 Gaelle Pierre-Louis
Gaelle Pierre-Louis is a senior at Georgetown University's School of Foreign Service, Gaëlle Pierre-Louis is currently majoring in Culture and Politics and minoring in French and Francophone Studies. As an innovation associate this semester, Gaelle intends to work towards the success of the ARCHES Program and the Gateway Exploration Program (GEP). In addition to English, Gaelle speaks French and Haitian Creole which she used during her time studying studied abroad at the Sorbonne in Paris and working for the Coca-Cola company in Port au Prince Haiti. In her spare time, she enjoys playing piano and traveling.
Christian Morris
Christian Morris just finished his first year as an undergrad at Georgetown University. He will be double majoring in psychology and African-American studies to assist him in his passion for diversity work, social activism, and the psychology of race. He is passionate both academically and personally in the process of healing, empowerment, and the psychological liberation from the strongholds of a patriarchal society predicated on notions of white supremacy.
Whitney Zhao
Whitney Zhao is an exchange student at Georgetown University from Shanghai, China. She is a psychology major (pre-med) who believes that having a diversified community benefits all individuals within and she strives to help create an inclusive and multicultural atmosphere in Georgetown's medical community and beyond. Having lived in different parts of the globe, she hopes to add her knowledge and different ways of looking at issues to the operation of the team. In the future she hopes to attend medical school and join Doctors without Borders.
Karissa Becknel
Karissa Becknel is a Junior at Howard University from Atlanta, Georgia. She is a Health Education major with a community health track, and plans on attending medical school to become a cardiologist. She is passionate about the ever increasing need for diversity initiatives within the public health sector. As an Innovation Associate, she hopes to bring the culturally competent fundamentals of health promotion and advocacy to the Georgetown community.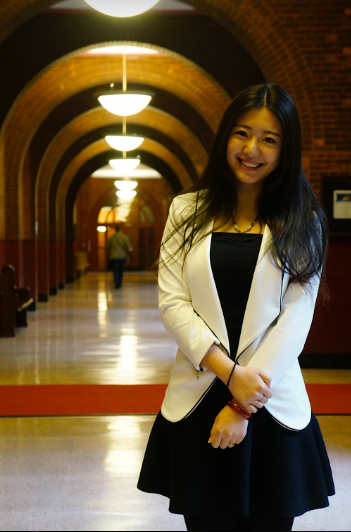 Vicky Wang
Vicky Wang, of Beijing, China, is concentrating in non­government and nonprofit organizations in McCourt School of Public Policy in Georgetown. Vicky earned her bachelor's degree in international economics and trade from Beijing Normal University in 2015. As part of her degree, she also studied economics and business at Colorado State University as an exchange student during the last two years of her program. Vicky has interned in the department of health care at a public relations firm and found her passion of health care and health education. She is hoping that there will be an equal access in health education worldwide.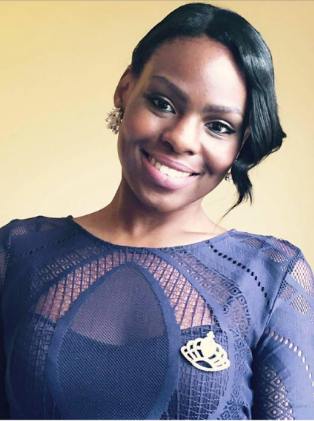 Naomi Rahn
Naomi Rahn is a 2nd year graduate student (Master of Liberal Studies) from Georgetown University's School of Continuing Studies. Throughout her undergraduate years at a Historical Black College in Northern Mississippi ,she developed a strong thesis: Southern Comforts, 19th Century Women and the Implications of Tradition. This Mellon funded research became a gateway into the world of Diversity & Inclusion, ultimately igniting her passions to eliminate hegemonic structures, that project social injustice. Her experience as an Office of Minority and Women Inclusion federal contractor has also contributed to her advocacy for inclusivity and diversity.She is a firm believer in recognizing and deconstructing unconscious biases in order to mitigate division within a society.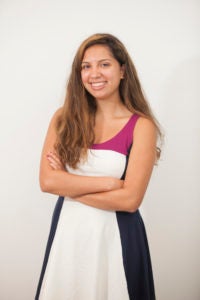 Carolina Sosa
Carolina Sosa is a sophomore at Georgetown University hailing from nearby Fairfax, VA. Carolina is a student in the Walsh School of Foreign Service and will major in Culture in Politics with a minor in Spanish. She is passionate about diversity issues, educational equity, youth empowerment, and is so excited to be an Innovation Associate. In the future, she hopes to continue working with her passions and pursue a career in higher education.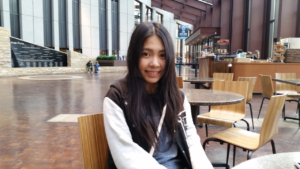 Yixuan Huang
Yixuan Huang is a first year graduate student at McCourt School of Public Policy, Georgetown Univerisity. She comes from Guangzhou, China, a city famous for its cuisine. Interested in health policy and public health, she wants to facilitate the diversity and inclusion in School of Medicine as well as in broader communities. She wants to work in a non-profit advocating for women's health rights after graduation.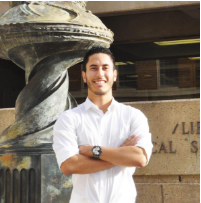 Michael Sobalvarro
Michael Sobalvarro is a senior at Georgetown University from Silver Spring, MD. He is an English major (pre-med) who believes physicians should possess a high level of cultural competence to meet the health care needs of a growing, dynamic population. He dreams to attend medical school and open a clinic in a medically underserved area.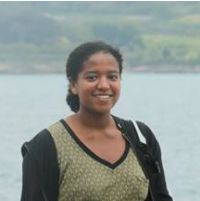 Sarah Gutema
Sarah Gutema is a sophomore at Harvard University from McLean, Virginia.She is studying Chemistry and Global Health and Health Policy. She is excited to play a part in helping the Office of Diversity and Inclusion make all students and faculty of the Georgetown School of Medicine feel set up for success. She believes diversity, inclusion and equality must play a key part in shaping our future medical body. She wishes to work in a field related to affordable diagnostics.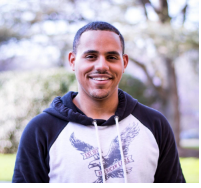 Joshua De Los Santos
Joshua De Los Santos is a freshman undergraduate student at Georgetown University from Yonkers, NY. He is a Biochemistry major (pre-med), and future urban studies minor. He believes that everyone thrives in an inclusive and dynamic environment where everyone has an impact, the Georgetown Medical school is no exception. Standing by Georgetown's motto Cura personalis (care for the whole person), Joshua wants to help facilitate a diverse group of students, staff and faculty that will ensure the next generation of doctors can apply Cura Personalis to each patient. Joshua hopes one day to become a public health administrator in his hometown and work directly with healthy policy to address the concerns of everyone in his community.'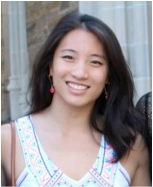 Olivia Chan
Olivia Chan is a rising senior at Princeton University from Long Island, New York. She majors in Sociology with a certificate in American Studies. Olivia is passionate about issues of inequality in education, and she plans to focus her independent research around these topics. In the future, she hopes to work in higher education and work towards a society where people of all backgrounds have equal access to a quality education and higher education.
Intesar Tariq
Intesar Tariq recently graduated from the University of Virginia with a B.A. in Psychology. He believes that cultural competency and the intersectionality of health care, policy, and public health are essential to a successful physician in modern America. He is a Pre-medical student who hopes to one day open a network of clinics in underserved areas.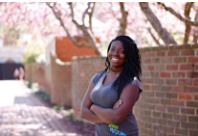 Araba Dennis
Araba Dennis is rising third year hoping to pursue her love for activism and social justice academically through my double-major in American Studies with a concentration in Race and Ethnicity and Latin American Studies. It has always been important for Araba to champion causes involving marginalized and underrepresented communities, and she believes she will be able to relay that passion to the Innovation Associate position at Georgetown. Upon graduation, Araba intends to pursue her Master's in Public Policy and work at either a policy think-tank or organization dedicated to urban planning, where many issues of social injustice such as gentrification, wealth inequaility, and racial inequity can be solved at the ground level. In Araba's spare time, she loves playing Tetris, reading James Baldwin and Chimamanda Adichie, and eating warm peanut butter cookies.
Yue He (Joy)
Joy He is a 2nd year graduate student at the McCourt School of Public Policy, Georgetown University. Joy is from Suzhou, China, a city with rich history and culture. She believes that diversity and inclusion should be woven intomedical education as it nurtures a caring, open and vibrant community. She wants to get involved in the international development field in the future. She also wants to travel around Asia and publish her own comic book before 30.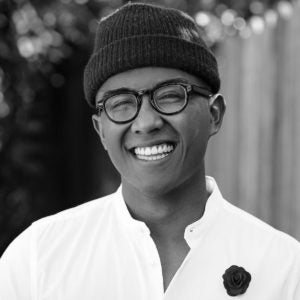 Kevin Benamer
Kevin Benamer is a fourth year student at UC Berkeley with a major in Ethnic Studies. He's come from the Bay Area to Georgetown to explore the intersection between Ethnic Studies and Medicine in hopes of applying his coursework in unfamiliar territory. He looks forward to the challenges that an office of Diversity and Inclusion encounters on a daily basis and hopes to drive that experience into a natural transition into graduate school.
Cristeen Anyanwu
Cristeen Anyanwu is a sophomore at Georgetown University from Beltsville, MD. She is a Justice and Peace major concentrated onHealth and Society, a concentration that allows her to look at global public health and human rights. On campus, she is involved in organizations focused on health disparities and education. In the future, Cristeen looks forward to attending dental school in hopes of combining her love for art, medicine, and education.
Regina Oparebea Titi-Ofei
Regina Titi-Ofei is a first-year undergraduate student from Georgetown University, intending to major in Biology and Global Health. She is from Mampong-Akwapim in Ghana, and believes that access to quality health care is a right, regardless of socio-economic or cultural background. She strongly believes that diversity, in all aspects, is a key component of all educational settings and Georgetown School of Medicine is no exception, as it provides varying perspectives for learning and enriches intellectual dialogue. She hopes to become a Public Health Practitioner in the future, and contribute substantially to the development of Ghana's heath care delivery systems.