Meet our 2018 Summer Associates
Associates Profiles
---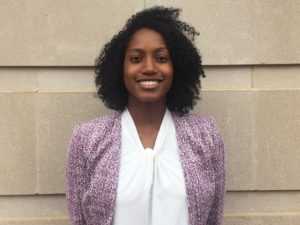 Astrid Meenan
Astrid Meenan, is a rising senior at Virginia Tech. She is on the pre-med track, while majoring in Biochemistry and Biology with a minor in Spanish. In addition to combating and raising more awareness of the health and healthcare disparities present in underrepresented areas today, Astrid also strives to strengthen the foundation of Preventative Healthcare in these areas through education and policy building as well. She bring her novelty and energy to medicine and is working to be an example for underrepresented children who are passionate about pursuing their dreams.
---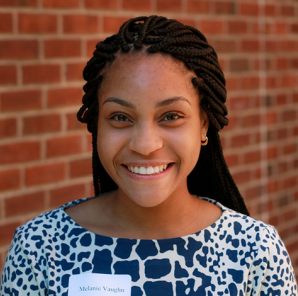 Melanie Vaughn
Melanie Vaughn is a rising senior at Sewanee: The University of the South. She is pursuing a bachelor's degree in Biology, and is on the pre-nursing track. Upon graduating from Sewanee, she hopes to attend an entry to masters nursing program. This program will enable Melanie to achieve her ultimate goal of becoming a family practice nurse practitioner. As a family practice nurse practitioner, she hopes to work with members of underserved areas to improve the health of communities. In this field, she will bring her passion for justice and determination for decreasing health disparities. The motto that she tries to live her life by is, "What God has in store for you no man can take". In her free time, Melanie enjoys attending open mic nights, spending time with friends and family, and going to the beach.
---
AnnaMarie Otor
AnnaMarie Otor is a rising sophomore at Temple University in Philadelphia, Pennsylvania. She is a pre-med student, majoring in Neuroscience, and hopes to eventually go into orthopedics or epidemiology. She hopes to bring to the healthcare field her passion for health equity and policy, and shape the way that others in the field consider these concepts; being inclusive and cognizant of all types of people is instrumental in moving forward. In her free time, AnnaMarie enjoys playing the piano, violin, viola, flute, ukulele, and guitar while also going to concerts.
---
Loian Chambers
Loian Chambers is a rising senior at Xavier University of Louisiana. She is majoring in Biology and double minoring in Chemistry and Spanish while on the pre-med track. Her long term goal is to become an Obstetrician/Gynecologist, and to also mentor teenage girls on sexual health. Aside from her interest in healthcare, Loian is an avid basketball fan who enjoys watching a game any chance she can get. She is also the president of the Caribbean Students Association on her campus, and works continuously to increase awareness and acceptance of various cultures. She is excited to be working in the Office of Diversity and Inclusion and hopes to bring a fresh perspective to all things diversity!
---
Preeya Subedi
Preeya is a rising junior at the University of Maryland, College Park. She is working towards a degree in Public Health Science, while on the Pre-Medical track. Her ultimate goal is to expand medical camps into rural parts of Nepal to provide women with greater access to reproductive healthcare. She hopes that her passion will one day help normalize women getting the healthcare they need in these areas. She recognizes that cultural competency is a necessity for healthcare professionals looking to provide quality care. Outside of her academic interests, Preeya enjoys dancing and writing poetry. She is a published author of a poetry book titled "The Robotic Motion".