2018 GEP Scholars
Summer 2018 Gateway Scholars
---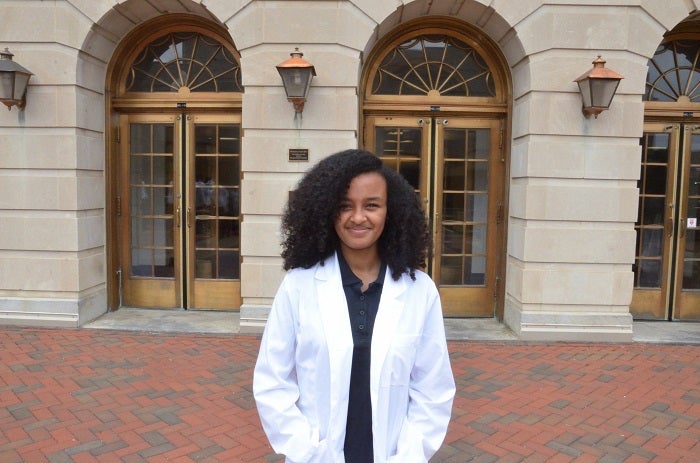 Samrawit Bulcha
Samrawit is a rising senior at Roosevelt Senior High School. She is originally from Ethiopia, but moved to the United States just two years ago. She was inspired to work in the medical field when she saw her family members helping people who did not have money, and were middle-lower class. She aspires to be a role model for other women world-wide. Due to experiencing problems with her own teeth, Samrawit aspires to become a dentist so she can help those with similar problems be able to have beautiful and confident smiles.
---
Ronald Bailey
Ronald Bailey is a rising senior at Bell Multicultural High School. He is a highly motivated leader and compassionate team member. At his high school, he serves as a cultural ambassador for, and a member of multiple sports teams such as track and soccer. Even with all of his extracurricular activities, he remained focused and was able to make honor roll every term over this past school year. He really enjoys leading and motivating people to be their best selves, while also enjoy pushing himself to be the best version possible; both inside and outside of his academics. Ronald found a true love for the human anatomy while apart of the track team. This love sparked an interest in biology and sports medicine. He plans to explore sports medicine as a career in the future. He is currently taking many college level AP courses to expand his knowledge, in addition to gaining exposure to the medical field through shadowing doctors, and conducting research Georgetown.
---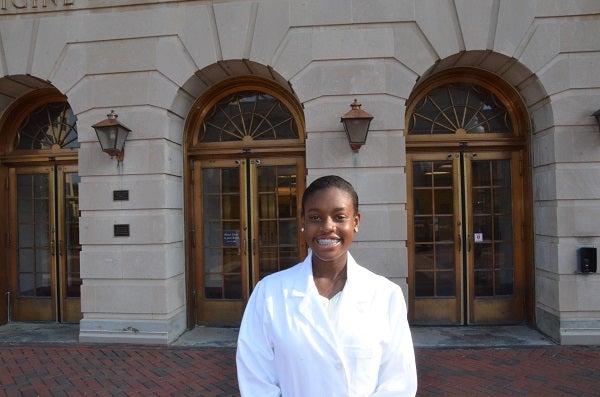 Jazzelle DeLaney
Jazzelle DeLaney is a rising senior at McKinley Technology High School who is currently taking Biotechnology classes due to her science focus in the STEM program. Although her current plan is to pursue a career path in surgery, she is open to learning about various sciences and medical fields. In the duration of the GEP program she will research health disparities in the District of Columbia and conduct a presentation on the selected topic.
---
Cedric Heath
Cedric is a rising student at McKinley Technology High School. He is interested in Physical Medicine/Rehabilitation and Kinesiology. He is a member of both the basketball and the track and field teams at his school. Currently, Cedric is also a member of a program at Howard University called Young Doctors DC, where they go to communities and take blood pressure and glucose levels for those in high risk or critical health conditions. During the Gateway Exploration Program, he will conduct research projects on various health disparities, and shadow doctors at Medstar Georgetown University Hospital. He is a determined, respectful, and athletic individual who plans to become successful in the future and find ways to give back to the community. He enjoys travelling and exploring different cultures, and strives to expand his knowledge to the greatest extent.
---
Davon Franks
Davon Franks is a rising senior at McKinley Technology High School. He is a fast learner, critical thinker, and open-minded hard worker. Ever since early childhood, he has inspired to become a Nanotechnologist. He is also open to exploring other specialities in medicine. During the Gateway Exploration Program, he will be shadowing doctors, talking to medical school mentors, and conducting his own research on health disparities in D.C. Upon graduating high school, he plans on going to college and then medical school so that he can give back to those people who are less fortunate to receive such aid.
---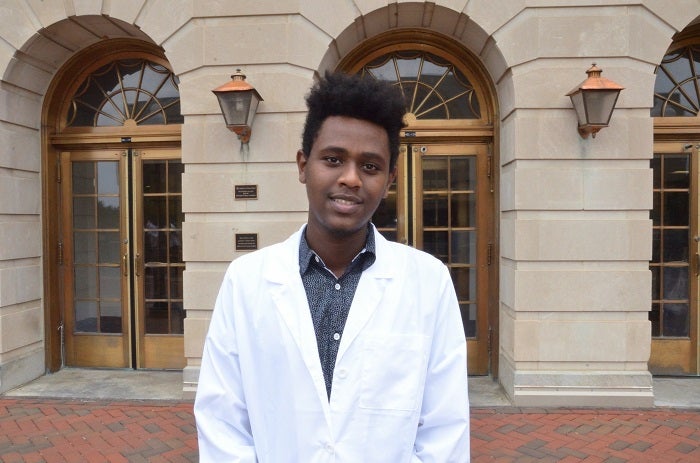 Besufikad Tasissa
Besufikad Tasissa is a rising senior at Roosevelt Senior High School. Along with his brother and father, he moved to the United States two years ago from his native country Ethiopia. After witnessing the death of his fifteen year old best friend who died from heart disease, Besufikad has longed to become a Pediatric Cardiologist. He will also be shadowing doctors and researching health disparities in D.C. This program is very important to Besufikad because it will help him become a doctor.
---
Alistair Edwards
Alistair Edwards is a recent graduate of Georgetown Day School. His drive and eagerness to learn has propelled him forward in his musical and medical endeavors. As a part of the GEP Summer Program, Alistair will be shadowing Dr. Michael J. Reilly and Dr. Earl Harley in the Department of Otolaryngology and conducting research on healthcare disparities in Washington DC. Alistair plans to major in neuroscience at Amherst and is considering attending medical school afterwards.
---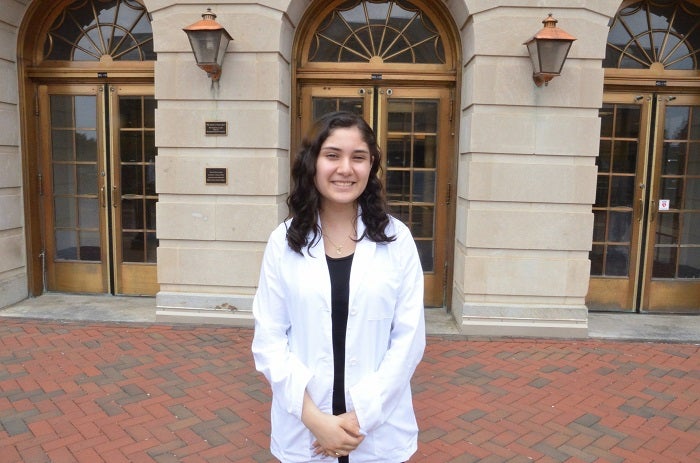 Andrea Rendon
Andrea Rendon is a rising senior at Bell Multicultural High School in the Hospitality Academy. She will be shadowing doctors and learning the first steps of entering the medical field. During the Gateway Exploration Program, she will be doing her own research project where she discusses health disparities in D.C. One of her goals for this summer is to have a better understanding of how to become a LPN Nurse. She aspires to become a LPN nurse because helping people, especially those whose first language is not English, is one of her biggest interest. She is a bilingual student who speaks Spanish and English, and will be the first person in her family to attend college and become a nurse. Andrea feels that being in this program will allow her to use her strategies of communication, professionalism, leadership, and collaboration to work well in both team and individual settings.
---
Melat Tedla
Melat Tedla is a rising sophomore at Calvin Coolidge Senior High School. She is originally from Ethiopia, but moved to DC about nine months ago. Melat is very excited to be a part of this program, and believes that it will help her to think outside of the box. Although she does not know what type of physician she wants to be, she is certain that she wants to work in the medical field. She plans on exploring various medical fields this summer to figure out where her interests lie. She is also very interested in helping kids, and feels that they need the most attention and care.
---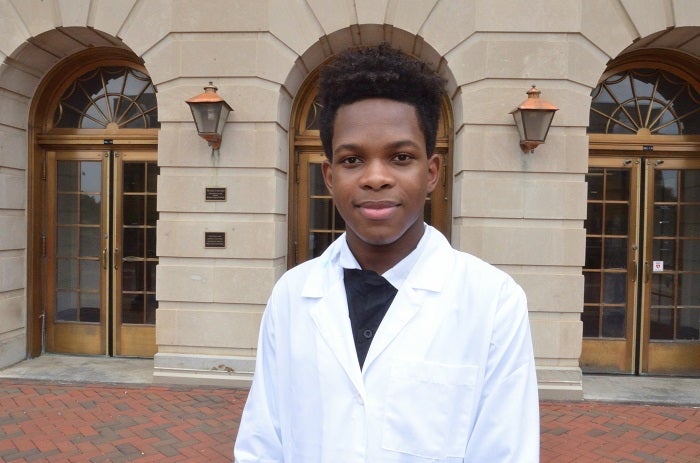 Temitope Adeoye
Temitope Adeoye is a rising senior at Mckinley Technology High School. He has been inspired to help others ever since he was a child. At his high school, Temitope has taken classes in AP Biology, Lab Technology , and Biotechnology which have all added to his future career goals. After studying medicine, Temitope plans on pursuing a Pharmacy degree and opening up his own pharmacy in Nigeria, where he is originally from.
---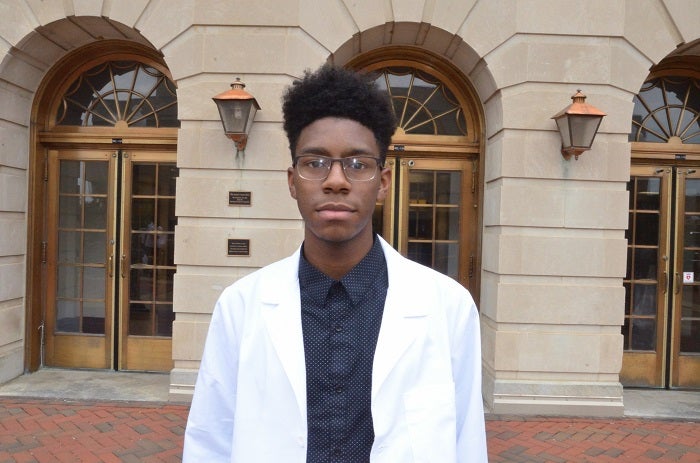 Donnie Proctor
Donnie Proctor is a rising senior at McKinley Technology High school. There, his focus is on Biotechnology, where he learns about biology and what tools people in the field use everyday. He really enjoys traveling and has started a list of places he would like to visit one day. Because of his love for both animals and Chemistry, Donnie's career interest include becoming either a Pharmacist or Veterinarian. He hopes that being apart of the Gateway Exploration Program will be a stepping stool to his career goals.
---
Noelia Carcamo
Noelia is a rising senior at Bell Multicultural High School. She is outgoing, has a positive attitude, and is determined to succeed. In her free time, Noelia enjoys dancing and cheering as a member of her school's varsity cheerleading team. She is motivated to pursue a career in the Healthcare field after witnessing her family members undergo several health issues. During the Gateway Exploration Program, she will be shadowing in the Obstetrician/Gynecology department, and is excited to learn more about nurses in this department. She feels that this experience will prepare her for a future career as a nurse, and will also allow her to gain first-hand experience in the field.