2020 GEP Scholars
Erin Ferguson
Erin Ferguson is a rising Senior at Eastern Senior High School. She is very passionate about becoming a pediatrician after graduating from a 4-year college with a major in biology. Erin is very excited to start her journey of working with children and the medical field overall because she loves the idea of helping others, but she is specifically passionate about serving children and making sure they are healthy. Outside of school Erin also likes to cheer, and dance during her free time. Erin is also hardworking, persistent, and a great leader.
William Harris
William is a rising senior at Eastern Senior High School who's currently on both the football and basketball team and is an active member of the NAF Eastern Academy of Health Sciences. In school William's favorite subjects to study are the topics he learns in his Academy classes like vaccinations and such. Outside of school he likes to participate in a wide variety of sports like football, basketball, swimming, golf and so on, he also likes to play video games and hang out with his friends. William's career path at the moment is uncertain right now but he knows he wants to be in the health field and/or work with animals.
Damarie Johnson
Damarie is a rising Junior at Eastern Senior High School, she enjoys learning new skills that benefit her interests and Volleyball. In the future, she plans to become a Cardiovascular Surgeon, Public Speaker/Activist, and have a Home Decor Line; with multiple other investments. Damarie is also a positive leader and a great cook!
Brooke McKalip
Brooke is a rising senior at Woodrow Wilson High School, where she studies in the SciMaTech academy, sub-specializing in the biomedical sciences. Brooke plays an active role in her school community as she is the starting pitcher for the Varsity softball team, a member of the student athletic board and a committee chair for the Sexual Assault Awareness and Prevention committee. In the future, Brooke hopes to combine her passion for science and social justice to address prevalent health disparities and remedy change for underserved communities.
Cierra Wright
This is Cierra Wright, she's a rising senior at Friendship Collegiate Academy. During her free time after school she likes to partake in modeling. She would like to attend Spelman College after she graduates high school to major in nursing. Her goal is to become a registered nurse because she feel as though there aren't enough African American female nurses today.
Damiyah Brown
Damiyah Brown is a rising junior at Eastern Senior High School. She's part of the Eastern Academy of Health Sciences and she has a GPA of 3.9. Her favorite subjects are Science and English. During the school year, she works for Reach Incorporated to tutor 2nd and 3rd graders. When she has free time she enjoys drawing, writing and traveling. She plans to graduate medical school to become a Forensic Pathologist. As a GEP Scholar she hopes to gain tips and guidance from experienced healthcare professionals.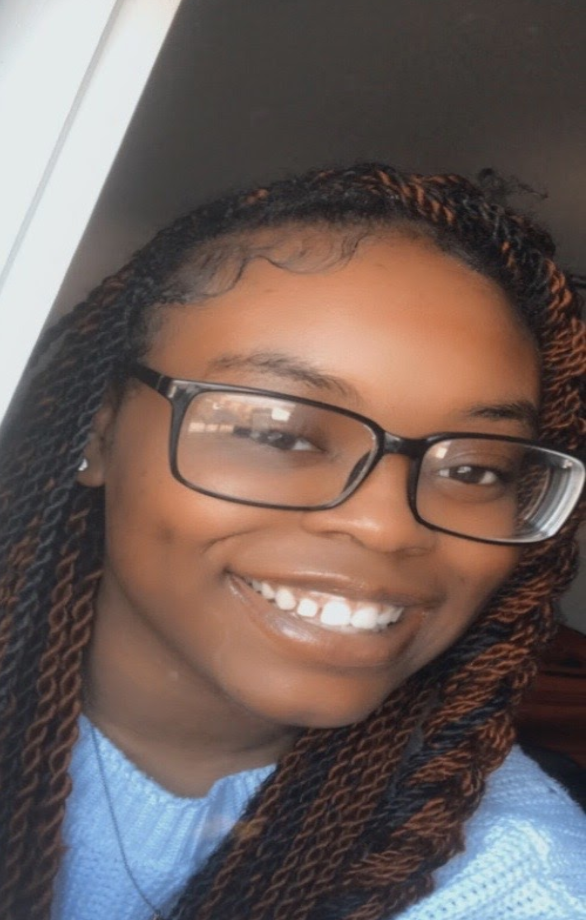 Macayla Brown
Macayla is a rising senior at Eastern Senior High School and is taking steps to learn more about medicine now and in the future, and is currently a member of the NAF Academy of Health and Science. Next school year she will be taking classes like Human Body Systems to further her knowledge about Nursing. Macayla loves to travel with her family as well as spend time with them. She wants to attend Radford University in West Virginia and She would like to major in Nursing and attend Medical school after she graduates college. In her spare time, Macayla likes to play piano and enjoys watching television.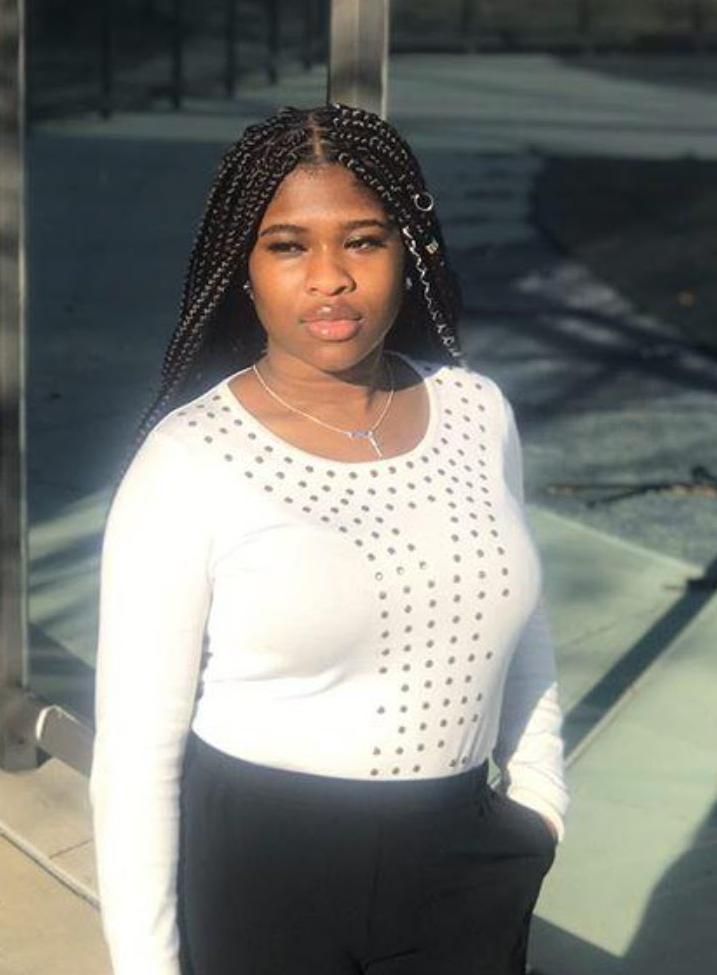 Tolulope Adeoye
Tolulope Adeoye is a rising senior at McKinley Technology High School. She is currently on the STEM program path on Biotechnology. During the GEP program, she is eager to learn about the roles and responsibilities it takes to work in the medical field. Toluope's passion for helping others made her decide that she would want to pursue a career in being a physician. She is also excited to interact with doctors who will also encourage her more, in pursuing her dream of becoming a physician. By achieving her dream, she will be able to serve the needs of patients in a variety of ways. With her degree she plans to travel the world by helping other people in need of assistance.
C'amirah Wise
C'amirah is an early graduate from Eastern Senior High School and will be a freshman at Trinity Washington University this upcoming fall. At Eastern and her previous school, she was a student in the NAF Academy. She plans to get a bachelors' degree in Biology with hopes of becoming an anesthesiologist. Outside of school, she plays soccer, tennis, swimming and flag football competitively. In her spare time, she likes to spend time with her younger sister and mom and read.
Tahnija Person
Tahnija Person is a rising senior at Mckinley Technology High School. Mckinley is a STEM school where she chose the STEM of Biotechnology. She hopes to major in nursing and minor in business administration in the future. She cheer for two teams, her school and an outside program, tutor children and is a self advocate for sexual health. Tahnija is hoping to learn what it is like to be a doctor from the GEP Program. Although Tahnija is undecided on a future career, She knows that she enjoys helping and taking care of people.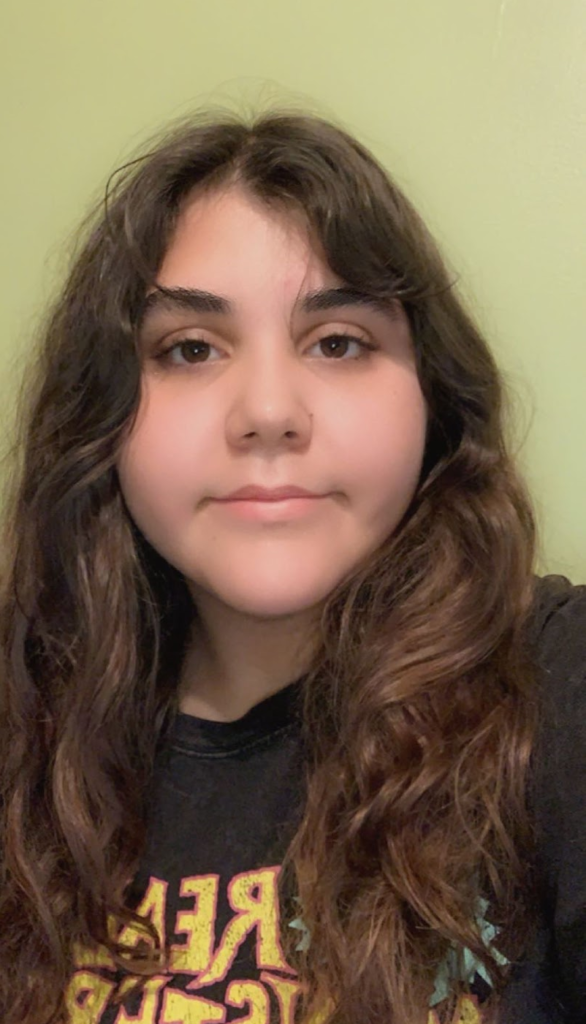 Julieta Lira
Julieta is a rising senior at Calvin Coolidge Senior High School. She is part of the Academy of Health Sciences. Julieta is Latina, she comes from Uruguay. Julieta would like to study psychology because she likes to help people who have mental disorders and who have been through tough times. After school, Julieta likes to hangout with her friends and/or watch movies.
Teeaira Meadows
Teeaira is a rising senior at Eastern High School. They have a medical program that they hope would prepare them in fulfilling their career goal in medicine. Teeaira is always staying busy with her life which includes – she has a job that she works 24/7 and also participates in a lot of school activities like she sometimes stays after to help set up a classroom for events. Teeaira also is very caring. She loves hearing other people's problems and trying to find solutions to fix it. Even though Teeaira is set on medicine in the future she currently found something else she would be okay in fulfilling counseling.
Makaio Williams
Makaio is a rising senior attending Eastern Senior High School. Makaio is a proud member of Eastern Academy of Health Sciences. When he attends college, he wants to study physical therapy. Makaio wants to become a physical therapist or chiropractor. In the future, He wants to create health care opportunities for those who cannot afford it. Outside of academics, Makaio also enjoys playing basketball and baseball for his school's teams.
Monet Taylor
Monet Taylor is a rising junior at Eastern Senior High School. Some of my hobbies are cheerleading, drawing and meditating. She is undecided on her career path, but is interested in the medical field. A fun fact about her is that her favorite thing to eat is Oreos.
Ja'Mya Vaughn
Ja'Mya Vaughan is a rising senior at Calvin Coolidge Senior High School. She is a native Washingtonian. In school Ja'Mya likes learning about math and physics. Outside of school, Ja'Mya is a member of the National Cathedral Scholars Program where they help students with their next academic year, SAT and ACT practice, and assist DC students who are underrepresented and first-generation college students to prepare them for college. Ja'mya career aspirations is to be a pediatric nurse. Some fun facts are she enjoys her time babysitting her four-year-old nephew.
Jane Hall
Jane is a rising senior at Woodrow Wilson Senior High School. She is a part of the Science Math and Technology Academy, focusing her studies on the BioMedical track. Jane is part of the Cross Country and Track team at her high school. This summer, Jane is a GEP scholar and will be researching mortality rates in african americans before and during COVID-19 in Washington DC. As a GEP scholar, Jane is looking forward to learning more about the healthcare industry and interacting with professionals. In the future, she aspires to pursue a career as an orthopedic surgeon.
Aniyah Porter
Aniyah is a rising junior at Eastern Senior high school . She is a part of the NAF Academy for Health Sciences. She is intrigued by learning new concepts and skills. Aniyah plans to graduate high school with a 3.5 GPA ( or higher!) to pursue her dreams of attending the University of Florida to major in biology and receive her bachelor's degree to begin work as a registered nurse. In her spare time she really enjoys scary movies.
Princess Courtney
Princess Courtney is a Rising Junior At Eastern Senior High School. In the near future she hopes to receive her doctorate degree and become an OB/GYN Doctor. Outside of school Princess owns her own hair business. She enjoys watching child birth delivery and spending time with her family and friends. Her goal in life is to be a leader to young inspiring Africa American women and own her own cosmetic company.