The Georgetown University Academy for Research, Clinical, and Health Equity Scholarship
Please join us for our ARCHES Capstone Presentation!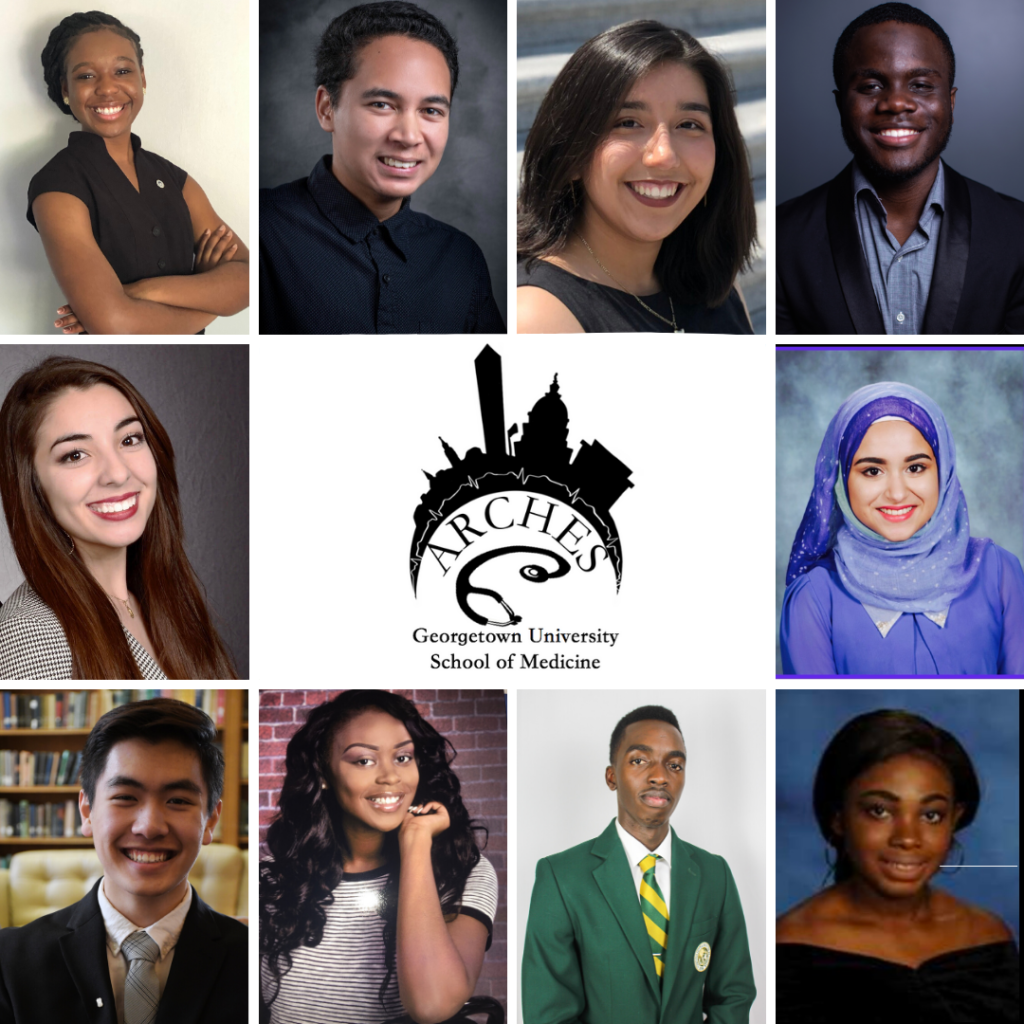 The Georgetown School of Medicine is excited to welcome Dean Mitchell's 2020/2021 ARCHES Fellows!
The Academy for Research, Clinical, and Health Equity Scholarship (ARCHES) Program is a six-week program for ten undergraduate students who are rising juniors and seniors interested in pursuing medical studies and are committed to advancing opportunities for populations who lack equitable access to health care and/or are committed to serving the underserved. Since Georgetown University transitioned summer programs to virtual learning, selected ARCHES Fellows will participate in a modified virtual enrichment program in 2020 with an anticipated in-person experience on the Georgetown campus in 2021 (pending COVID considerations then). The ARCHES virtual experience will focus on developing the fellows' ability to bridge knowledge from the classroom to the real-world impact COVID-19 has on existing health disparities by conducting research, build networks through information sessions and mentoring with physicians, deans, medical school student mentors, as well as Georgetown faculty and staff. More about the program here.
2020/2021 ARCHES Fellows
Octavia Allen Whitfield, Howard University
Myana Banks, North Carolina A&T State University
Abigail Boateng, Georgetown University
Kahiau Cockett-Nagamine, Creighton University
Rajay Dockery, University of South Florida
Prishay Johri, George Mason University
Maria Evelyn Juarez Parra, Northern New Mexico College
LiJing (Austin) Lin, University of Rochester
Jennifer Martinez Sanchez, Georgetown University
Isaiah Osei-Gyening, Lafayette College