The Georgetown University Academy for Research, Clinical, and Health Equity Scholarship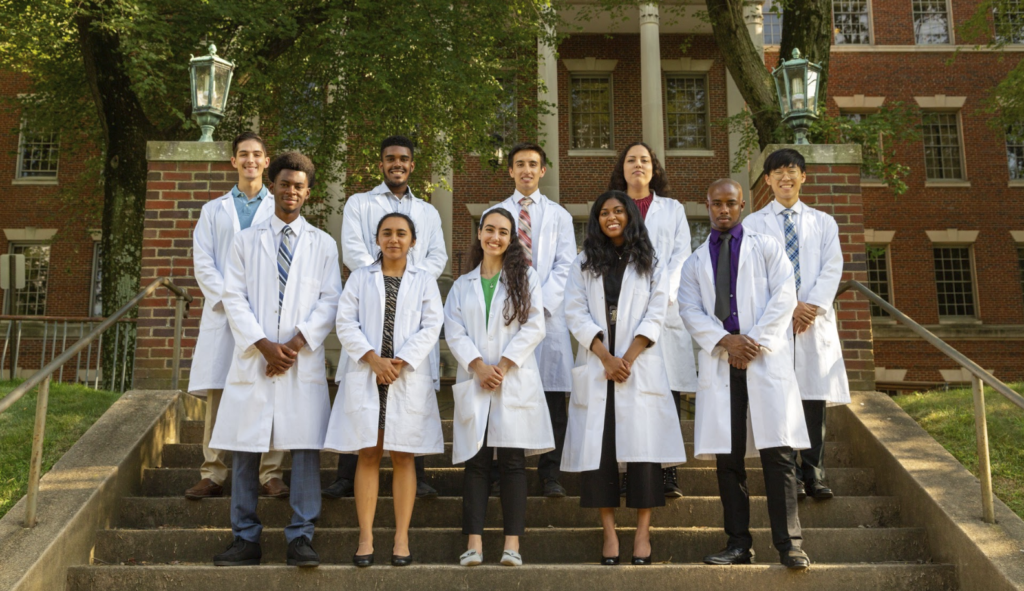 Thank you for your interest in the ARCHES Program and applying for the 2020 Cycle!
We are excited to let you know that the application is now LIVE and we look forward to reading your applications! You can apply here: applyarches.som.georgetown.edu.
We have also included the required Georgetown School of Medicine ARCHES Essay Questions and the guidelines for the ARCHES 2020 Letter of Recommendation Form Guidelines.
"The overall ARCHES Program and everyone involved really allowed me to visualize myself as a doctor."
-Blanca Muñoz, Western Oregon University (ARCHES 2019)
"I am convinced that I am surrounded by future elite physicians that will break down the oppressive walls of health inequalities."
-Tyrel Powell, Howard University (ARCHES 2019)
"My most favorable experience was getting to shadow a transplant surgery and procurement. It was honestly the most amazing and electrifying experience of my entire life."
-Shani Kamberi, University of Maryland, College Park (ARCHES 2019)
---
The Dean for Medical Education's Academy for Research, Clinical, and Health Equity Scholarship (ARCHES) is a six-week program for ten undergraduate students who are rising juniors and rising seniors interested in pursuing medical studies.
This program will engage selected participants in clinical experience, guided research, and immersive community based learning with Georgetown University School of Medicine. Participants will gain exposure to the clinical and research activities at Georgetown University School of Medicine and to the greater DC community on issues of health equity. GUSOM ARCHES aims to strengthen the research and clinical skills of promising undergraduate students and prepare them for successful matriculation into medical school.
---
The Office of Diversity and Inclusion at Georgetown University School of Medicine seeks self-motivated, pre-medical undergraduate students from a wide array of majors/concentrations, who have completed either their second or third year of college with a minimum 2.5 GPA at the time of applying. Students will submit one letter of recommendation, a resume, an unofficial transcript, and four short essays.
All students are encouraged to apply, including students who identify as first-generation college students, students who come from backgrounds underrepresented in the health professions, and students who are committed to advancing opportunities for populations who lack equitable access to health care and/or committed to serving the underserved.
Application timeline: Deadlines for the 2019-2020 applications to be announced shortly.
Application opens: December, 2019
Application closes: February 26, 2020
Applicants notified of ARCHES Fellows selection: Fourth week of April.
Questions about letters of recommendation and transcripts? Other questions? See the FAQ.