Story of Callie Takahashi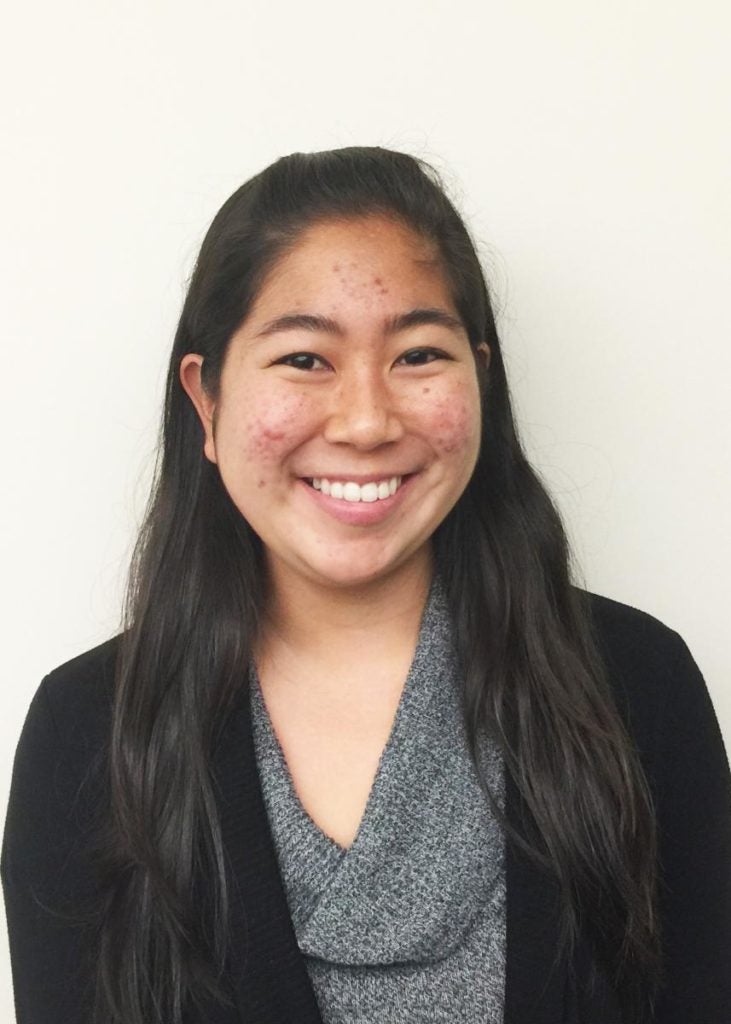 "It is through this intentionally uncomfortable methodology that I am gaining a refined level of understanding and confidence."

Callie, Medical Class of 2020, GEMS Class of 2015-2016
---
Hi, everyone! My name is Callie Takahashi, 24, and I am honored to be part of the GEMS family. I am a fourth generation Japanese/Okinawan American, born and raised on the windward side of Oʻahu. My goal of becoming a physician to serve my Hawaiian community is rooted in emulating my mother (a radiological technician) and father (field service engineer).
As a first generation college student, success has not come easily. My transcript reflects a pattern of multiple attempts to succeed in some of my undergraduate classes and multiple attempts on the MCAT. Simply memorizing study guides was not taking me to the next level of academia. Despite my academic struggles, my goal of becoming a doctor to care for patients in my home community and the support from my family pushed me through my academic challenges.
Receiving the GEMS acceptance phone call from Dean Taylor while on lunch break at my mentor, Dr. Melvin Wong's neurology clinic, was the beginning of my academic transformation (even though I mistakenly hung up on Dean Taylor because I mistook him for an identity thief calling from a blocked number, sorry DT). GEMS establishes a safe environment for my classmates and I to discuss the issues that have hindered us from matriculating into medical school, while providing the guidance and resources necessary to get to the class of 2020 white coat ceremony. Being put on the spot every day to voice my answers, whether they be correct or horribly wrong, has evoked the most uncomfortable feelings I have ever felt in a classroom. It is through this intentionally uncomfortable methodology that I am gaining a refined level of understanding and confidence. A phrase from my grandparents (and their generation as Japanese Americans) that reminds me to keep pushing forward is, "Go for broke." Even though my journey has just begun, I know that I am exactly where I need to become a physician.