Christopher King
Assistant Professor and MHSA Program Director, School of Nursing & Health Studies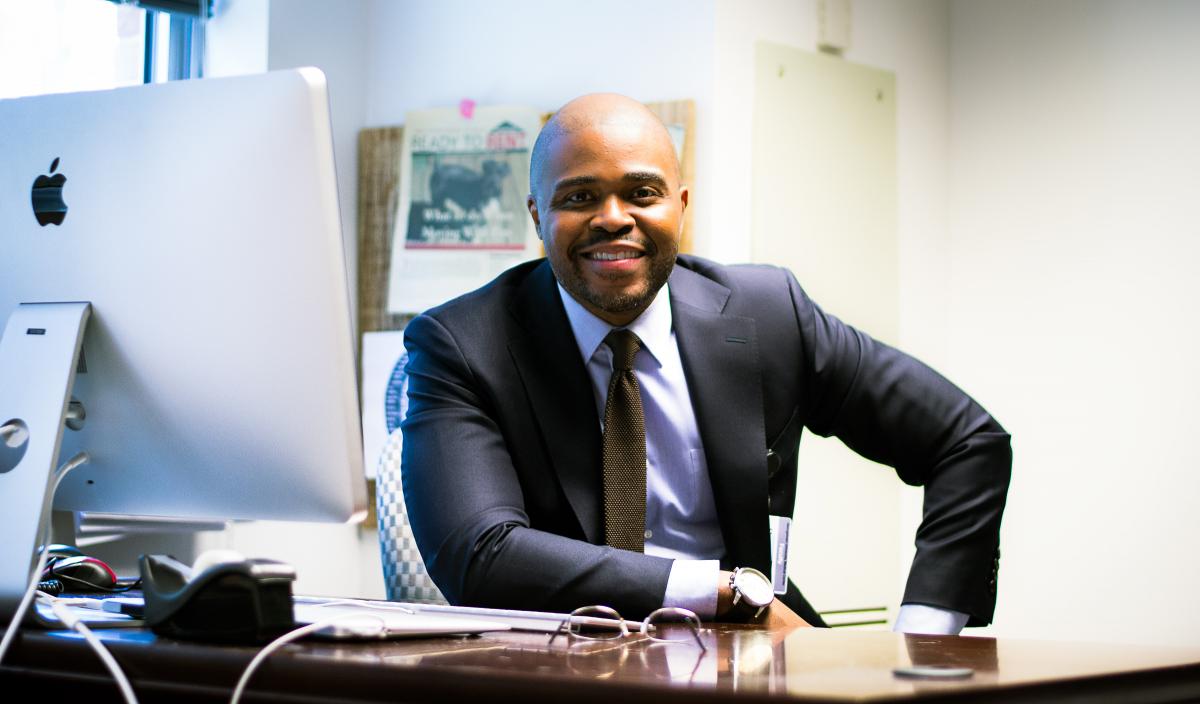 What are 3 ways/things that you do to promote a culture of support at GUMC?
Highlighting and promoting the accomplishments of colleagues within and outside of the university.
Connecting colleagues to internal and external resources/networks that will advance their work and career.
Supporting and advocating for initiatives aimed at underrepresented populations in healthcare.
Why is the principle of building a culture of support so essential to the work you do everyday?
Building a culture of support is key to retention, satisfaction and productivity. As far as my work, collaboration and interdisciplinary practice are foundational components for improving the health of the nation. Within the context of health disparities, building a culture of support and working across disciplines are important for expanding the body of knowledge, transforming practice and informing policy to address root causes of poor health in historically marginalized populations.
What are some of your favorite hobbies/ things to do in or around the DC/MD/VA region?
Working out, riding my bike from Georgetown to National Harbor; dining at some of the region's finest restaurants; attending annual festivals and cultural events; and taking evening walks with my four-legged kid, Bailey.