Donna Cameron
Associate Professor and Director of Service-Learning, Department of Family Medicine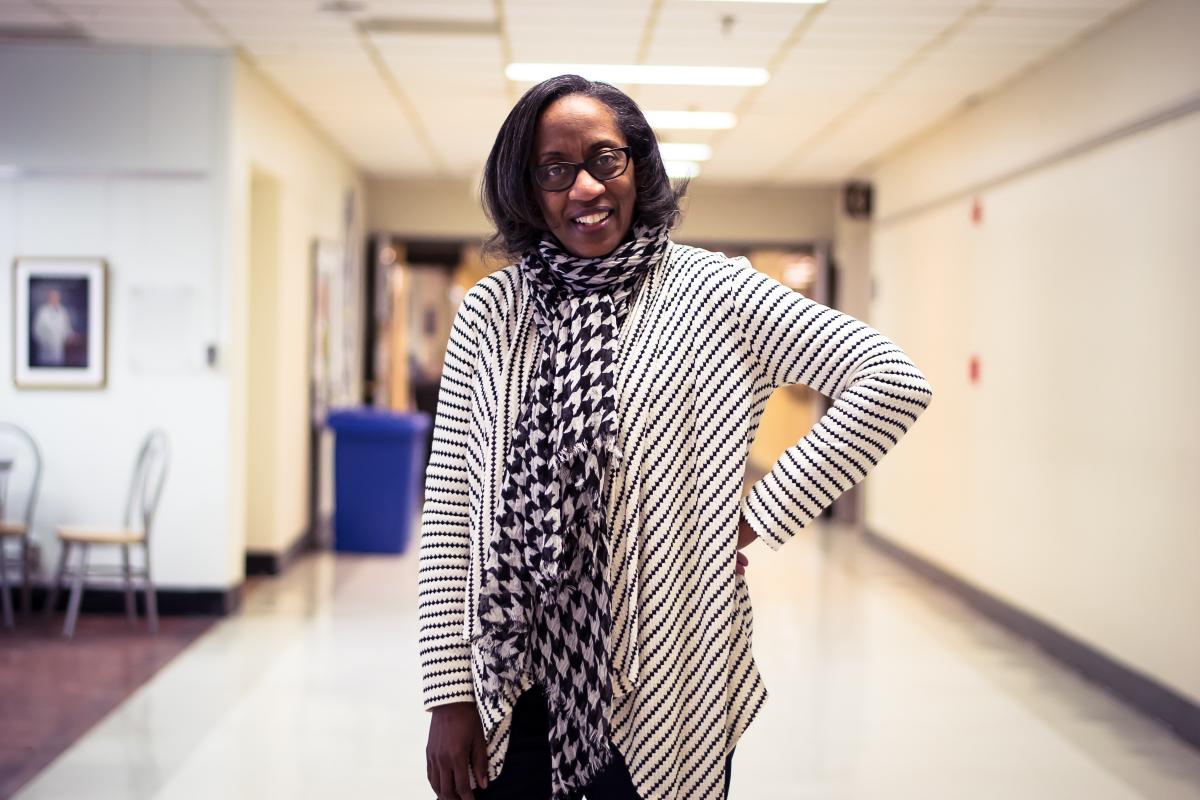 "Transparency implies being aware of yourself and others; being clear, direct, unambiguous, honest, open, sincere and straightforward. It involves some risk – knowing what really matters to you and being willing to go beyond your comfort zone to advocate for what really matters to you."
What are 3 ways/things that you do to promote transparency and full disclosure at GUMC?
I journal. Writing creates a space for me to reflect on events, interactions, microaggressions, joys, challenges and outcomes. It helps me weigh my actions, thoughts and plans against the core values I espouse.
One of my favorite books for building the skill of being transparent is "The Language of Letting Go" by Melody Beattie. The devotions in this book address topics that help me face some of the character defects that I tend to hide. The book has given me courage to become comfortable with "fuller" disclosure and sharing my whole self – not just the in-control, "I've-got-this" part of me.
I try to create a safe space for people to share their thoughts and feelings by … (drum roll) … sharing my thoughts and feelings with them! Deep, huh? Seriously, honest, respectful sharing can give people permission to be more and more transparent over time. Many students, faculty and staff have visited my office over the years. Oftentimes, their entire purpose for the visit is to simply share.
Why is the principle of building "transparency and full disclosure " so essential to the work you do everyday?
As I began to think about the answer to this question, I realized that transparency and full disclosure are two very significant personal values in the work I do here at Georgetown. In my role as director of the Service-Learning Module, community partners, students, deans, faculty and staff expect transparency and full disclosure in all aspects of the course — from course planning, to selecting community sites, to assessment.
Since 2000, I have also taught a "self-care 101" class to small groups of medical students each year. There my role is to create a safe place for students to practice transparency and full disclosure about their wellness behaviors. They seem to learn best from seeing me model those behaviors. P.S. – In the spirit of full disclosure, sometimes I am not a very good role model, and sometimes I am blessed to do an awesome job.
What are some of your favorite hobbies/ things to do in or around the DC/MD/VA region?
These three activities are near the top of my list: Music – listening and performing; organizing words, wardrobes and the spaces that people live and work in; eating out with friends in homes, restaurants, malls, picnic spots, museums, church potlucks … get the picture? Almost anywhere!