L. Whitman Brown
Assistant Dean for Finance & Administration, School of Medicine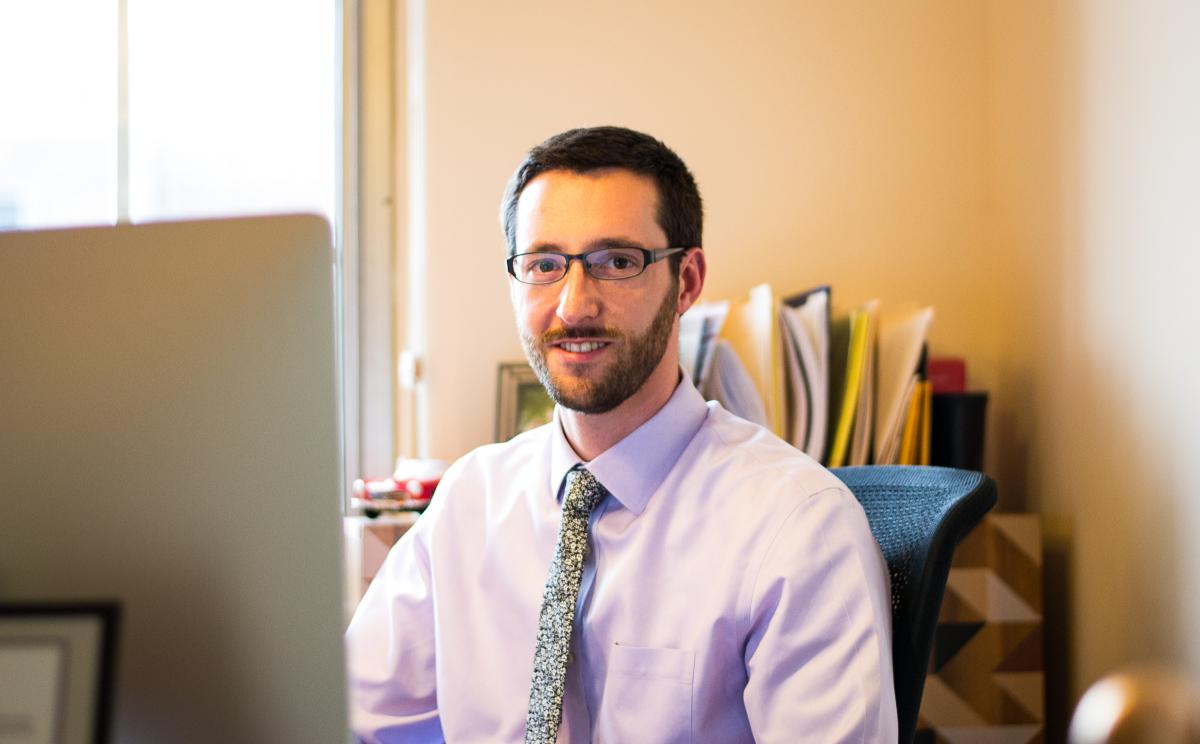 What are 3 ways/things that you do to promote a culture of support at GUMC?
It's the little interactions that sometimes matter the most. Being approachable and genial on the daily goes a long way.
Communications, communications, communications. Thin coverage is the norm we live with at GUMC, and that means people are stretched thin for all aspects of their work. I've had to learn the hard way, and am continually reminding myself, that this often translates into a mentality of just getting the work done and moving onto the next project. This approach can speed tasks along but in the long-run ends up causing a lot of frustration that could easily have been avoided with communications to the appropriate GUMC stakeholders.
Modeling the simple rules. In 2013, the School of Medicine held an all-staff meeting to develop six simple rules that govern our interactions with each other. My favorite is number two: "Promote prompt, clear, concise, effective, accurate, respectful and inclusive communications across all appropriate media." I guess this dovetails off of my last answer, but I cannot stress it enough – particularly the bit on appropriate media. Being respectful of others' time and responsibilities often means making decisions on how we are going to go about communicating. Asking yourself things like, "Is an office pop-in appropriate here? If so, should I call and see if the recipient has the time?" Or deciding a particular item doesn't warrant immediate attention and choosing to email, providing the recipient the respect to respond when it is appropriate for them. These little things signal that you respect someone's time and help build a culture of support.
Why is the principle of building a "Culture of Support" so essential to the work you do everyday?
It's the big picture. We're all working toward the same overall goals. At that School of Medicine, that's providing a top-notch educational program for the MD degree, but that goal feeds into broader GUMC goals. The educational mission supports the research mission and vice versa. Every GUMC community member is making contributions to the overall mission of the Medical Center. Creating and maintaining a culture of support is a no-brainer. If you support others, they support you. A rising tide lifts all boats.
What are some of your favorite hobbies/ things to do in or around the DC/MD/VA region?
Finally, something easy. On a good weather weekend you will most likely find me sailing, paddleboarding or hiking. I love getting out and enjoying DC's easy access to nature.