Helmut Spielberg
Technology Support Team Manager, University Information Services (UIS)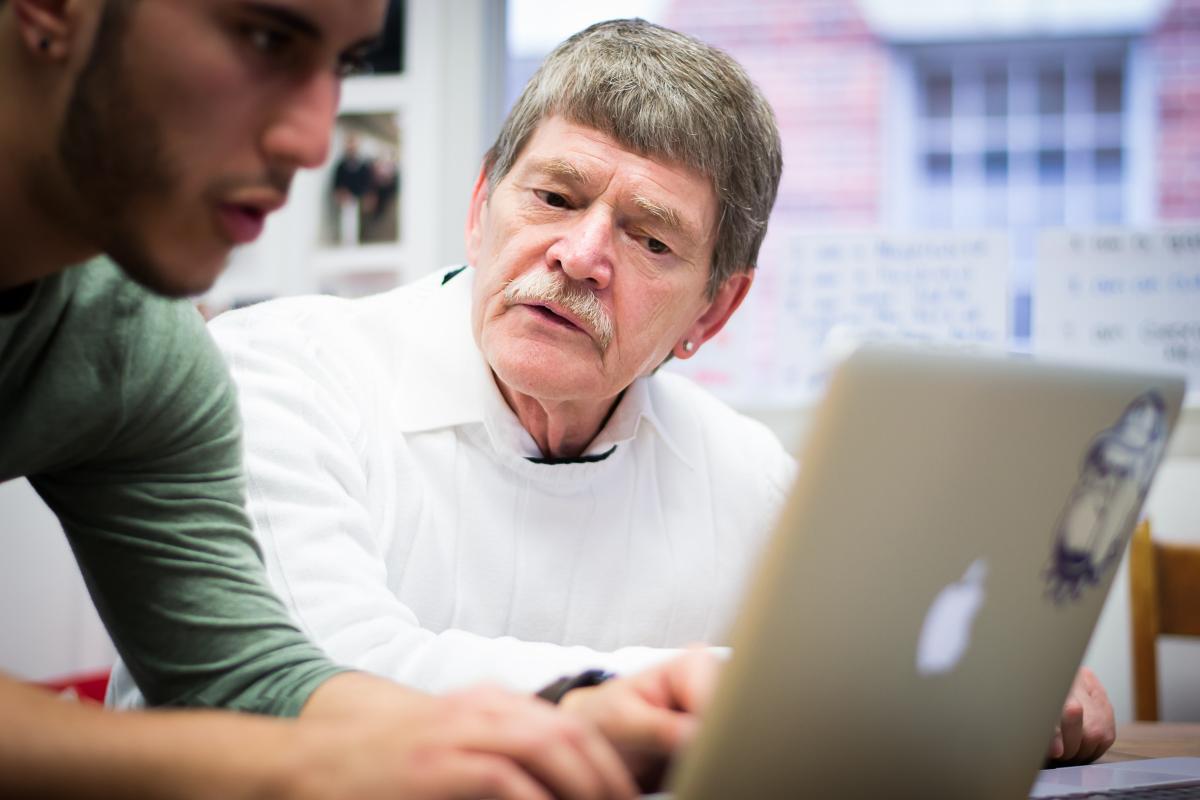 "Part of my job is to apply the rules wherever possible and to understand that the rules are not good for everything."
What are three ways that you promote transparency and full disclosure at GUMC?
I used to be part of the research community from 1980-1997. I started as a lab technician, and then the LEH project was started in 1991 and lasted until about 1996/1997. I joined the IT consulting company in 1999 through 2000, followed by joining UIS first as a contractor, then as permanent staff in 2001.
In a large institution like Georgetown University, rules and procedures have to be established. Providing help and assistance with Information Technology (IT), it is important for me to relate these rules and procedures to all clients of the Medical Center. However, it is also important to understand that technology changes frequently; more than any other area. With these changes, the use and application of technology change also. Especially here in the Medical Center, where research is tightly connected to technology, I believe that it is important to constantly challenge these rules and procedures and to assist the users when these rules and procedures have to be applied or when they have to be adjusted. Therefore, it is important to understand and to anticipate what the users need IT for. And, lastly, I believe that it is requested from me to be an advocate for these users, and advocate to those areas of management that create these rules and procedures to keep them flexible and adjusted to the current developments and needs.
Why is the principle of building transparency and full disclosure so essential to the work you do every day?
In any collaboration, transparency and full disclosure is crucial. Without knowing what our client needs a specific technology for or what they need to accomplish, I cannot advise if the use of a particular technology is compatible with our environment, if it has to be adjusted, or if there might be a different approach that leads to the same outcome. Not withstanding that there is always a level of trust involved. Very similarly, different branches of medicine collaborate to find the correct diagnosis and treatment.
What are some of your favorite things to do in or around the DC/MD/VA region?
One of my favorite hobbies is photography – digital photography in particular. For this, I use my computer at home. I am still fascinated by the way optical presentations have changed from the classic black-and-white photography to today's possibilities of modification using a computer. I believe that art enriches our lives, and I do not want to miss art. Photographs of nature, people and man-made nature are as pleasing as they are challenging for me.